Photo from Pexels
However, if you've begun to feel entrepreneurial stirrings, it may seem impossible to pursue your dreams. Thankfully, plenty of stay-at-home moms have realized that it is easier than ever before to start their own home-based design business.
Not sure how to use your graphic design skills to create a thriving business or side hustle? Mockuuups Studio shares their tips for launching a successful business as a stay-at-home mom.
Create a stand-out portfolio
When looking to succeed as a professional graphic designer, your portfolio is everything. When entrepreneurs and businesses need a logo, website, book cover, or anything else designed, they'll want to see your previous work to determine if you can adequately capture the look and feel they want in a design. These business owners also want to know your range as a designer, and what projects you've worked on in the past.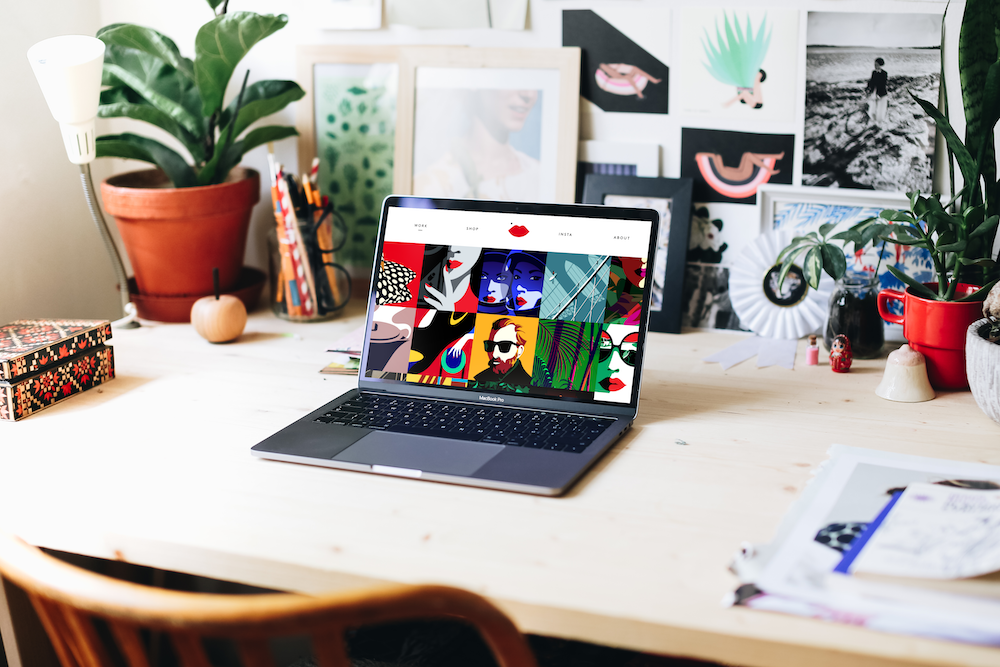 Porfolio by Malika Favre
Even if you haven't designed anything in a decade, now is the time to build your online portfolio. Use a combination of your prior work and new projects that you can create for yourself. You can design logos, brochures, and the like for pretend companies, or you can volunteer your services to a local nonprofit or new business. Ensure that you provide a range of designs that showcase your abilities and what you are able to create.
Decide on your business's name and launch your website
After building an amazing portfolio, it's time to decide what to name your business, and to launch your website. Rather than choosing a generic name for your company, put thought into what you'd like your business to represent. Choose something meaningful, and research the name online to ensure no one else is using it.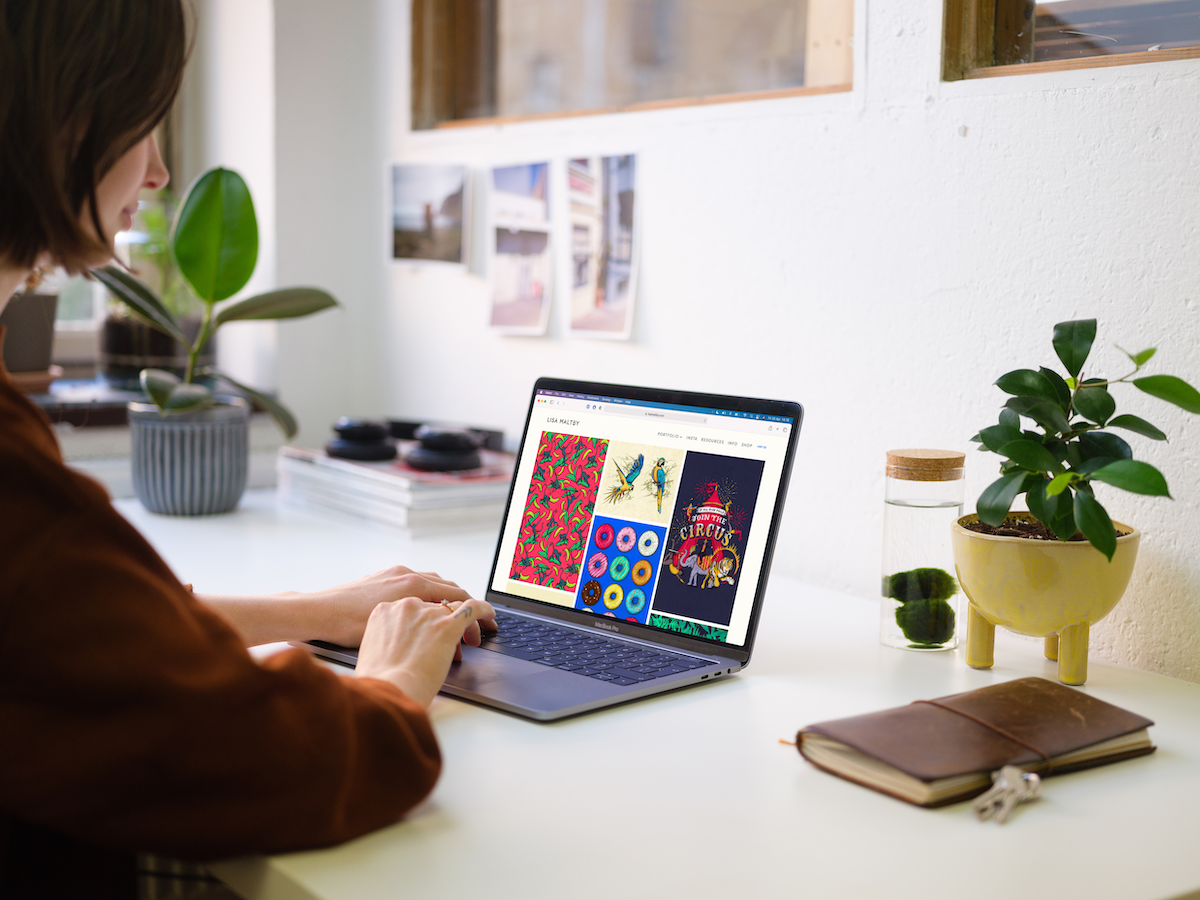 Website by Lisa Maltby
Once you purchase your domain name, you can formally publish your portfolio. If you aren't a website designer, you can either sign up with a user-friendly website builder, or you can hire a local web designer who will best represent your work.
Handle essential paperwork to save time and money later on
Before officially going into business, research what licenses and paperwork you'll need to file. This can include everything from opening a business bank account to obtaining a business license to setting up a plan to pay your taxes on a quarterly basis.
Now is also the time to consider your business structure. One of the more popular choices is the LLC, and this type of business comes with numerous benefits that include greater flexibility, limited liability, and tax advantages. If you choose to form an LLC, know that you can easily register your business online by tapping into formation services. These types of services can help you file quickly, and they cost significantly less than an attorney.
Devise a skillful marketing plan to attract your first clients
When you've published your beautiful portfolio online, and set up everything needed for your new business, it's time to market yourself. Start promoting your business as much as possible to attract your first clients. You can utilize social media ads, social media videos and posts, and networking groups (both in-person and virtual) to get your new business off the ground.
Another important consideration to make when starting your own design business is scheduling time to work. Balancing your duties as a stay-at-home mom while becoming an entrepreneur can get tricky, but it is possible. Find a schedule and rhythm that works for you to make the most out of your new endeavour.
Creating amazing mockups is easier than ever before with Mockuuups Studio. Never waste time again. Drag and drop visuals into 700+ scenes. Compatible with macOS, Windows, and Linux. Download Mockuuups Studio today.