In design, the presentation of your idea is just as important as the design itself. This is why you need a precisely prepared mockups. With a great mockups, you can preview your design in different scenes and scenarios, correct any errors, and perfect it.
In this article, you will learn about Mockuuups Studio and how you can use it to generate over 700 mockup scenes for your next design project. Also, we have gone ahead to list twelve excellent mockup resources for Figma that will make your next design a jaw-dropper.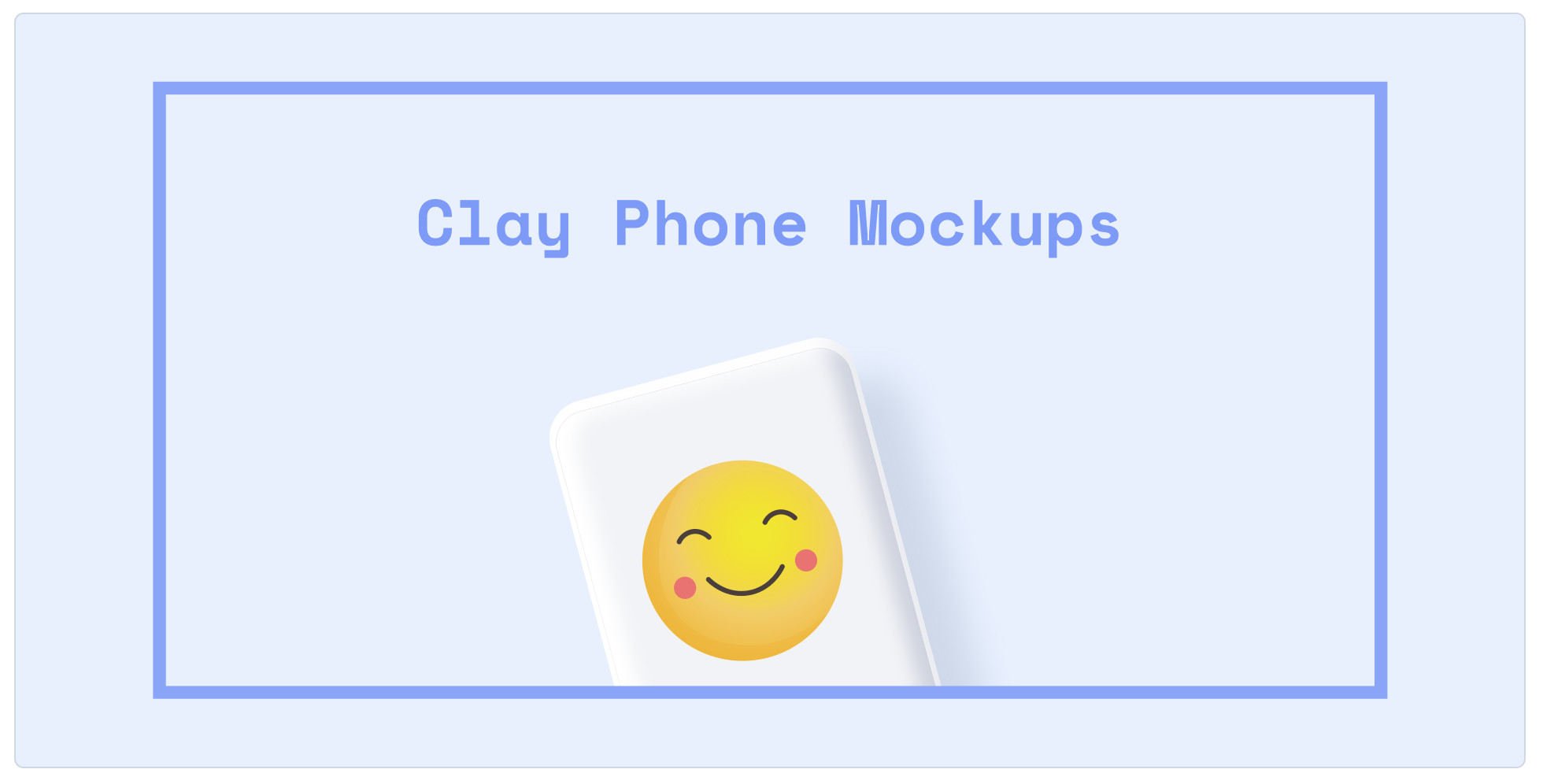 Your mobile design will always look better with a phone mockup. Clay phone mockups is a free Figma resource that lets you create beautiful mobile mockups of your brilliant designs. With over 1k duplicates, it's a mockup that many people love.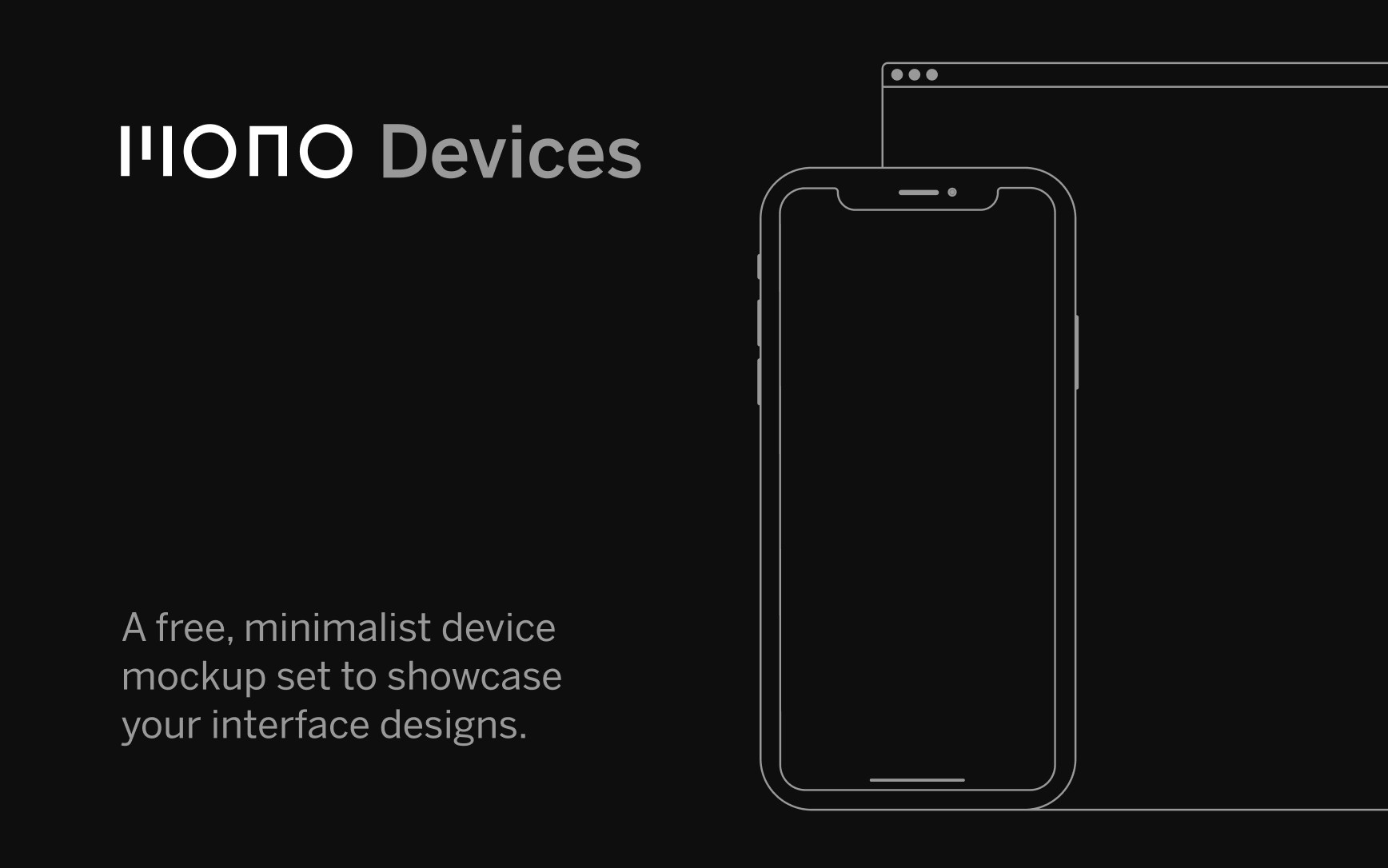 If you love monochromatic colors, then the Mono devices 1.0 mockup is your new best friend. It is a minimalist design type that has majorly positive feedback from the Figma community. Give it a try, and I'm sure your designs would look great on them.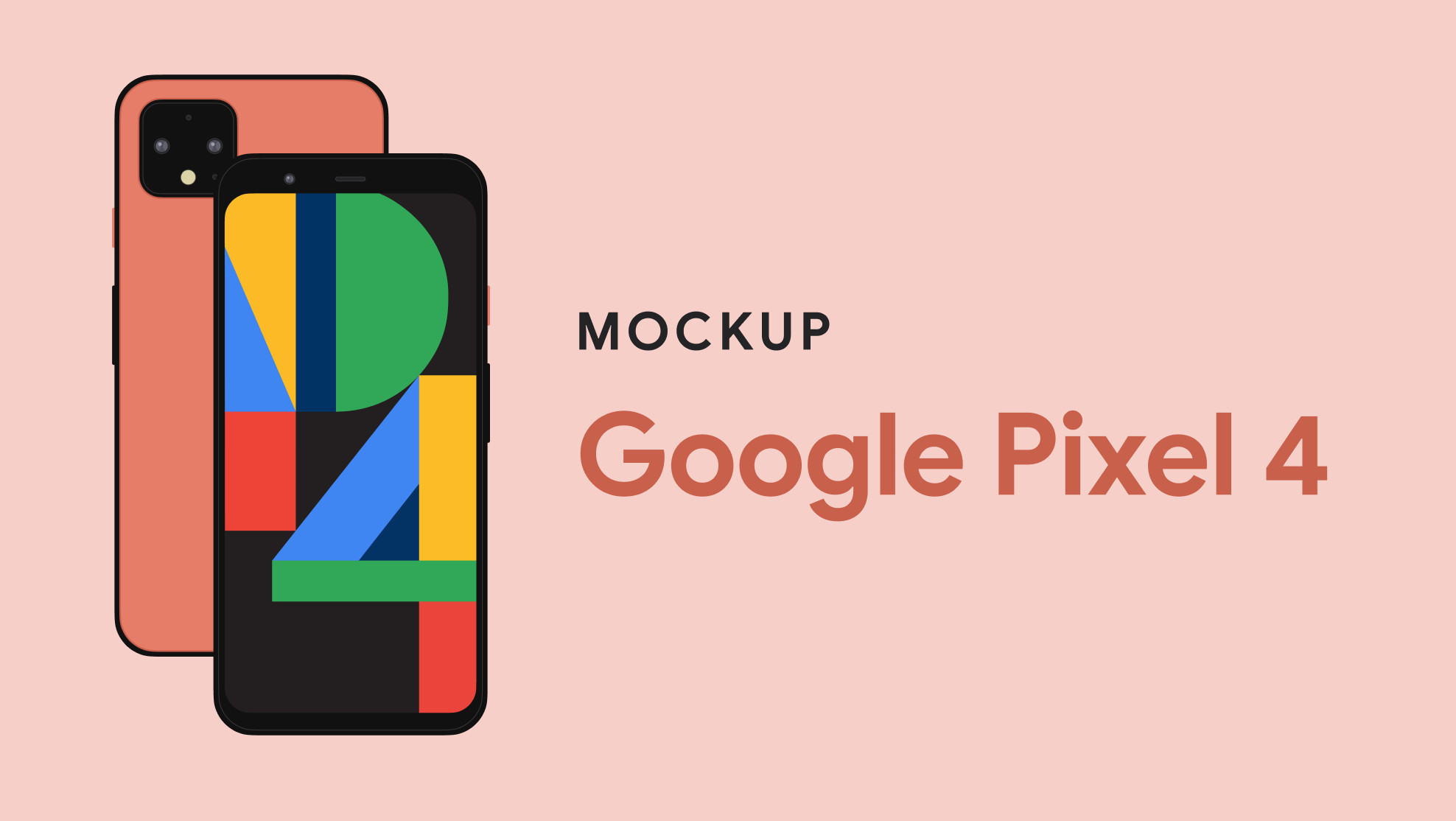 The Google Pixel 4 was released by Google in October of 2019. It was a huge hit when released because it came with cool new features like the night sight option that lets you shoot at night without the flash.
With this Figma resource, you can make a mockup of your design using the Google Pixel 4 as a scene. It's perfect for showcasing Android apps and interface designs. Since it's a popular phone mockup, it's a great choice for a mockup because your users can relate to it.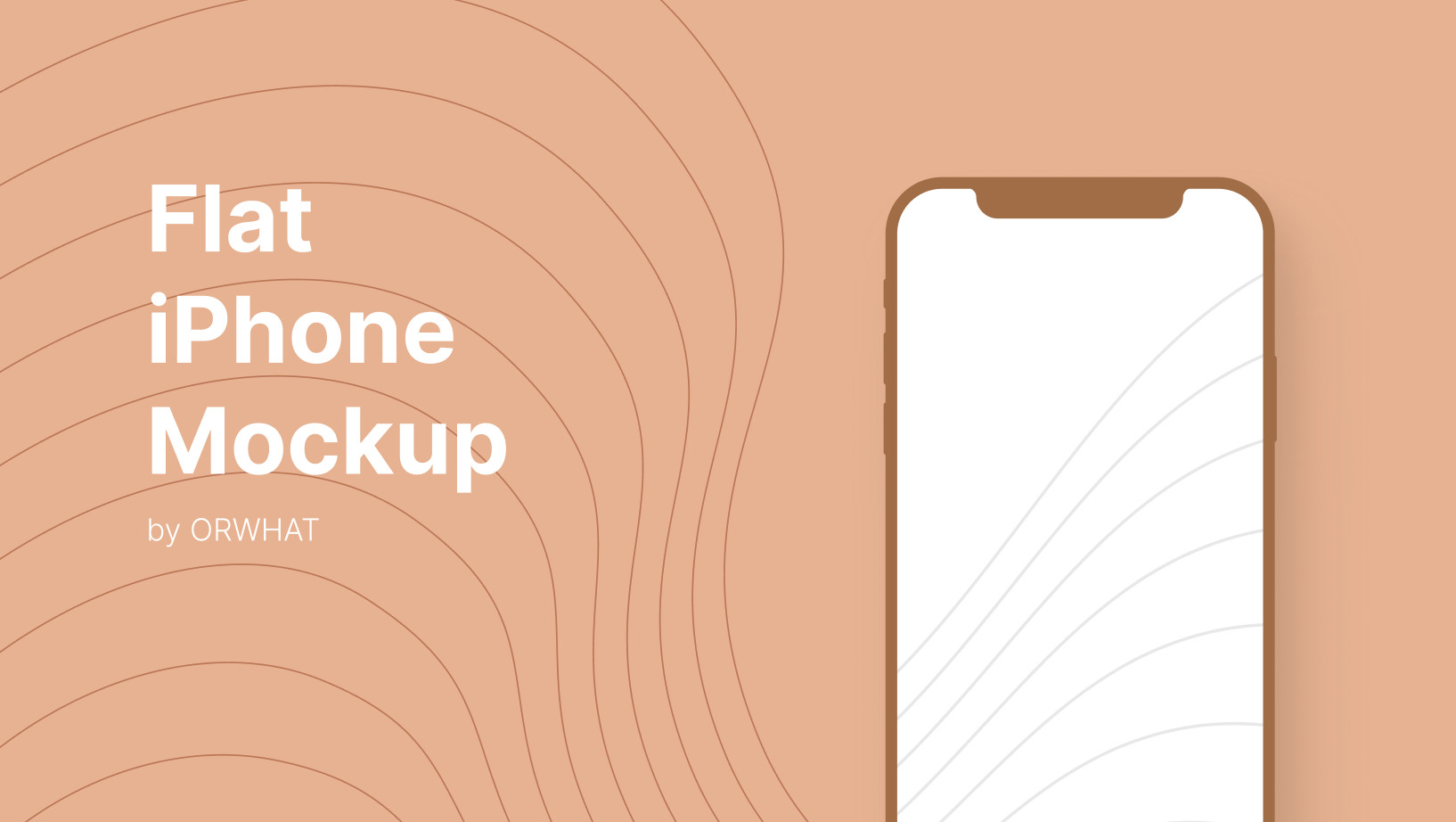 iPhones are probably the most popular brand of phones on the market today. If you're creating a design for iOS, you need an iPhone mockup. This Figma resource makes it easy to create iPhone mockups of your designs. All you need to do is place your design inside the frame, and you have an instant iPhone mockup. Cool, right?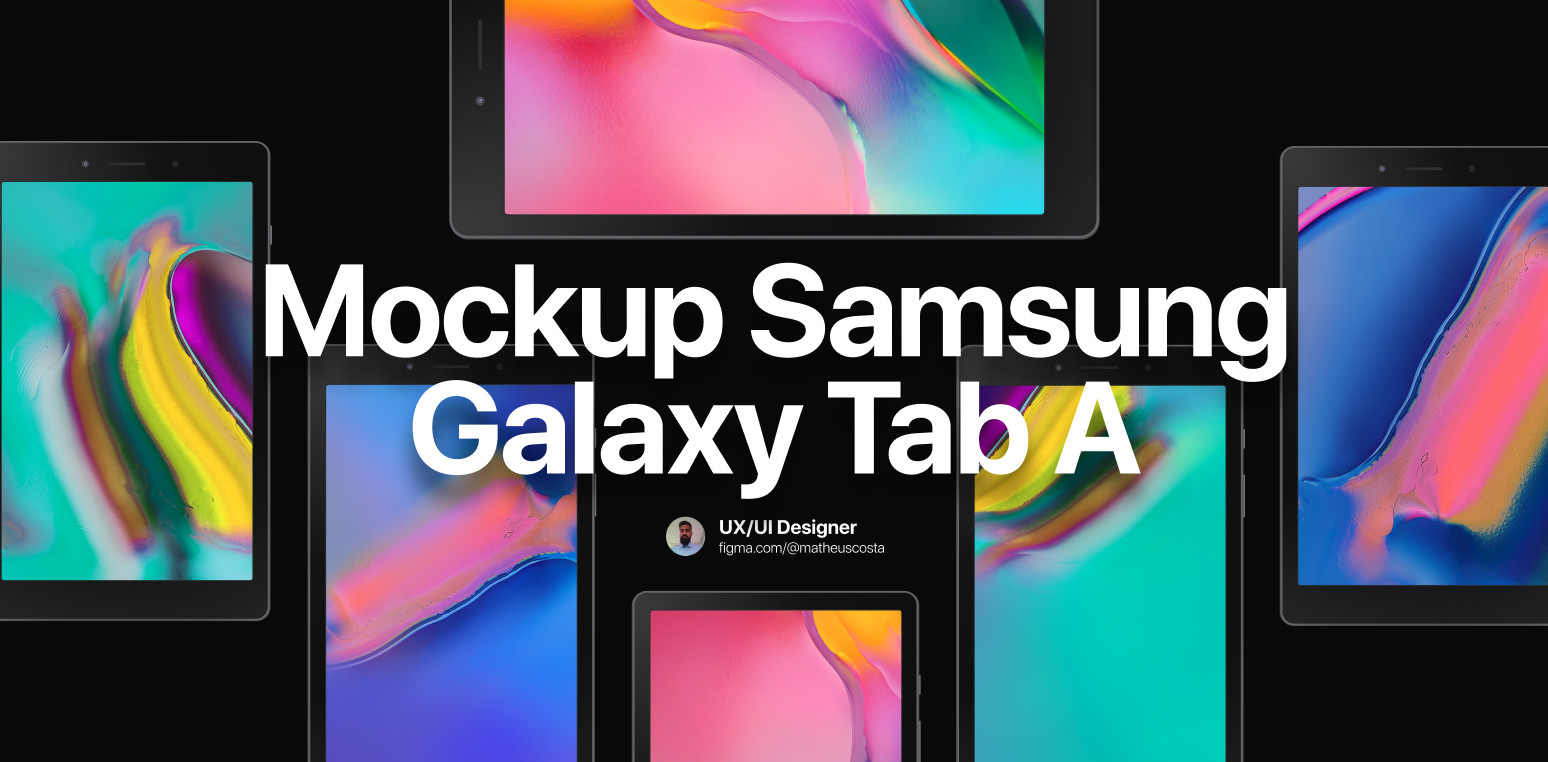 Samsung Galaxy tab A is an excellent device to showcase your designs if you're designing for tablets. You can easily create a mockup with this device for free with this resource. It's simple, relatable, and neat.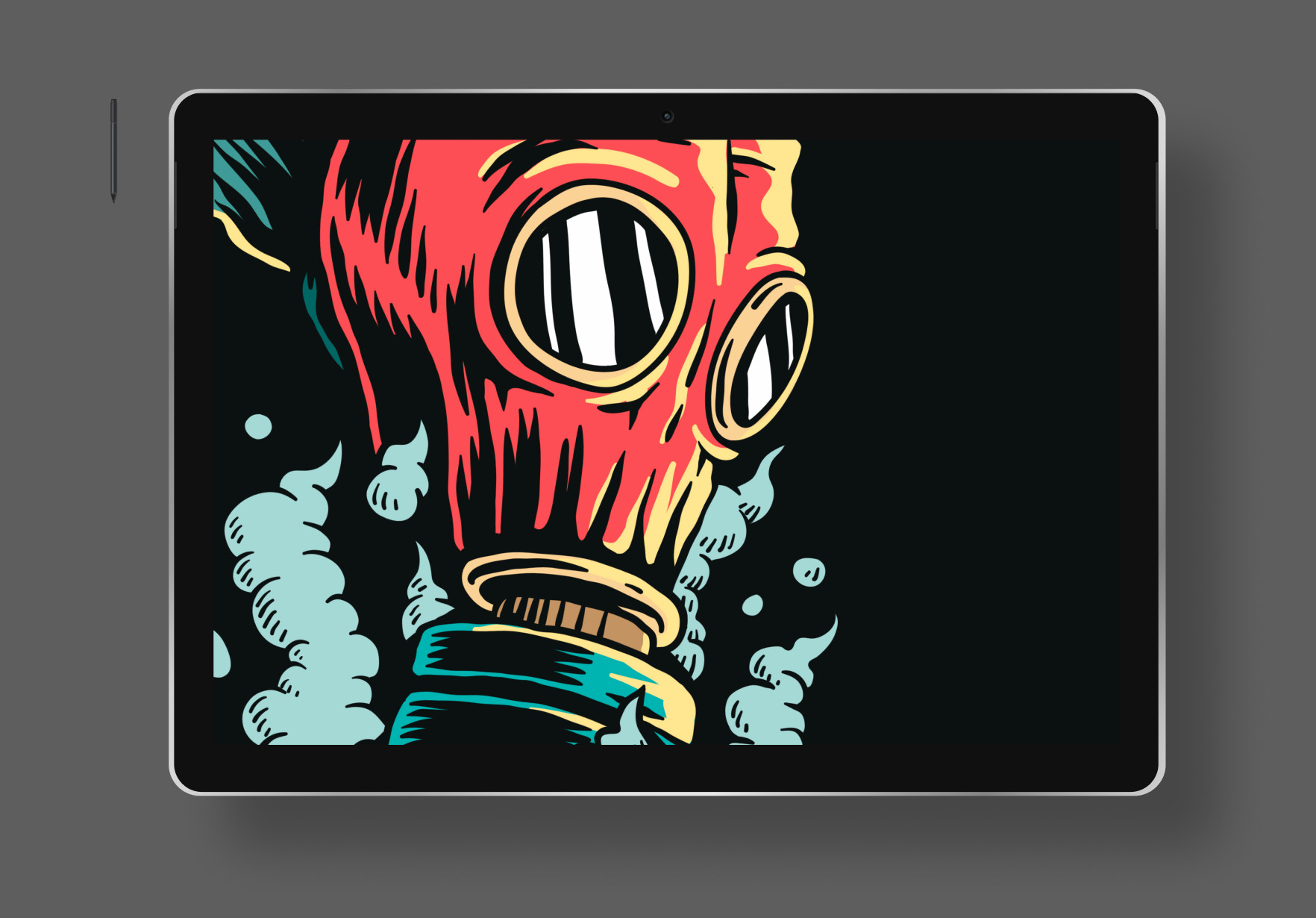 This Figma resource allows you to create a 100% Vector mockup of Microsoft Surface Book 3 for your Illustrations and Product Designs. It is free to use and very versatile.
Moving away from phone mockups, TV mockups are pretty rare, but that doesn't mean they aren't important. You might need to showcase how your design would look on the big screen, and that's where this plugin comes in. With this resource, you get a free TV mockup that lets you showcase your smart TVs' app designs.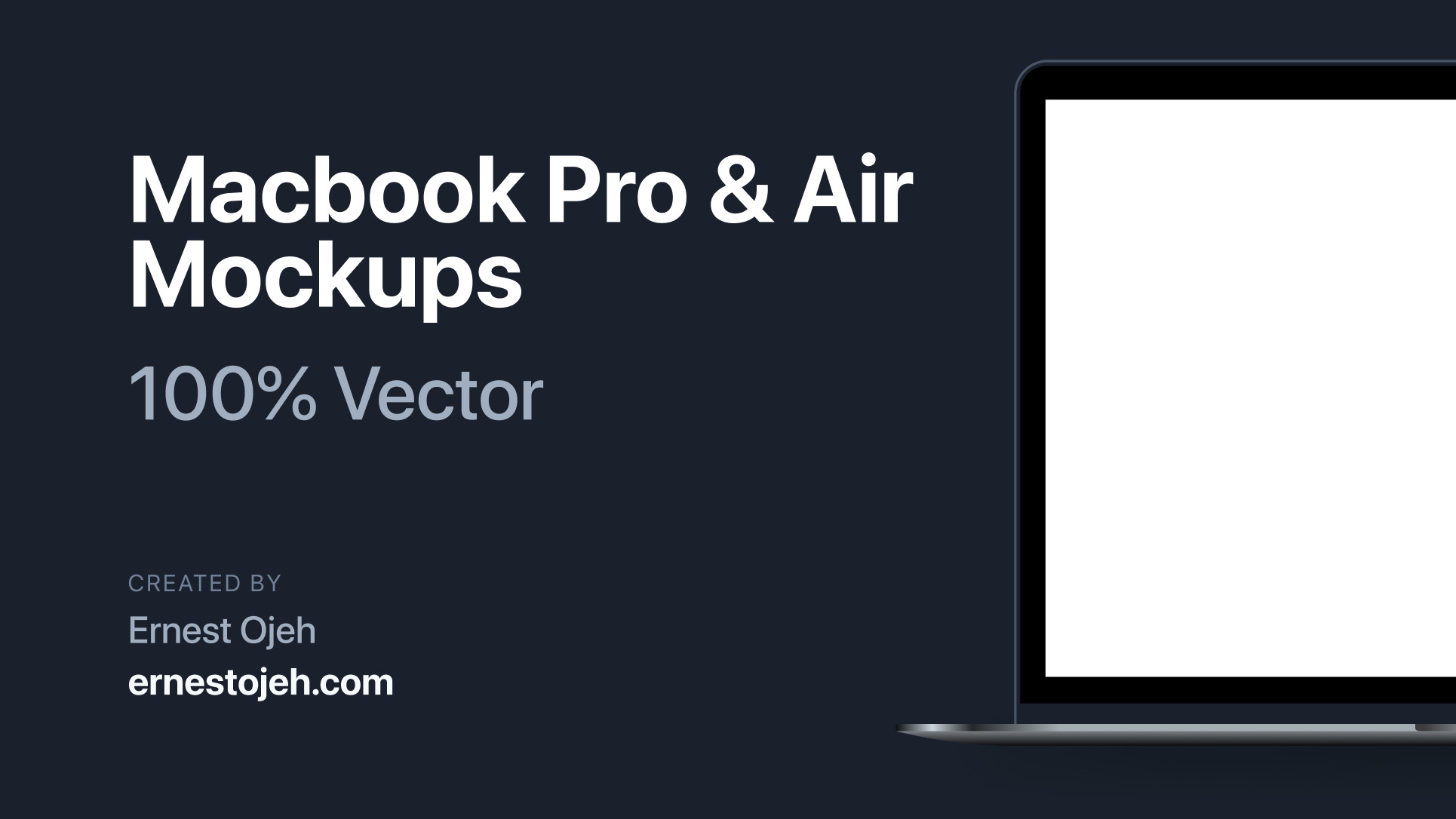 iPhones aren't the only popular Apple products. MacBook Pro and Air devices are also pretty common, which means you might need to create mockups with them on Figma. This resource allows you to create 100% Vector Mockups of the Macbook Pro and Air devices.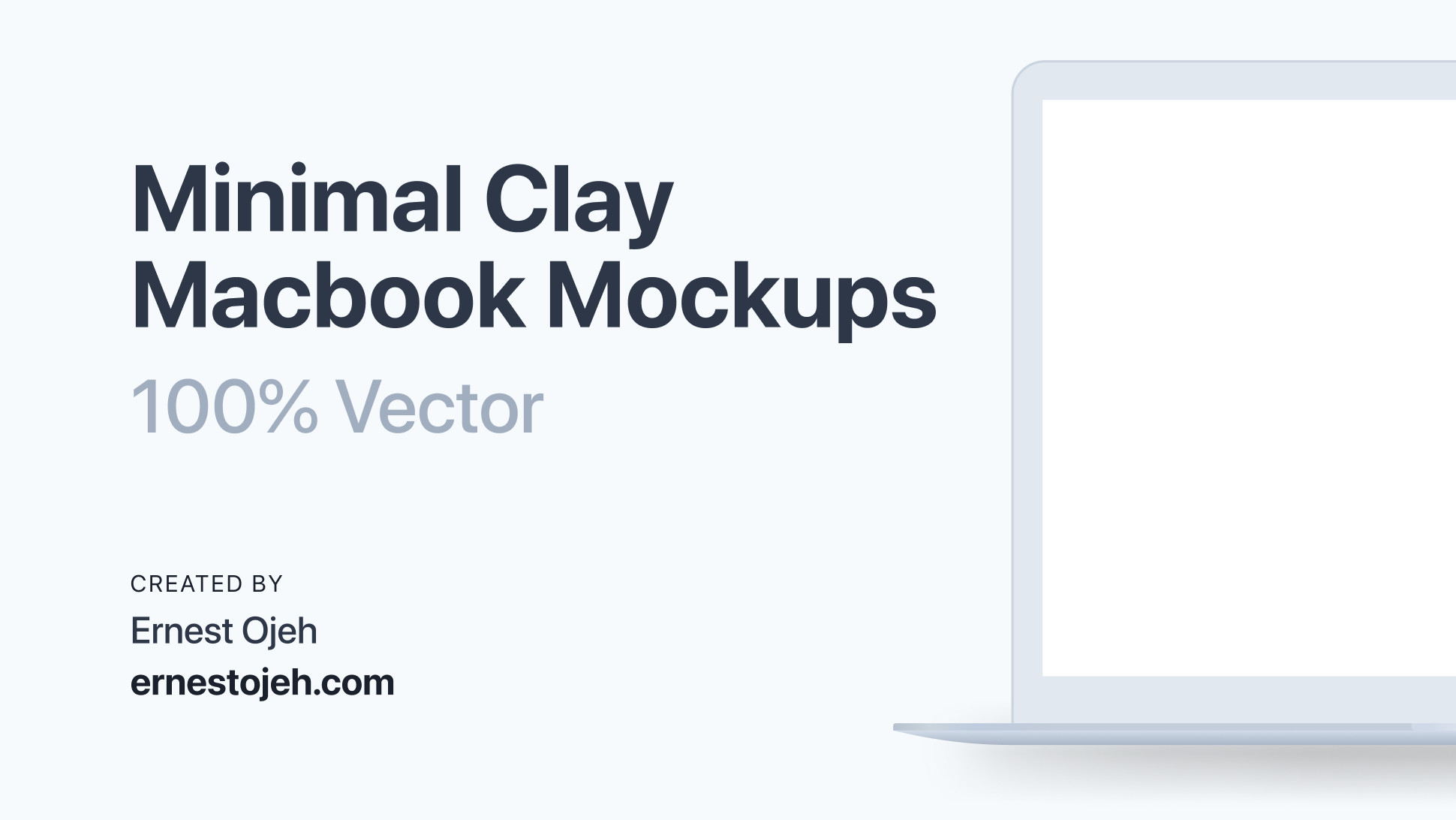 There is more than one Macbook & Air mockup that you can use for free. This free Figma device mockup keeps your design — and not the devices you're showing them on in focus. It's more suitable for app and web designs.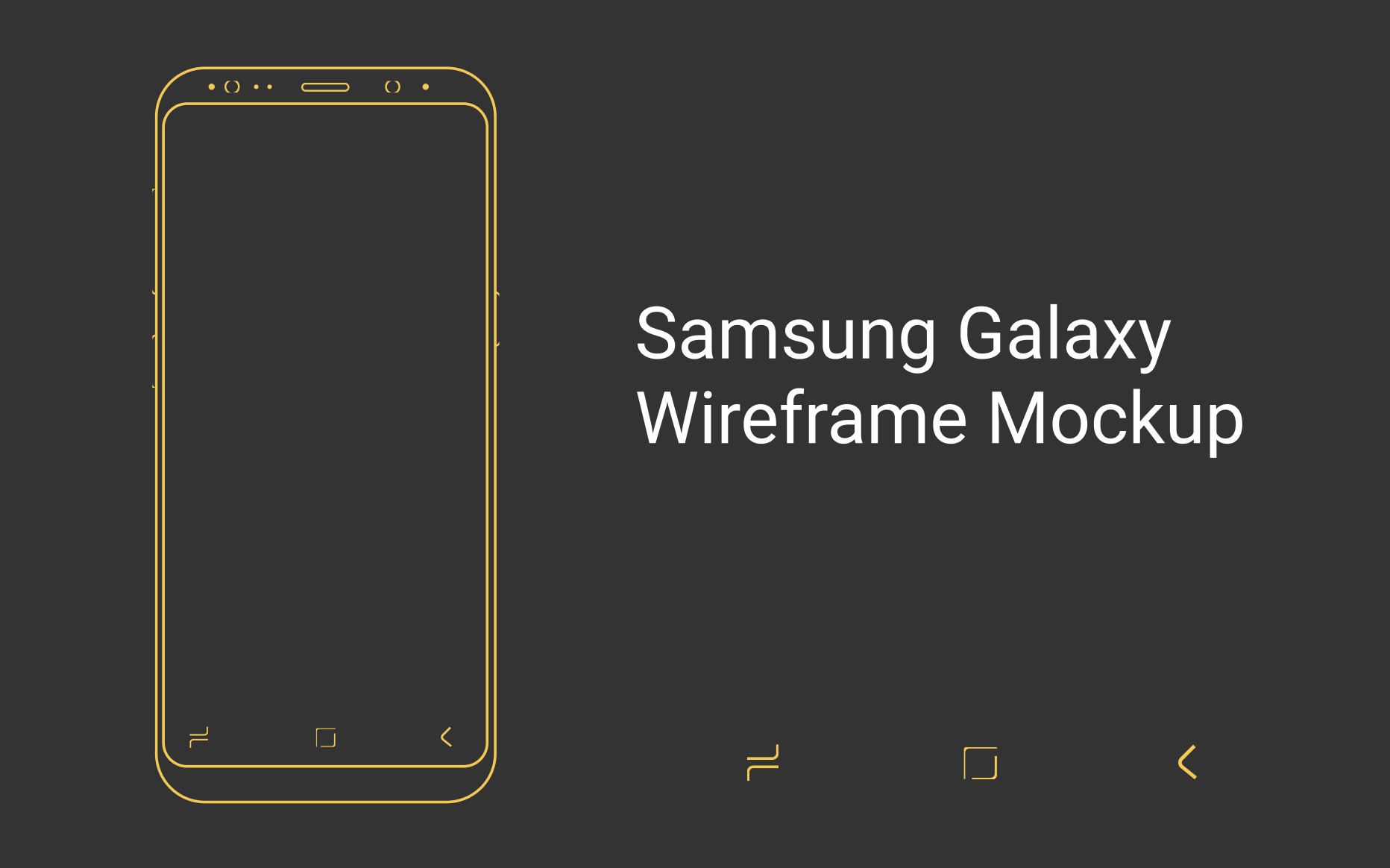 The Samsung Galaxy series is also immensely popular. This makes it perfect for use as a mockup because your designs would be easily relatable to clients and users. You can create mockups with the Samsung Galaxy on Figma with this resource. It's ideal for interface designs as the attention is not on the device but instead on the design itself.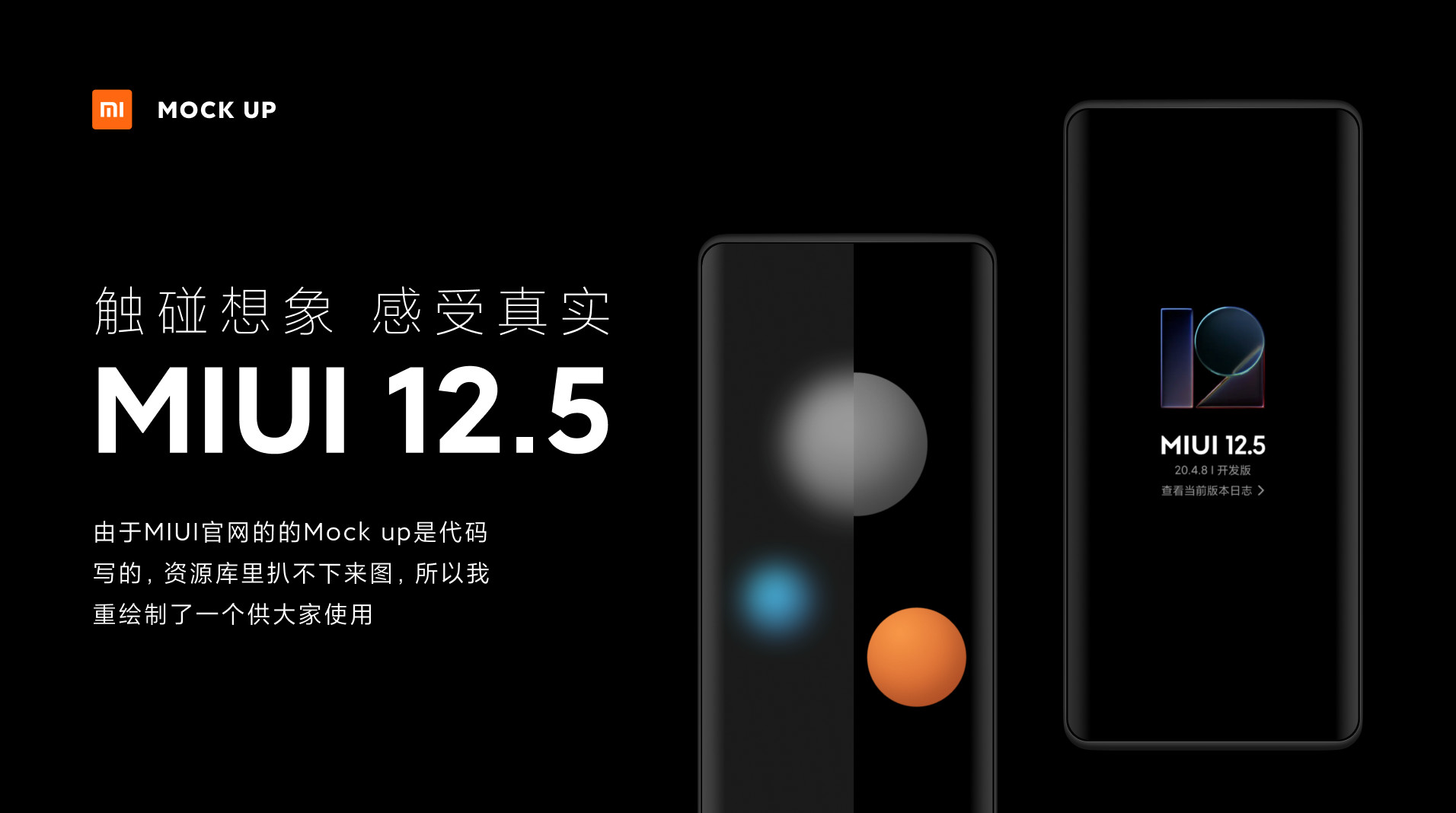 MIUI is another popular mobile device that can serve as an excellent mockup to showcase your designs. Since it's a popular phone, it is quite relatable and realistic. This Figma resource makes it easy to create mockups within Figma.
Create Free Design Mockups in Figma with Mockuuups Figma Plugin
Now, we've shown you 11 different resources on Figma that you could use for your mockups. But what if we told you there's a faster and better way to create mockups in Figma? Well, there is, and Mockuuups Studio is the answer.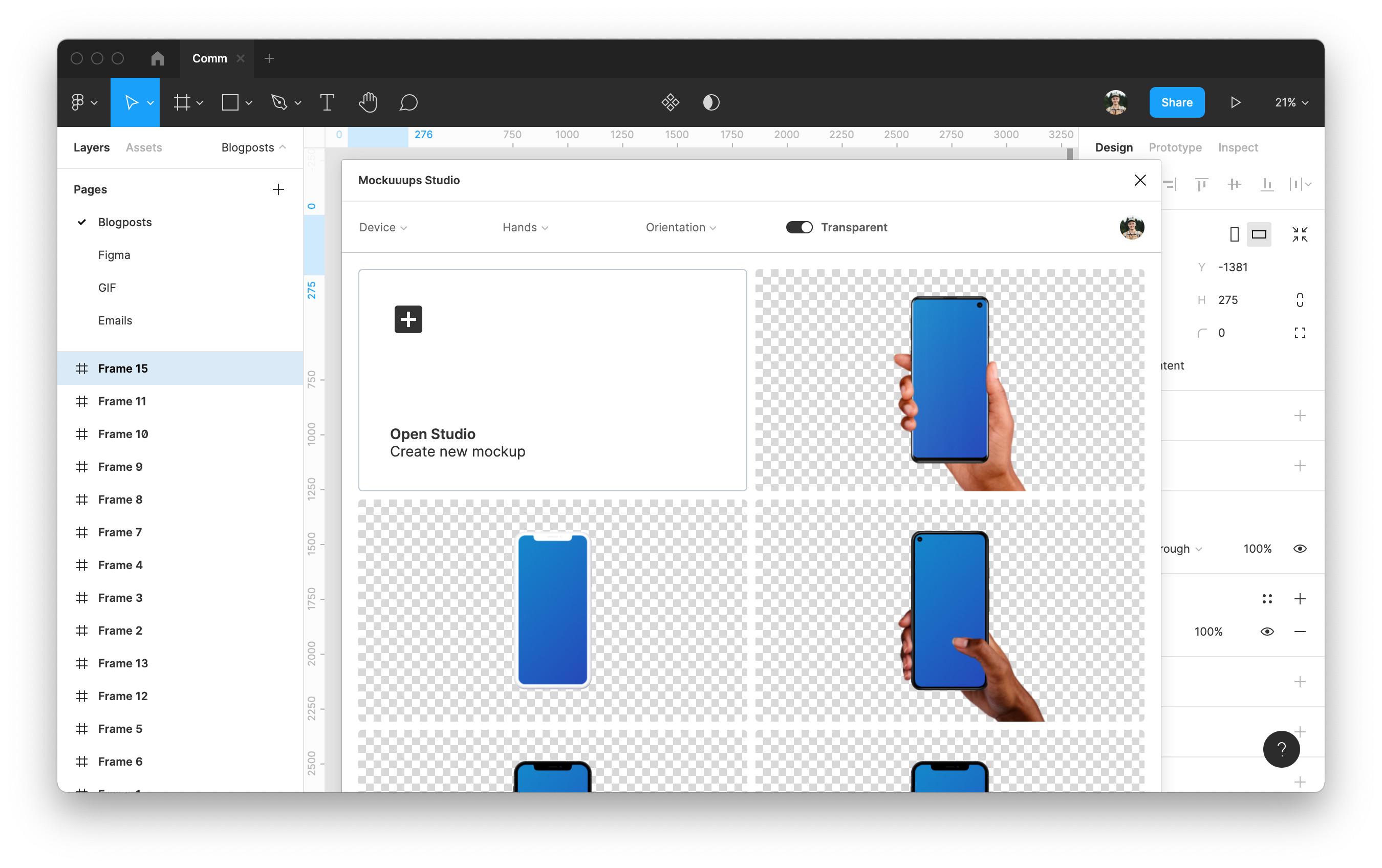 Mockuuups Studio is a simple Figma mockup plugin with over 700 scenes. You don't even have to leave a Figma. Right on your design, you can select your frame, choose a mockup or create your own, and your design will be inserted into it.
Figma mockup plugin by Mockuuups Studio is packed with everything you need to create product mockups, excellent marketing materials, and even visual content for social media or blog posts.
Ordinarily, creating your own mockups is a tasking job. Many designers will instead pay for an already made mockup rather than create theirs because it's tedious to make. However, with Mockuuups, you can instantly generate mockups for different scenes, or you can even make your own.
If you decide to make your mockup, you get to see how it looks in real-time. These mockups can be exported in different formats depending on where you need them or use the Figma plugin to insert it right into your design without leaving Figma.
Install the Figma mockup plugin today and start creating beautiful mockups for your designs.