However, since Figma is also fully customizable, there are some things that are missing from the standard version of the tool. And among them are the icons. Fortunately, it's very easy to add a premium icon collection to Figma.
In this blog post, we will take a look at the simple process you can follow to install and use Figma icons. But that's not all.
By the end of this guide, you'll also know which are the most comprehensive icon collections for Figma on the market. From icons with neon effects and 3D social media icons to minimalist retro icons, nothing is left out.
How to Use Icons on Figma?
It is not difficult to find a set of symbols that can be used in Figma. But if you want to use the downloaded icons, you need to know how to install them. There are two ways to install icons in Figma: You can either import the icons as SVG files or import them via a plugin like Iconify. Whether you use the desktop app or the web app, the process is the same.
All you need to do is drag and drop the SVG file of the icon collection. This is the same process you do when importing an image file (PNG, JPG, FIG) or a Figma file (.fig). Once the installation is complete (this takes no more than a few seconds), you can start using the icons collection.
But why should you use icons for UX and communication? Well, icons are the same all over the world. This means that icons are the best way to make your design automatically accessible and understandable.
And the best part is that all the collections we present in this guide are provided as SVG files. So you can easily edit them and change their color and size.
Since the symbols are designed as vectors, you can use multiple Figma toolbars for editing: from adding the symbol instance, to swapping the symbol (nested or variant), to applying overrides, there's nothing you can not do in Figma.
This flexibility makes the following icon collections indispensable for every developer and web designer. So let us take a look at our 15 absolute favorite Figma icons for 2022.
15 Best Figma Icons to Use in 2022
The good thing is that the Figma Community portal has an endless collection of tools and add-ons available for download. Accordingly, there are many custom vector icons and collections on the market. After testing numerous user-generated icons, we have compiled the best Figma icon collections in 2022: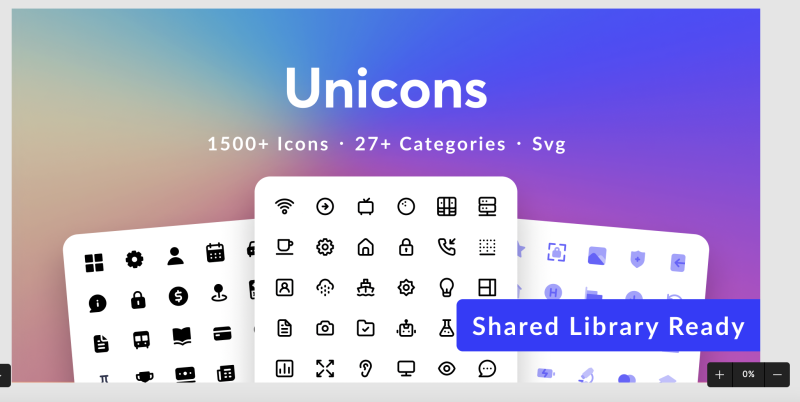 As one of the largest Figma icon collections on the Figma community platform, Unicons easily made it onto our list. You can consider Unicons an essential and ultimately comprehensive collection of icons designed specifically for Figma.
With more than 25 icon categories and over 1500 icons, there's nothing you will not find in this set. Most of Unicons icons are minimalistic and simple, which makes this collection one of the cleanest and most consistent.
You can easily download the collection as an SVG file for free. If you are looking for an advanced icon pack that includes a fully arranged library, this is the set for you.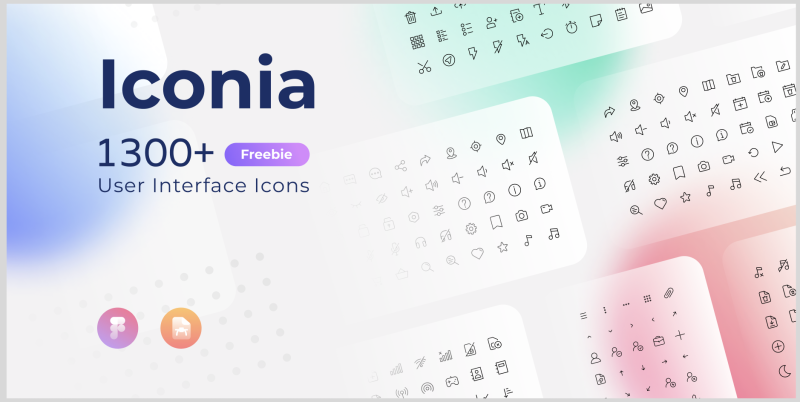 As with Unicons, Iconia is a vast collection of consistent icons that work perfectly on Figma. During our testing, we didn't face any issues downloading the SVG file and using the Iconia icons. With 6 different icon styles and 1300+ icons, this is also one of the largest Figma icon collections.
Even though the Iconia Pro bundle has more than 32k icons, the free version is more than enough to cover your basic prototyping needs. The best thing about Iconia is that all icons are hand-crafted and that the collection was specifically designed for Figma.
If Unicons didn't include the icon you were looking for, chances are that Iconia will. This is why we use both collections for our Figma projects.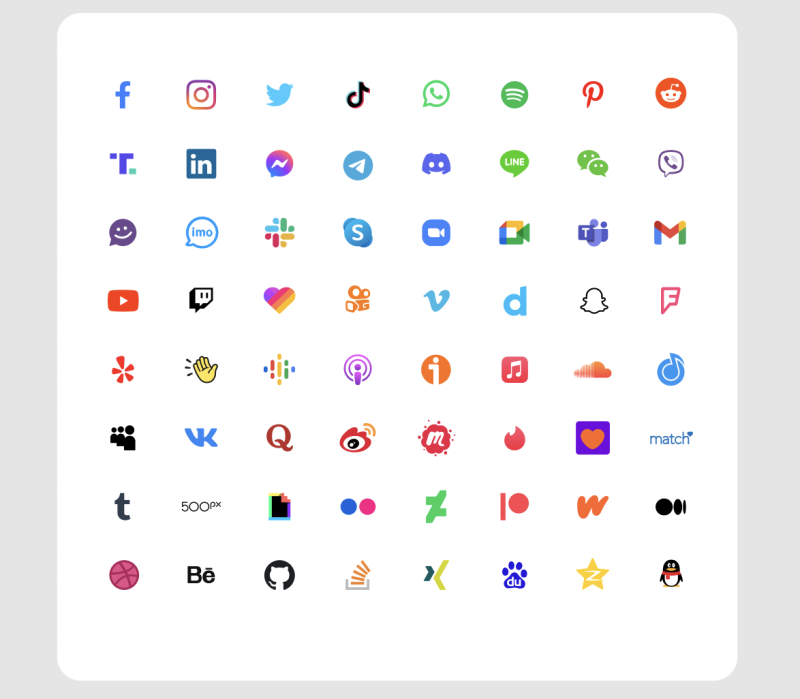 Unlike Unicons and Iconia, our next selection is all about a specific category of icons; social media icons. With more than 50 social media icons (Facebook, TikTok, Spotify, Pinterest, Slack and much more) BRIX is a must-have Figma icon collection.
Moreover, BRIX comes with 7 different styles for each icon; from the classic rectangular and circle icons to the eye-catching transparent and dark versions, this collection has it all. If you need to add some social media icons to your next design, this is the collection you should start with.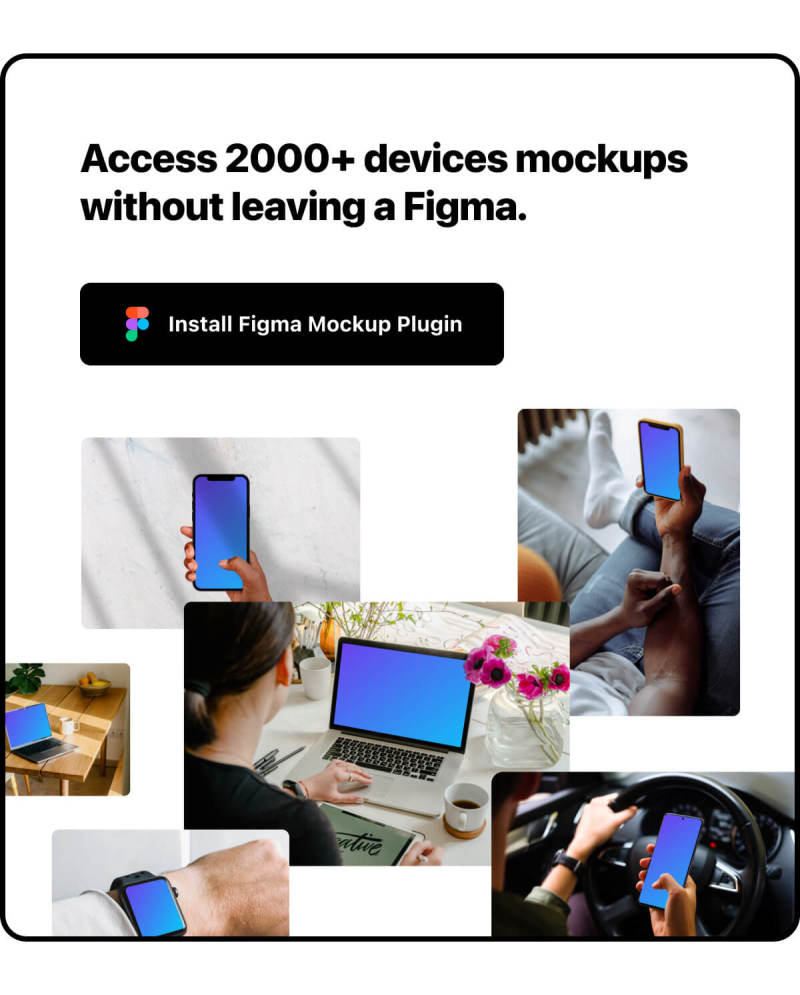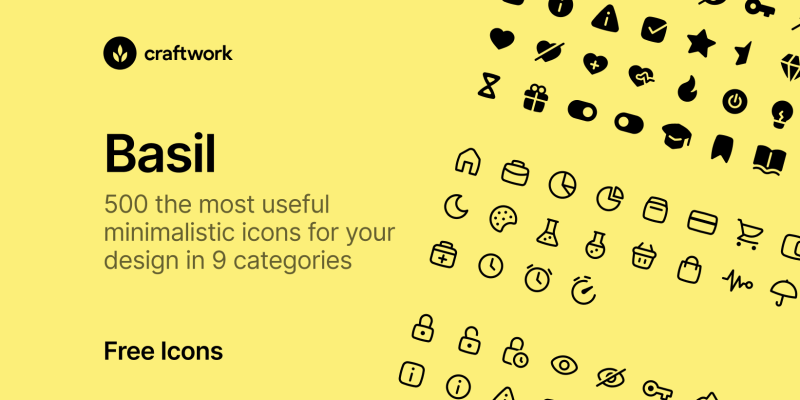 Is the project you're working on all about minimalism? If so, Basil is probably the best Figma icon collection for you. The bundle includes 500 minimalistic icons that are categorized to make your life easier.
This is one of the most popular icon collections for Figma, and for good reason. Apart from the two styles it offers (outline and solid), Basil has multiple unique icons, glyphs and pictograms you won't find anywhere else.
As one of the latest additions to the Figma community portal, Glossy + Neon isn't very popular yet. But, this small icon set has a unique style every developer should try out. As the name suggests, this is a collection of icons that implement beautiful glossy and neon effects.
This is why we consider this to be a top-notch choice for futuristic, yet simple projects. The collection includes some of the most commonly used icons (e.g. WiFi and Home icons). If you're looking for something different to use in your upcoming projects, Glossy + Neon might be the answer!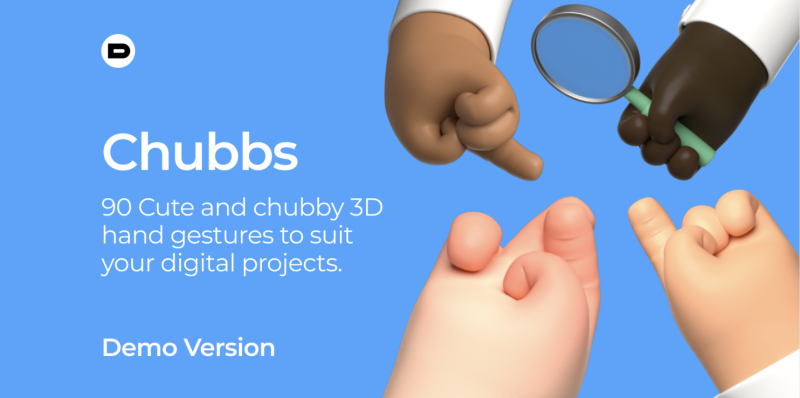 Even though Chubbs isn't exactly an icon set, it easily made it on our list. This is one of the most interesting 3D icon collections we've ever tested. Chubbs is a set of 90+ cute hand gestures that are depicted in 3D.
If you need a cute set of 3D gestures for your next prototype, this is by far the best choice for you. A great extra feature of Chubbs is that all gestures come in four different skin tones to meet the needs of every project you're working on.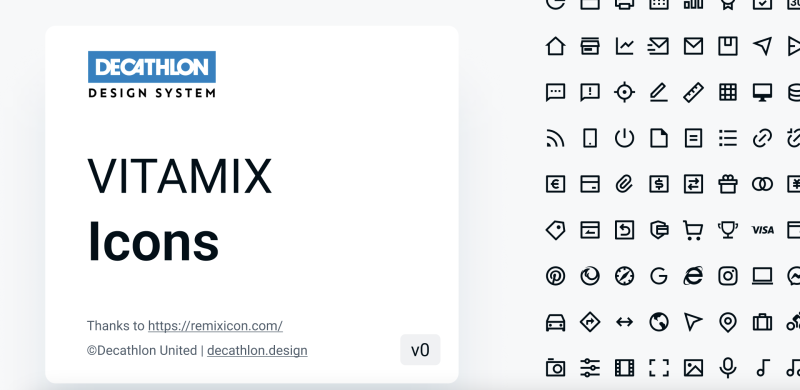 Vitamin is the latest icon set for Figma created by Decathlon. Yet, Vitamin is one of the few collections on the list that's also available for Android and iOS devices as well. The icons were created by developers for developers. This is exactly what differentiates Vitamin from other collections.
Moreover, the icon set is only one part of the Vitamin design system. In fact, the developers have designed a variety of CSS styles, assets and icons for you to use. When it comes to the icon collections, it has every single minimalist icon you'll ever need and can be used in multiple ways (SVG, icon font, CSS, etc.).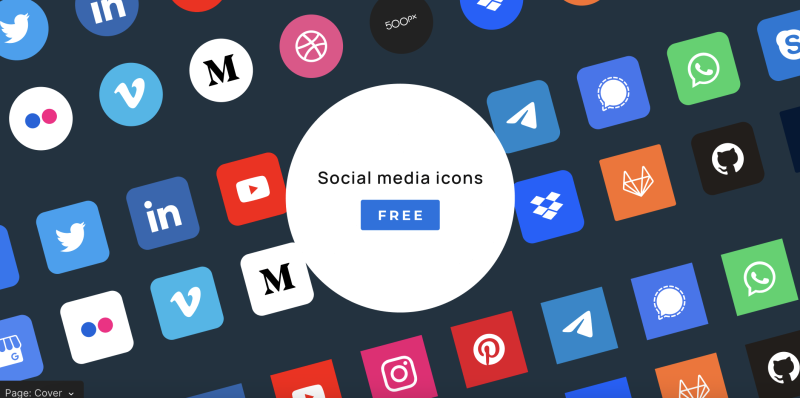 As with BRIX, our next selection is a bundle of social media icons that are specifically created for Figma. Again, you can fully-manipulate the style (3 variants), color and shape of each icon inside the Figma web-based or desktop app.
The kit includes 30 Figma icons for the most well-known social media platforms. From the Twitter and LinkedIn logos to icons for Yandex Zen and Behance, nothing is left out.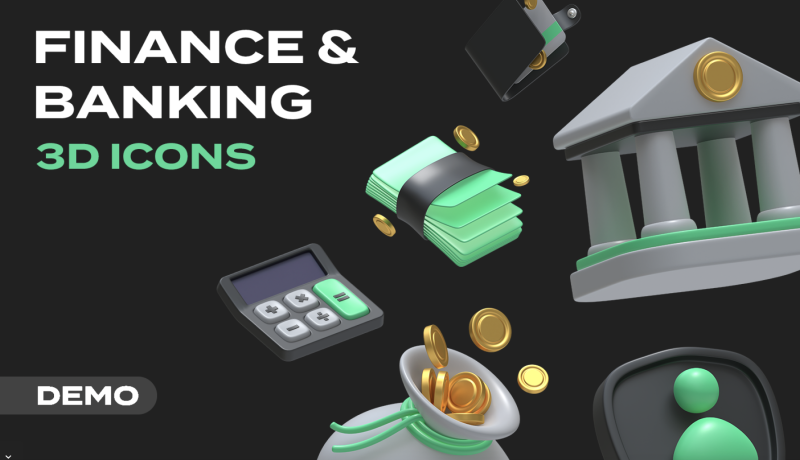 As the name suggests, Finance & Banking is a collection of icons related to the finance industry. In this bundle, you can find multiple 3D, cute icons depicting calculators, cash, bank establishments, wallets and much more.
What we particularly enjoyed about this icon set is that each icon is fully-customizable and that all the 3D vectors are hand-crafted. So, if you're looking for cool 3D icons to frame your next project (related to finance or banking), it simply doesn't get better than this.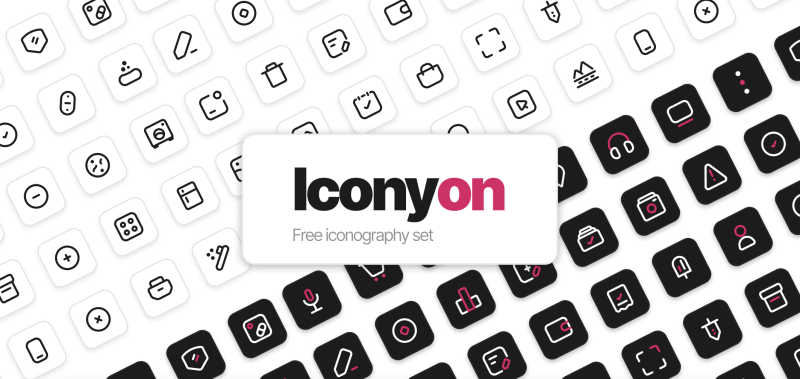 Unlike other icon collections for Figma, Iconyon is constantly updated to match every developer's needs and preferences. New icons are added in the bundle every once in a while, making this one of the most extensive sets on the list.
Iconyon comes with multiple minimalist icons that you can easily import in the Figma editor. From food and technology-related icons to simple shapes and gestures, nothing is left out. Of course, this Figma design icon collection is offered for free.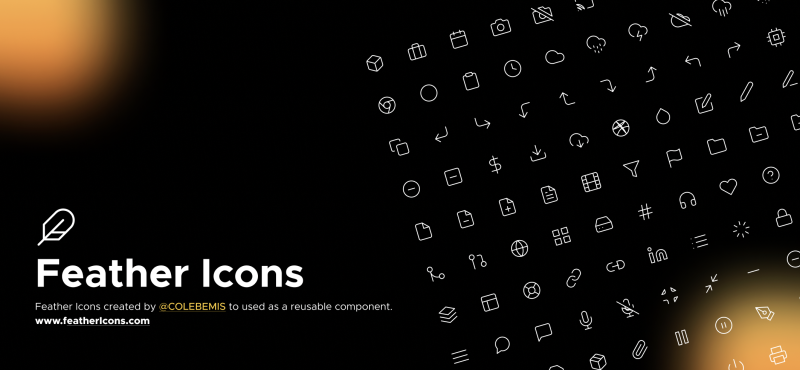 Considering the size of our next icon set, it would be a deficiency if we didn't include Feather in this list. Feather is one of our favorite elegant Figma icon sets. Contrary to numerous icons on the market, the icons of this bundle are 100% readable and a top-notch choice for most designs.
During our testing, we found that Feather has every icon a developer needs when it comes to both UX and UI designs. If simplicity is what your next prototype is all about, Feather is one of the best choices.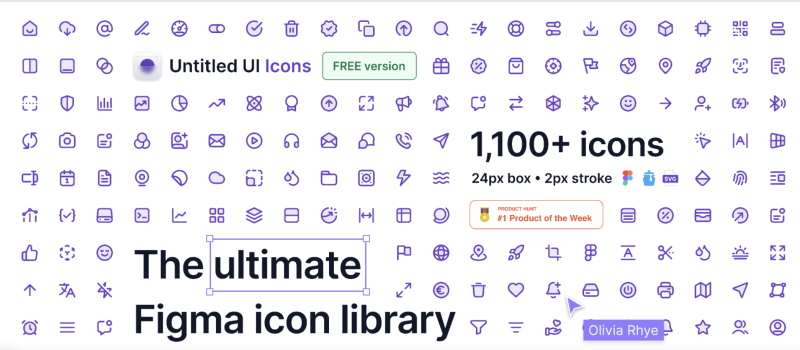 Untitled UI Icons is a collection of 1100+ icons that were designed in Figma, for Figma users. This makes this collection fully customizable and optimized for the app. The library includes multiple icons which is the main reason why it needed to be well-categorized.
Thankfully, the developers organized the icons into 19 categories, which makes the whole searching process much easier. With top-notch icon quality, extended documentation and great support, Untitled are one of the must-have icon collections for Figma.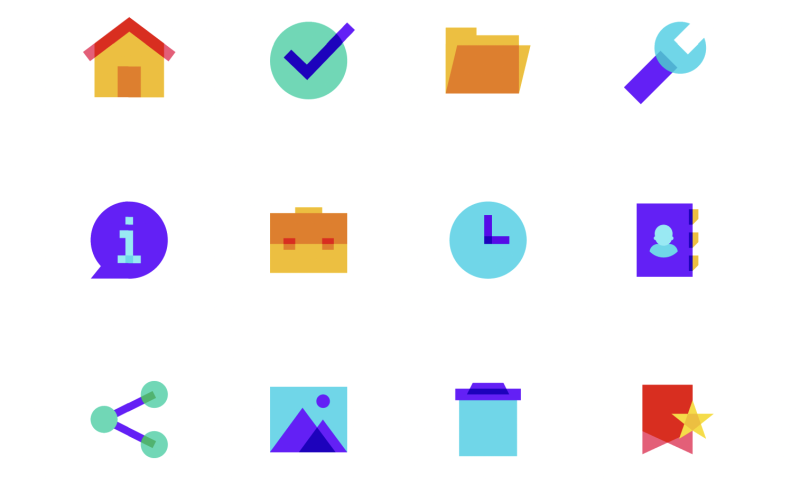 Icons8 has created one of the most comprehensive kits for Figma. This icon kit is only a part of the bundle that also includes high-quality photos and illustrations. At the same time, the developers have designed a straightforward background remover plugin that will help you get rid of a picture's background in Figma.
When it comes to the Figma icon set, the 40 icons made by Icons8 are eye-catching and colorful. We consider this to be a top-notch icon collection that's perfect for energetic, colorful UI projects.
Suppose you're about to design a website for a digital marketing firm that accommodates clients from multiple regions. If that's the case, you definitely need to add a few country flag icons in your Figma prototype. And that's exactly where the Vitamin kit will come in handy.
The set includes hundreds of high-quality country flag icons, payment-related icons, and much more. The assets are not only available for the Figma web app but also for Android and iOS devices. It becomes evident that this is a flexible icon bundle every developer should download.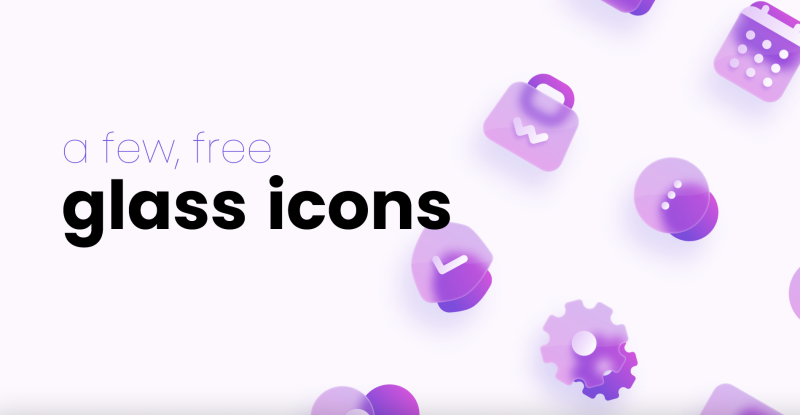 Last but not least, we have Glass Icons, a relatively new Figma icon collection. Unlike other packages on this list, this is not an extensive icon collection. Rather, it is a small set of Figma icons that you can download and use for free. What makes this set special is that the icons have a unique glassy style.
If you want to add something unique to your next Figma prototype, this is the set for you. The set includes icons for settings, payment methods, and more. Finally, Glass icons are updated regularly to meet the needs and preferences of developers.
Conclusion
Of course, the Figma Community website has multiple other Figma icon kits for you to explore. Nevertheless, the above collections turn out to be the most reliable and unique ones that we have tested for the purposes of this blog post. Choosing the right icons for each Figma prototype is crucial to the success of a project.
The only thing a developer should pay attention to is that the icons are readable, user-friendly and of high quality. After all, Figma provides all the tools a developer needs to edit the style and color of an icon. At the same time, the software does not limit us when it comes to the variety of imported icon sets.
So it's up to you to find the icons that fit your needs. Until next time, we wish you success in creating your UI and UX designs!
What you should do now
Try our Figma mockups plugin for free and join over 135K designers like you using it to impress clients and speed up their workflow.
And if you're already with us, here are more Figma tips to give you the edge: