Designers, we've all been there — you capture that perfect screenshot on your device, and it's exactly what you need to give life to your next project. Yet, the thought of transferring files from one device to another can dampen your creative spirit. Well, not anymore!
Mockuuups Studio proudly presents our latest feature that's going to transform your design workflow: "Upload from Mobile." This new function allows you to bypass the usual file transfer headache, letting you send screenshots or images directly from your mobile device into the Mockuuups Studio desktop app, ready to be showcased in our rich mockup library.
Here's a quick guide
Scan QR Code: Inside Mockuuups Studio, hit 'From Mobile' to start and scan QR code with your device.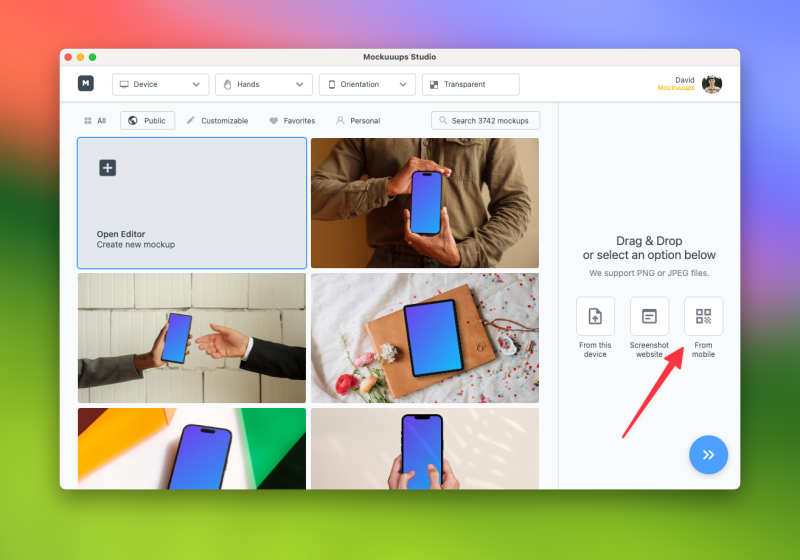 Select Your Screenshot: Pick a screenshot from your library.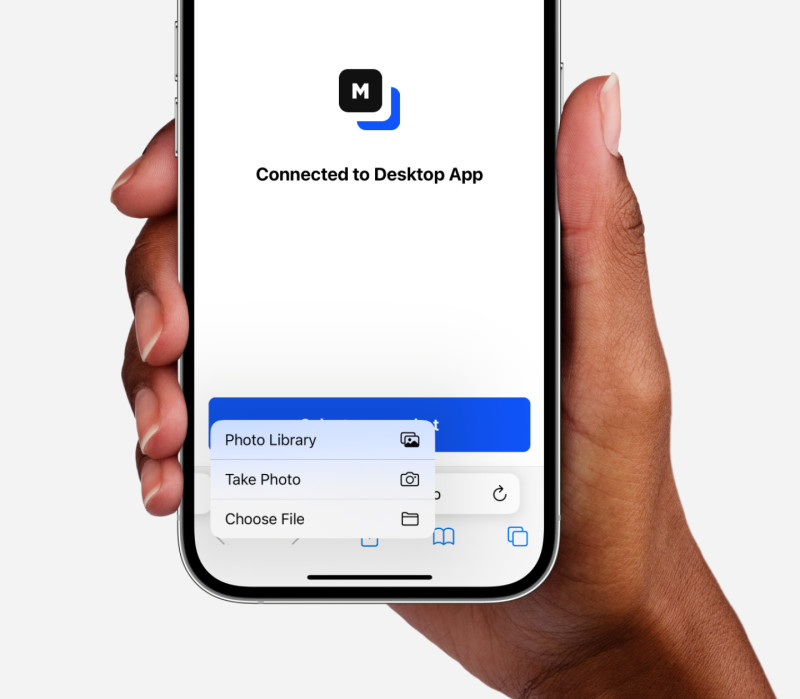 Watch the Seamless Sync: Tap once, and there you have it — your image is in Mockuuups Studio, nestled among a plethora of mockups, without any interruption to your workflow.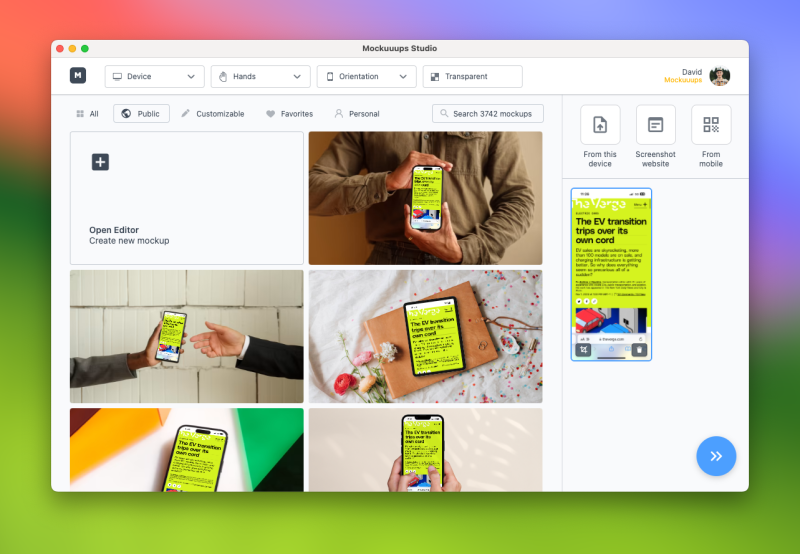 We cherish the value of your time and the importance of a smooth design experience. This feature stands as our commitment to ensure that every second you spend creating is productive, efficient, and, let's face it, more enjoyable.
Dive into Mockuuups Studio on macOS, Windows, or Linux and explore this new capability. We're excited to see how your next design projects will benefit from this seamless feature.
Your creativity shouldn't wait, and now, it doesn't have to. Your next design marvel is merely a tap away.