If you run a quick Google search, all you'll find is boring record sleeves and smartphones – with nothing resembling vibes found in a music studio...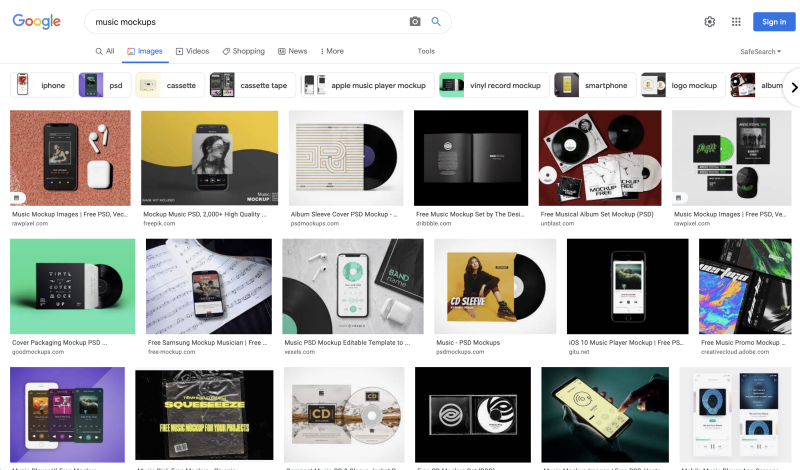 It's strange, tons of people have podcast or make music on the side these days, so you'd think there would be plenty of mockups to compliment.
I mean, if we take a look over at exploding topics we can see the term "google podcast" has shot up 2400% in the last 5 years alone.
So in true Mockuuups fashion, we grabbed the camera and good friend Igor (who happens to have his own mini music studio) to fill the void.
We'e created over 50 new music mockups. Ranging from MIDI controller mockups to iPhone podcast mockups and music production mockups ready to drag and drop your screenshots.
From a child jamming on the keyboard to up-close devices — you'll find something to inspire creativity in this stylish home setup.
Here's a quick glimpse of music collection: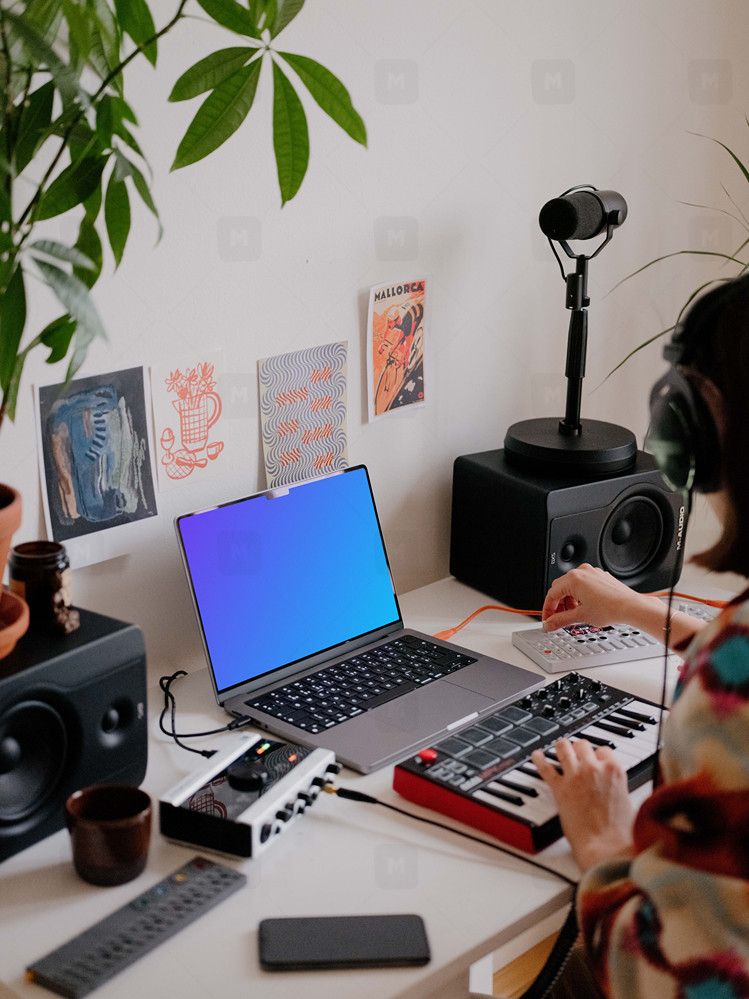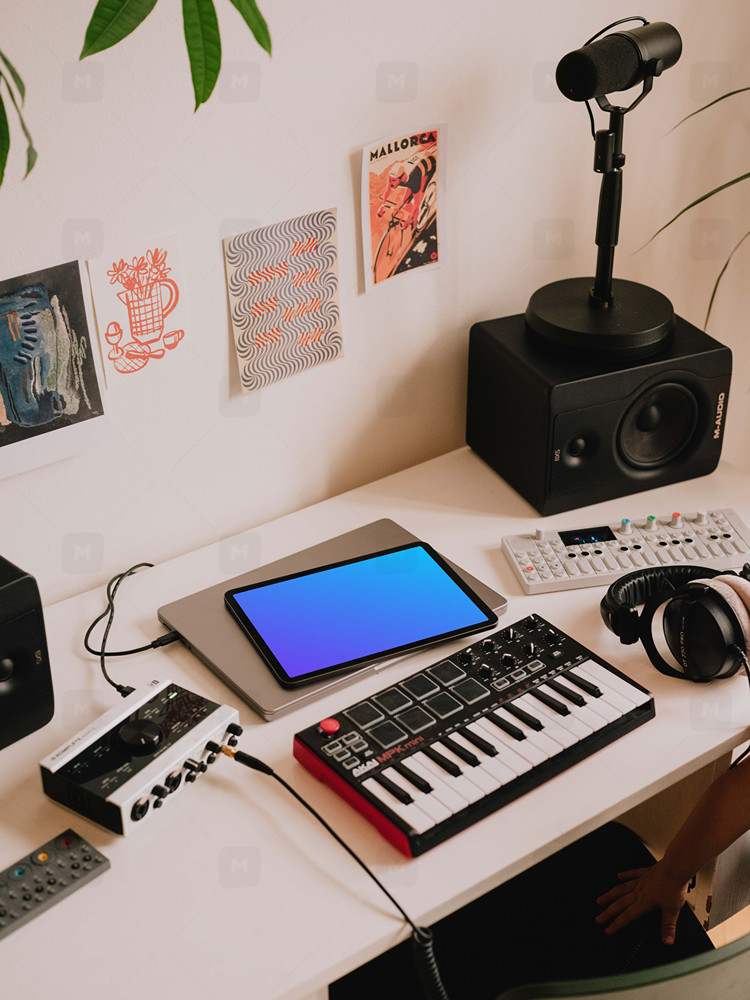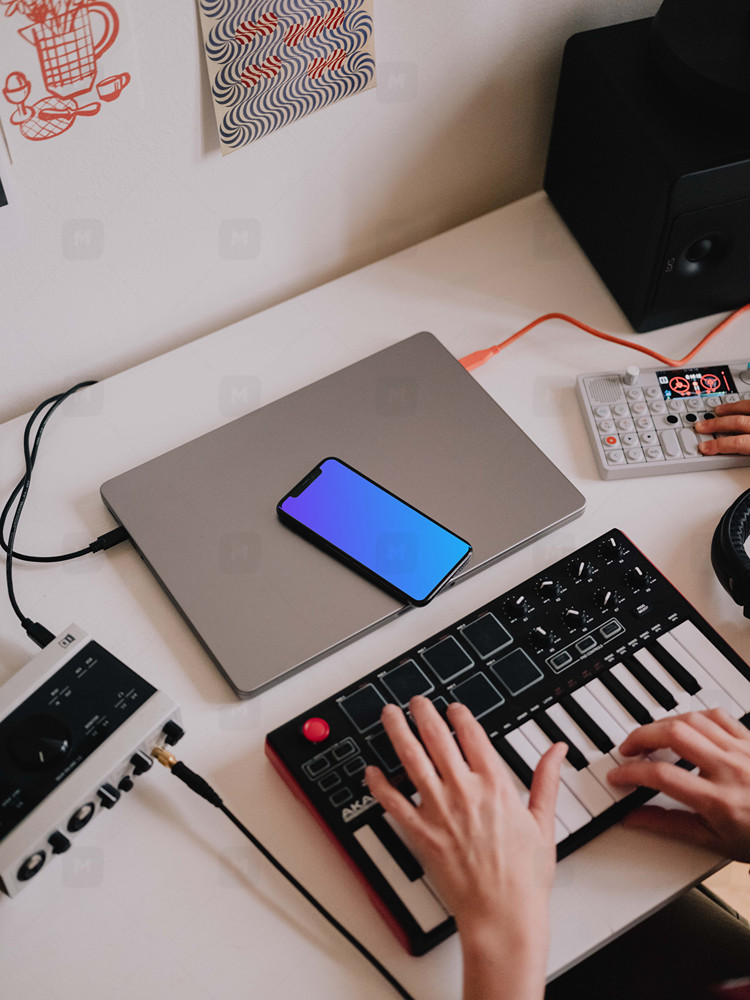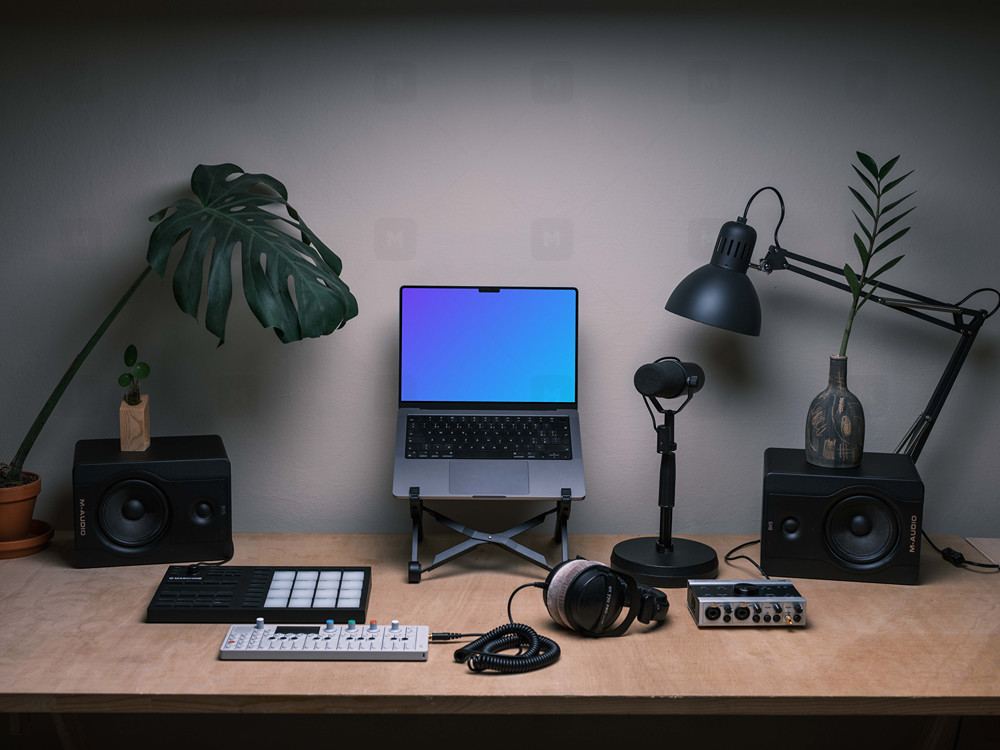 Devices include Google Pixel, iPhone, iPad Air, and computers to give you a ton of options no matter what device you create on.
If you liked this glimpse you can check out the rest of the music mockup collection here. Find over 50 scenes ready to drag and drop, all without Photoshop.
How you can inspire the next generation of producers and podcasters with music mockups
Like you, we love the idea of our mockups inspiring people to go and get creative — and these music mockups are perfect for just that.
You could use them for YouTube thumbnails, iPhone podcast mockups, or showcase online courses and music-related apps.
Getting your hands on them is super simple. All you need to do is download the mockup generator, start a free trial (you can cancel), and paste in your screenshots.
You'll get all 50 music mockups in a few seconds ready for sharing!
Here's exactly how the free mockup generator works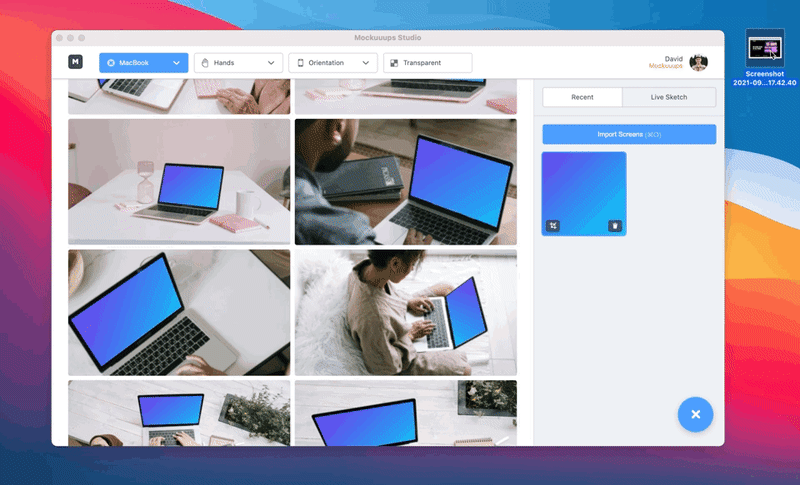 Once you download the mockup generator, you'll be able to either enter a web URL or paste in your screenshots — and Mockuuups Studio formats your visuals pixel perfectly to over 1300+ mockups — all without Photoshop.
The beauty with these mockups is resolution can go all the way up to 8K meaning you can print them, use them for thumbnails, social content or whatever you like.
Ready to ramp up your course marketing efforts?
Save endless hours formatting generic templates. Get instant access to stunning music mockups in under 30 seconds. Try Mockuuups Studio for FREE