Today we're releasing a collection of 11 office mockups including Macbook Pro, iPad Pro and Dell Display. As always comes with a super-high resolution, styling into different angles and ability to dramatically improve your presentations.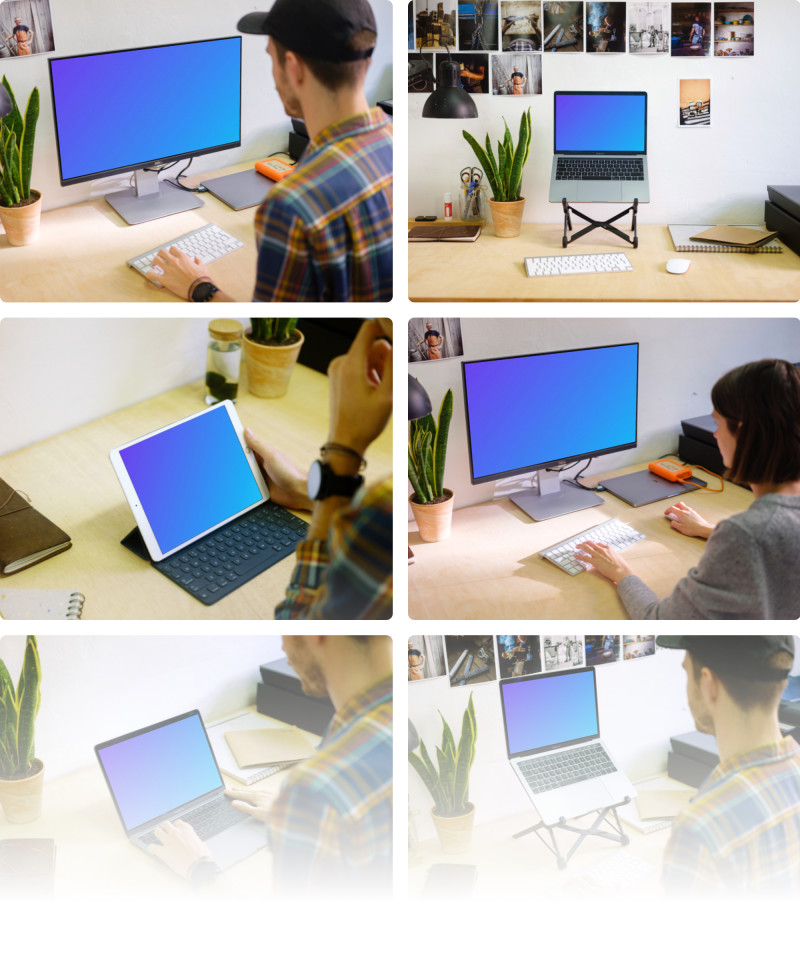 With our broad selection of office mockups, you will surely find the one that fit your needs the most quickly. If you are particularly looking for a simple scene or sophisticated setting, then Mockuuups Studio is the one tool that will surely do the trick.
You do not need to have any skills to put the mockup into practice, simply drag and drop into the app and that's it!