For a UI /UX designer, saving time is critical. However, you definitely want to maintain the quality of your work. And that's where the best Figma design systems come into play.
In this comprehensive guide, we will start by exploring what a Figma design system and UI kit are and how to add them to Figma. By the end of this read, you'll also learn about some of the best design systems on the market.
What is a Figma Design System and Where to Find it?
In a few words, a Figma design system is a bundle of graphics and templates designed for Figma. With such a kit, you can not only speed up your workflow but also improve your wireframes and designs.
The best Figma design system kits include multiple components, pre-made screens, icons, and more. More specifically, the Figma design systems include elements like:
Responsive components and variants
Media resources
Global styles
Custom page templates
Light and dark design modes
And that's just the tip of the iceberg! This is by far the best way to extend Figma's native features without spending hundreds of hours on it.
Some of Figma's UI and wireframe kits are 100% free to use. Others have a small price tag. Most of you already know that Figma has one of the best communities for creatives. That's why on the official Figma website you can also find most of the Figma design systems that we will present in this guide.
The Best Figma Design Systems & UI Kits
Even though numerous Figma design systems are available on the market, not all are equally powerful and responsive. The eleven design systems and UI kits we selected for this list are some of the best in terms of template variety, responsiveness, popularity and integrity.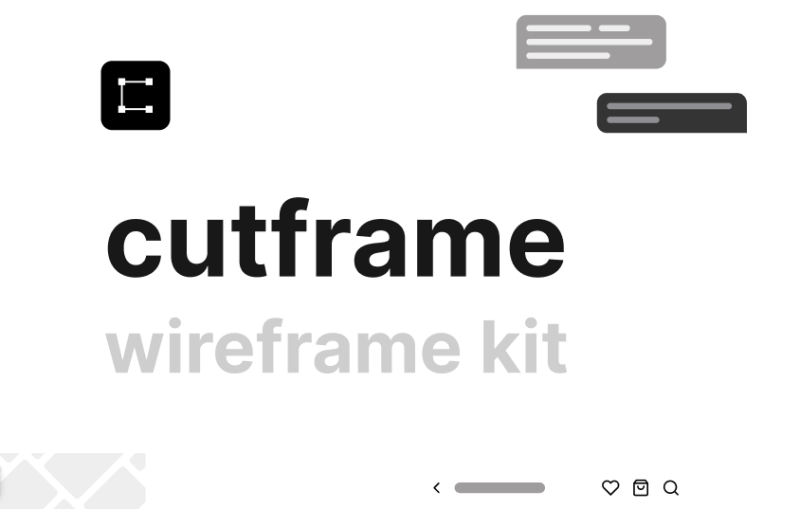 Cutframe is actively used by more than 6.000 UI designers. Subsequently, this is one of the market's most well-known open-source wireframe kits. Starting with some basics, Cutframe is created explicitly for mobile designs.
Regarding premade templates, Cutframe has lots to be proud of. For starters, the bundle includes more than 250 components that will help you prototype your ideas quickly and effectively. At the same time Cutframe also gives you access to 200+ screens and 170+ premade mobile icons.
The wireframe kit is available in both light and dark mode. And the best part is that Cutframe is a free kit that you can use via the Figma community website.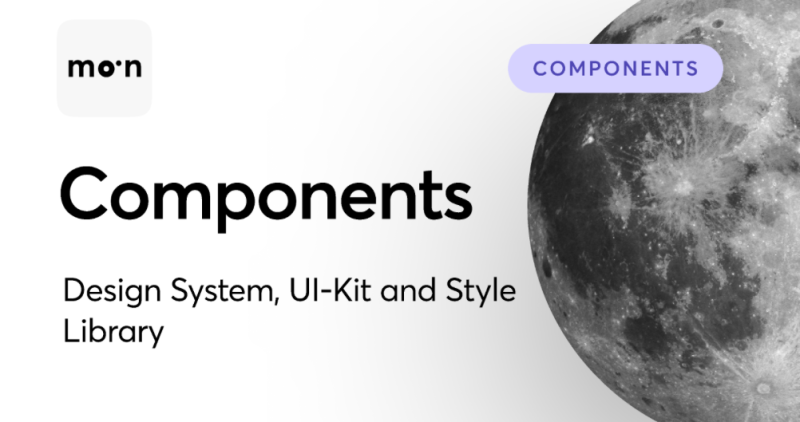 If you are looking for a Figma design system that will help you optimize your design while maintaining the integrity of your UX, Moon is probably the best way to go. It is designed by Yolo Group and has more than 10.000 active users.
As with Cutframe, this is an open-base kit for designers and developers. If you are a developer, you can use it on Tailwind CSS and Styled Components. From avatars and buttons to drop-down menus and loaders, there is nothing this UI kit doesn't include.
With Moon you can improve your code while fastening your workflow. Finally, the official Moon webpage has everything you need to know before you get started.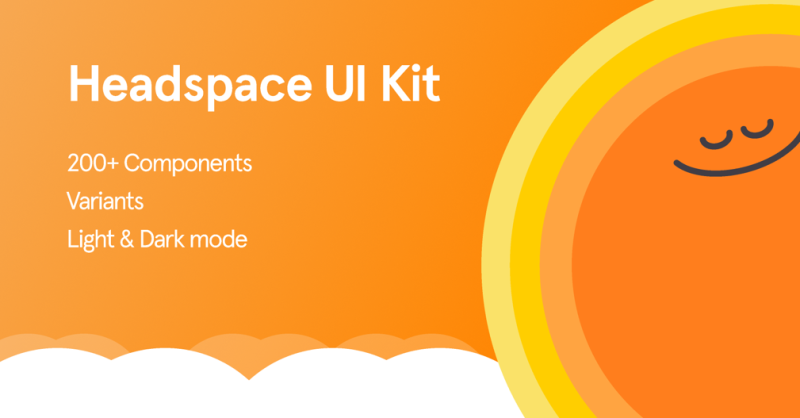 With more than 200 top-notch components and multiple variants, the Headspace UI kit easily made it on our list. According to many UI designers, this is one of the best Figma design systems available in the Figma community website.
The reason is simple. This very easy-to-use system has everything you need from a UI kit. As the name suggests, the kit was designed based on the Headspaces design language and is particularly effective for documentation.
During our review, we enjoyed using the components library, the auto layout and all the variants included in the file.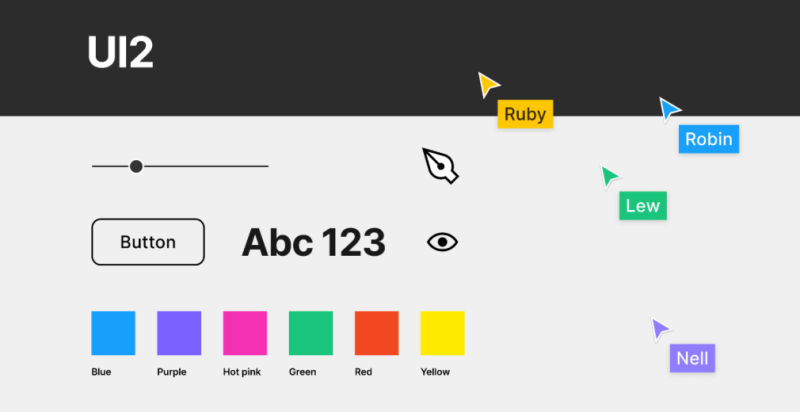 UI2 is the only Figma design system on the list that is actually developed by Figma. In other words, this is a comprehensive bundle that includes all the styles, variants and components used by the Figma designers to design the Figma software.
So, it is no wonder why more than 18.000 designers have already used this design system. This is the best (and probably the only) way to use the designs used to create Figma…in Figma. There is no other word that could describe the situation better than inception!
Apart from the premade components, Figma shares multiple how-to guides for inspiration. For example, if you want to create a new UI plugin, this design system has the instructions you need to do it.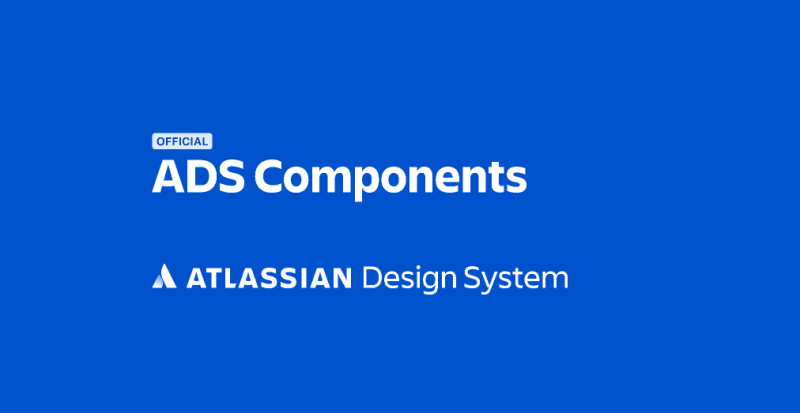 For those unfamiliar with Atlassian, let's start by mentioning that this is the company responsible for innovative collaboration software such as Trello, Confluence and Jira.
In cooperation with Joel Nasrallah, the company has shared a part of its official ADS components.
By downloading this bundle you will have access to some parts of the Atlassian components library. All you need to do is download the ADS foundations library and add this Figma design system on it.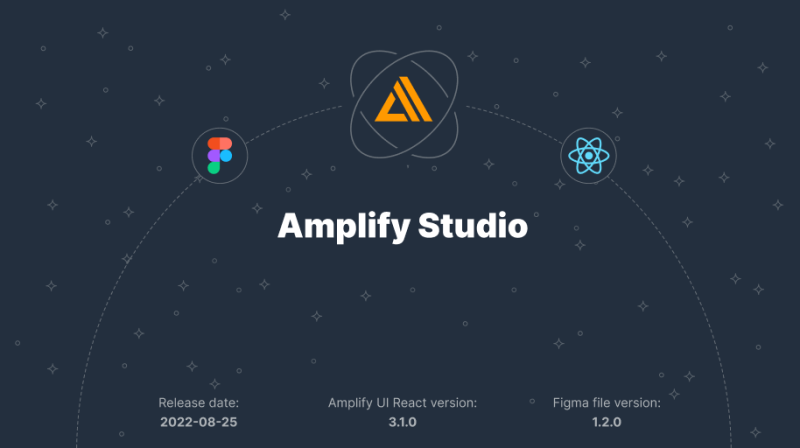 AWS is one of the best ways to fasten your design workflow. The Amplify UI library has been around since August 2022. WIth 40+ pre-made components powered by React and CSS, this is a foundation kit used by almost 20.000 designers.
Amplify UI offers more than just a UI kit. To be exact, with AWS Amplify you can easily:
Manage an application (via Amplify Studio)
Connect your UI to your backend (via Amplify Libraries)
Manage your frontend (via Amplify Hosting)
All of the components are fully customizable, responsive and dynamic. One of the best features of AWS is that it is seamlessly connected to the cloud. Moreover, AWS provides the tutorials for beginners who don't know how to integrate a design system with Figma.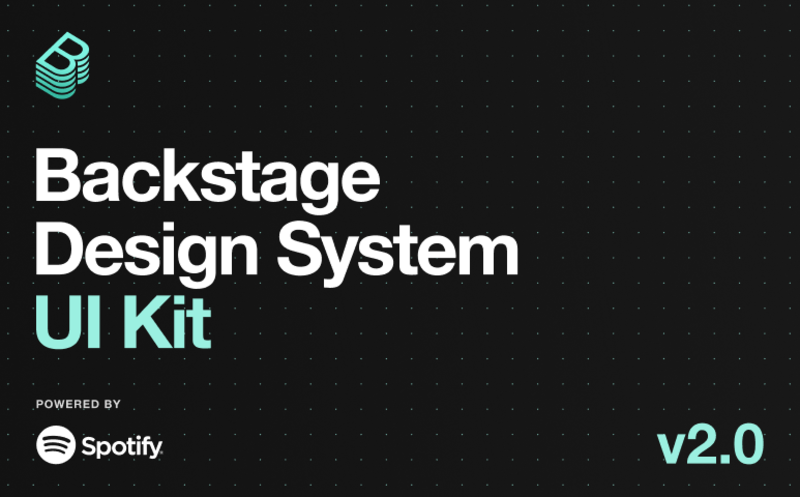 When Spotify powers a Figma design system, chances are it will easily become one of the best UI kits on the market. Well, that's exactly the case with the Backstage design system.
Backstage is an open-sourced platform that was specifically designed for the creation of developer portals. Backstage has everything you need if you want to share your codes and order your infrastructure and microservices quickly.
This is why Backstage is used by multiple colossal companies, including Netflix, Roku and Expedia Group. As such, this design system allows you to create a plugin in less than half the time you'd need if you worked without it.
As with most Figma design systems on this list, Airtable Apps UI Kit provides an easy way to build apps using the same components kit the Airtable design team used in the first place. Airtable is responsible for the design of multiple innovative apps and extensions such as Miro and Pexels.
To create your own app, you must use Custom Apps and the Blocks SDK. Thankfully, Airtable provides multiple step-by-step tutorials on how to build your own blocks to create apps and extensions.
The Figma integration works like a charm, and you can use this Figma design system in less than a few minutes.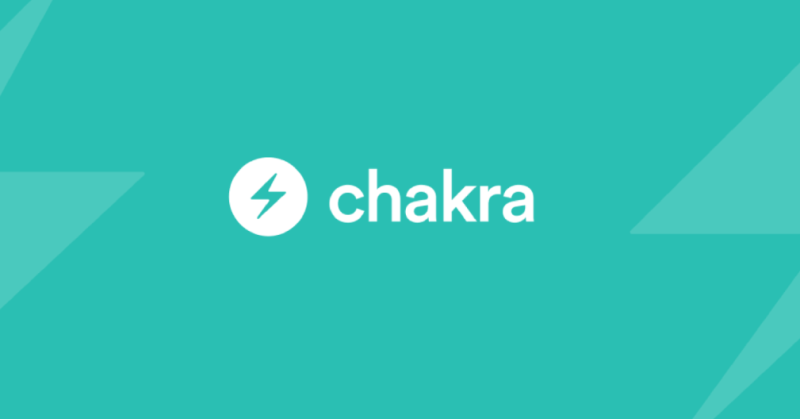 Chakra is one of the most popular UI Figma kits for all the good reasons. This is a top-notch choice for designers who want to create new react applications. The bundle is simply enormous. To be precise, Chakra UI offers:
Multiple component variants such as size and state
Auto Layout function for dynamic layers
Large collection of styles for effects, typography and color
Customizable components (forms, icons, media, overlays, feedback templates and more)
Pixel grid sizes and spacing
As with all Figma design systems in our selection, Chakra UI is an open-source kit that is available on the Figma community website.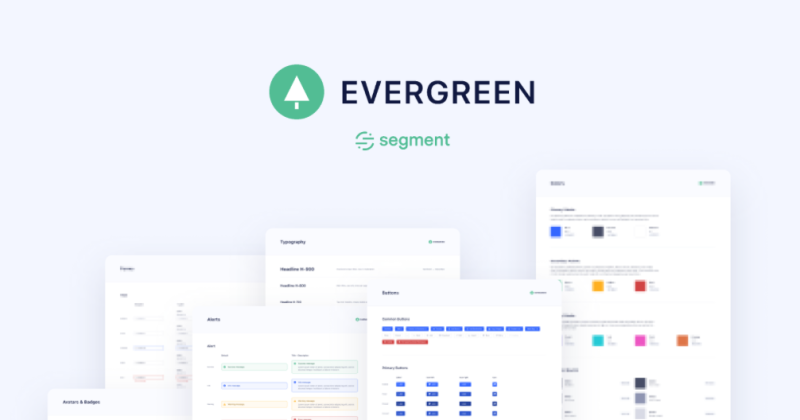 Evergreen is a UI framework kit with some of the cleanest components we have ever tested. According to the multiple users in the community, this is one of the most flexible design systems.
The design system is based on the react UI framework. The bundle includes multiple ready-to-use components for typography colors and icons and has some of the best button and alert building blocks you can find on the market.
Likewise, creating patterns and top-notch apps has always been challenging. You can find the installation process of the Evergreen UI package by visiting the official Evergreen website.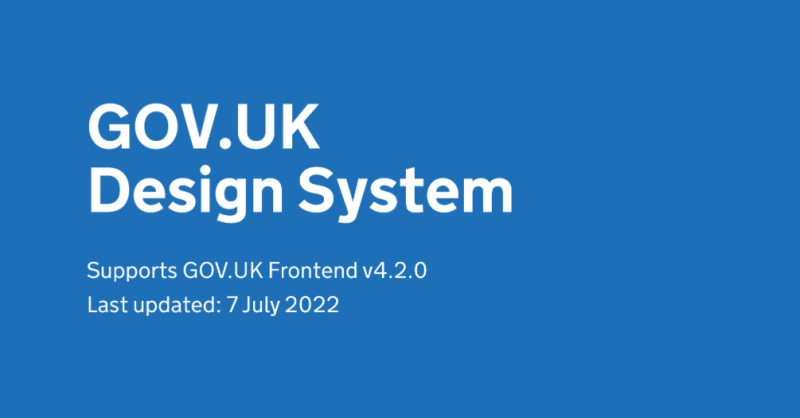 If you need a Figma UI kit that will allow you to create a quick design with the GOV.UK styles, patterns and components, our last suggestion is the best Figma design system for you.
The bundle was created by Joe Horton and has enjoyed quite the approval from the community.
Regarding features, this kit includes multiple styles used in the official web pages of the UK Government. The design system is also available at the official page alongside top-notch documentation and tools to get you started.
How to Get a Design System in Figma?
As mentioned above, most open base Figma design systems and UI kits are available on the official Figma community website. By using the search bar on the top of the screen, you can look for the best free UI kits on the market.
The truth is that the Figma community has hundreds of premade wireframe kits for you to choose from. The categorization also includes Figma plugins and widgets.
The installation process is very simple.
All you need to do is click on the "Get a Copy" button at the top right of your screen. This will automatically duplicate the community template or the file the kit's designer uploaded.

If everything was done correctly, the Figma file will open and you can use the design system directly from the web design app.
In multiple cases, the creator also includes customization instructions that will allow you to manipulate the components, styles and variants of the kit.
How to Create Design Systems in Figma
Creating a design system on Figma is more accessible than you may think. There are multiple videos and written guides, and tutorials available online that explore the process in depth. Some of the best courses are: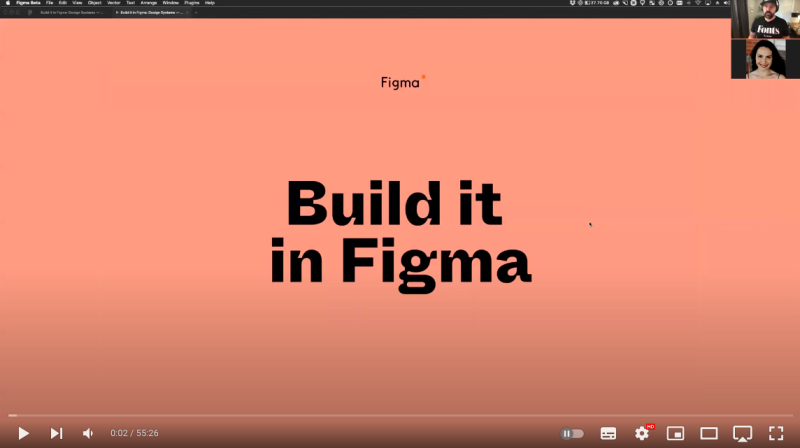 This is a comprehensive YouTube series provided by Figma. In less than an hour, you can design your own foundations. After doing that, the series continues with two more videos about components and multiple more about testing, documentation, etc.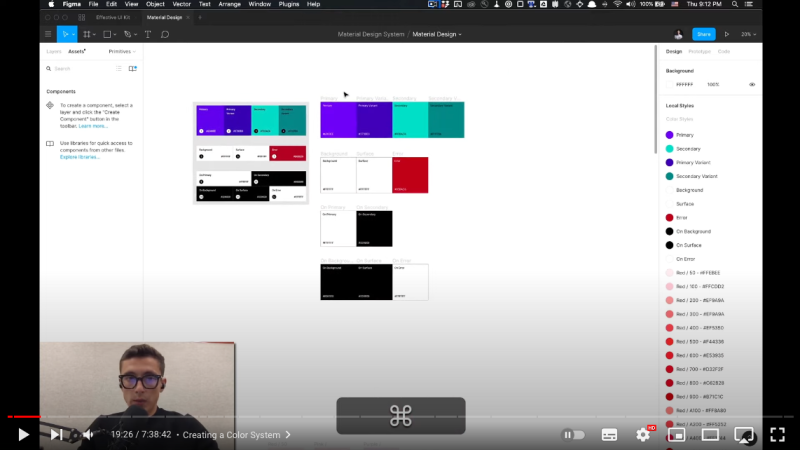 This course is provided by freeCodeCamp.org. The course is almost 8 hours long and includes everything you need to know when it comes to building a design system on Figma.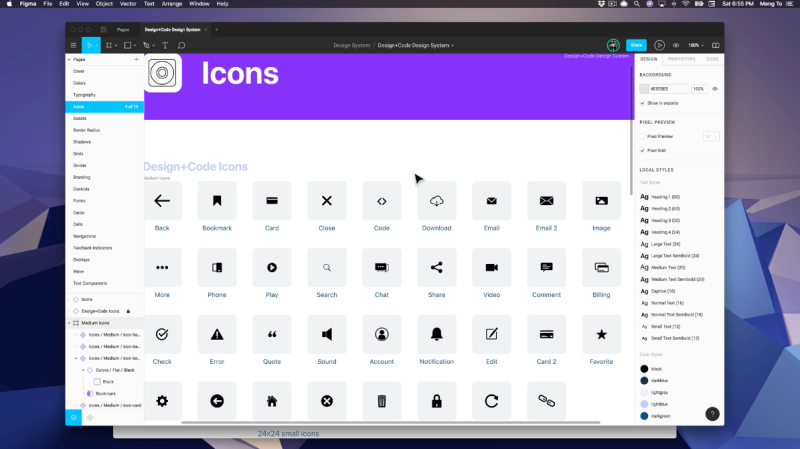 Design Code offers another top-notch online course to help you create a design system from scratch. From the foundation and styles to components, assets and performance, nothing is left out.
All the above tutorials have been created to be entirely understandable for beginners and experienced UI designers. Choosing the best one comes down to your personal needs and preferences.
Wrap Up
It is worth noting that design systems also have some weaknesses. For example, most premade UI kits do not give you the flexibility to fully customize the elements. At the same time, most kits do not have the Master and Style functions. This makes the editing process much more time-consuming.
However, this does not mean that Figma design systems are not helpful. On the contrary, all the above systems allow you to improve your workflow speed and quality. Also, remember that all of the above kits were developed by the community for the community. And that's precisely why Figma is the most popular web app for UI designers.
What you should do now
Try our Figma mockups plugin for free and join over 135K designers like you using it to impress clients and speed up their workflow.
And if you're already with us, here are more Figma tips to give you the edge: