He was so excited about it, we thought he just wanted to show off his new bike… Yet, we said - "How have we not done this before?"
It wasn't long ago we did the car shoot, and you'd think we'd of thought of it then. But as the saying goes - "It's better late than never!" So we did it…
We've got 22 new iPhone 11 Pro and Samsung S20 bike mockups ready to roll! In this collection, you'll find devices mounted between handlebars, held in hands, and moving at speed.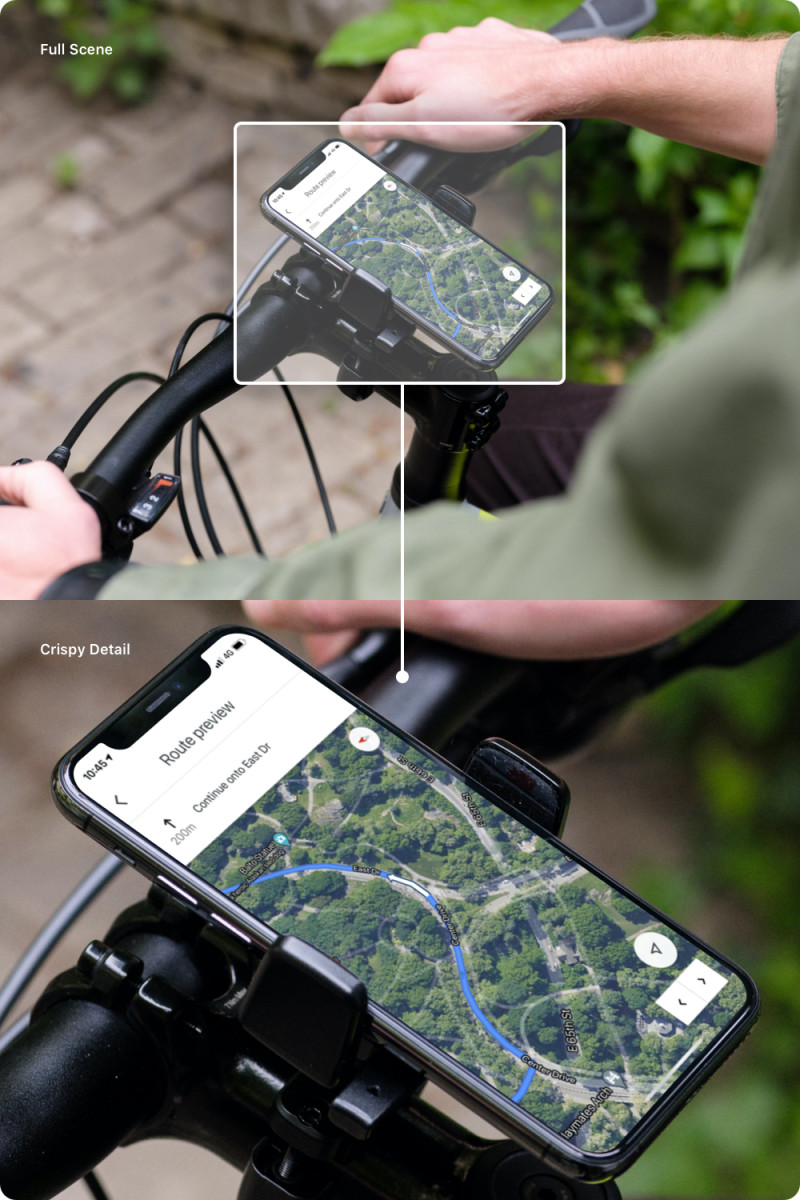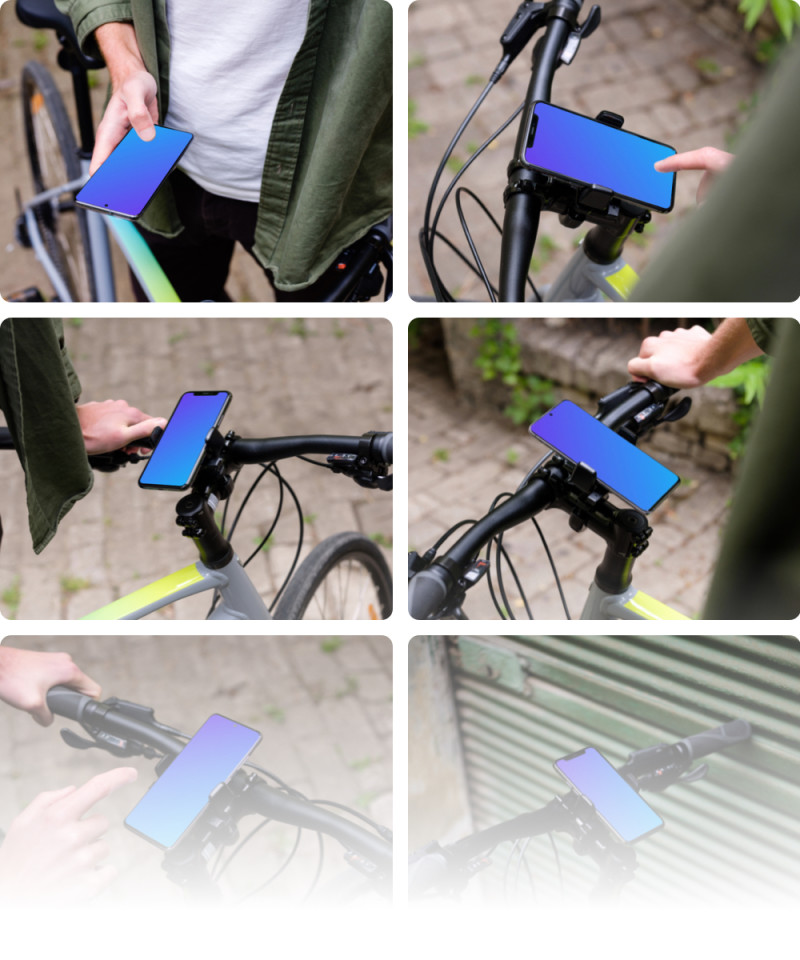 With the number of online, travel, and delivery services available, showcasing your product on the go is a must! We hope this collection fills that void.
As usual, these high-quality scenes are available instantly in the mockup generator! Just paste in your product screenshots!
If this is your first time here, we have over 600 unique scenes ready instantly! Say "adios" to Photoshop, and flick between scenes like Snapchat filters!
Find the bike scenes here if you want to level-up your portfolio, pitch deck, or marketing content!
PS. If you have a collection idea in mind, we'd love to hear from you!