If you need to create a picture of your app to be featured on your website or want to create a commercial portraying your responsive website on printed paper, these hand holding iPhone mockups would be very handy for you. When it comes to branding or promoting your apps, websites, plugins or any kind of digital stuff.
There is the number of websites that sell these iPhone in hand mockup but today the one we gonna share with you is totally free. All the mockups are easily editable and you can create your dreamed hand holding iPhone mockup.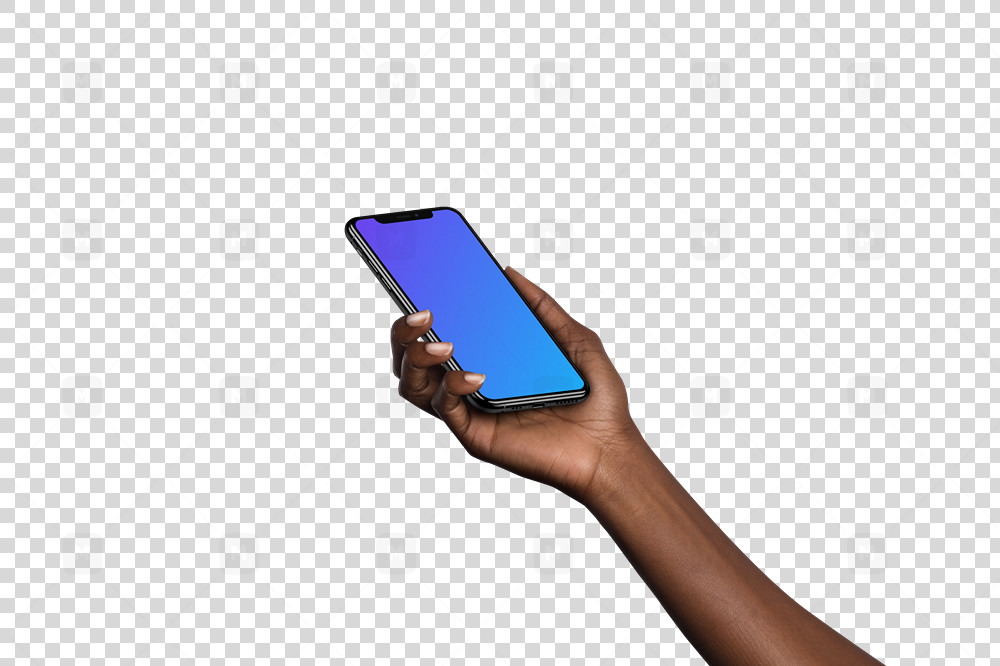 With this iPhone XS mockup, showcase your app in-hand. Featuring a lady holding the device on a white background to the sky to give full vision to your product screenshots. There is no need for customizations in Photoshop, these hand holding phone mockup generator is a fast and easy solution. This specific mockup comes with a transparent background.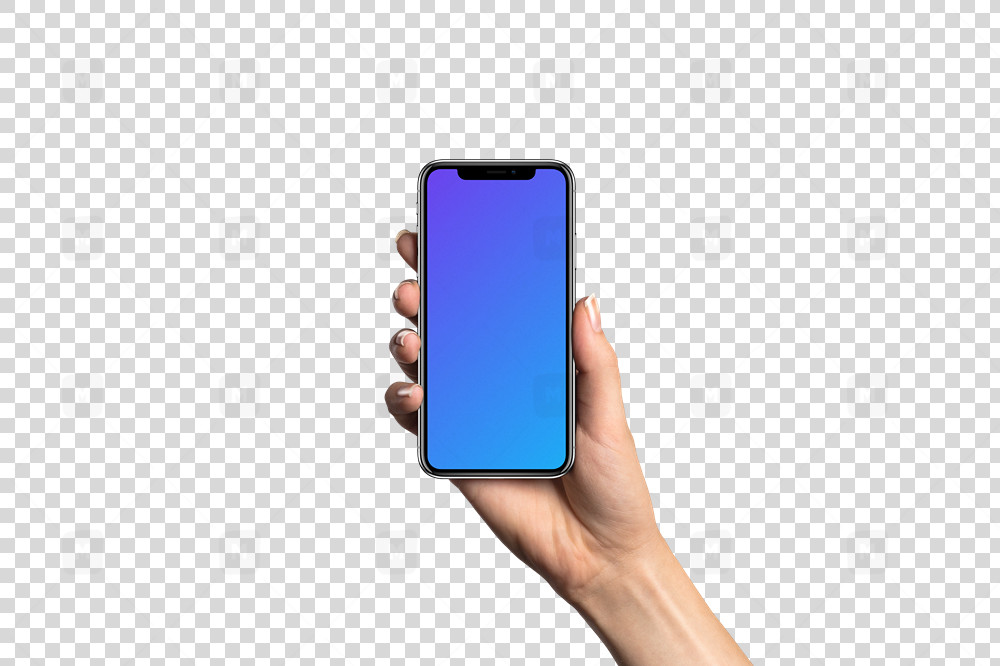 Looking for a quick shot of a phone with a female hand held up? This mockup for the iPhone X could be what you are looking for! Featuring her hand against a white background keeping the phone alone. Customizing any of our high-quality mockups is hassle-free with their mockup generator.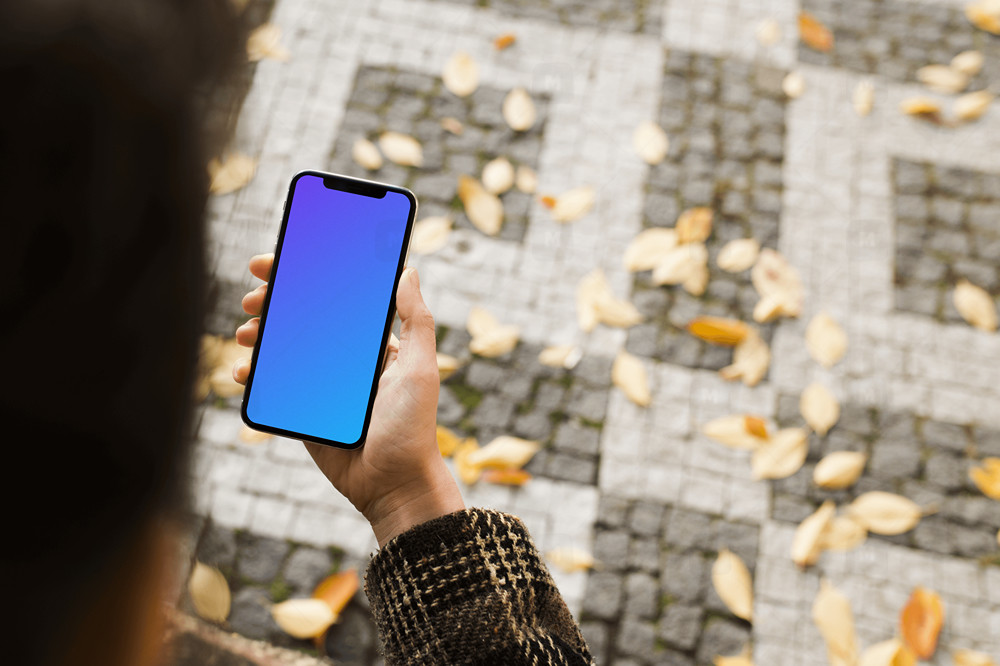 In a photo-realistic scene, would you like to present your website, app or portfolio? Use a walking with iPhone X mockup of lady walk down the street. This mockup of the iPhone provides a simple picture of everyday usability. However, with this simple and convenient mockup generator with no Photoshop necessary, you can customize it. The content woman enjoys in her phone could be your app, website, plugin or anything you want to promote.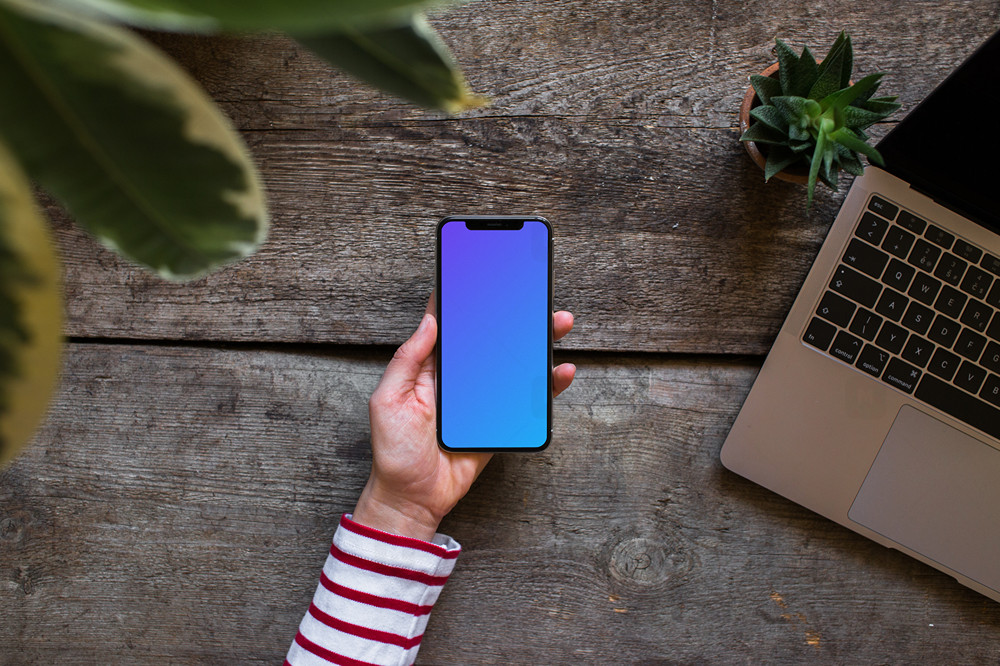 Use this mockup of the iPhone XS to give your brand a real-world feel. This phone mockup features a guy sitting casually with his iPhone XS at a desk with a MacBook at his side. Use this free mockup generator to produce social media materials quickly without any watermarks that would be great for authenticity. Browse through their other collection also.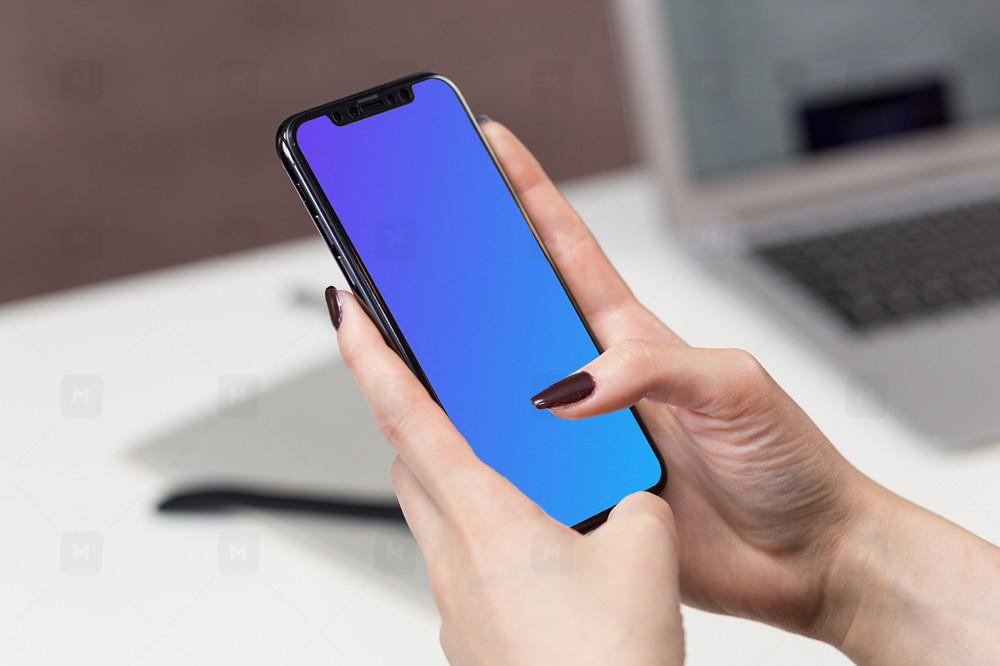 Show your app's close-up interactions with this photo-realistic scenario of woman's hands holding the smartphone scrolling through your items. In this iPhone in hand mockup generator, this iPhone X mockup is ideal for a pitch deck or portfolio, easily customizable. Attach the screenshots of your product into any of our mockups. All these hand holding iPhone mockups come in High-Resolution (5157×3438).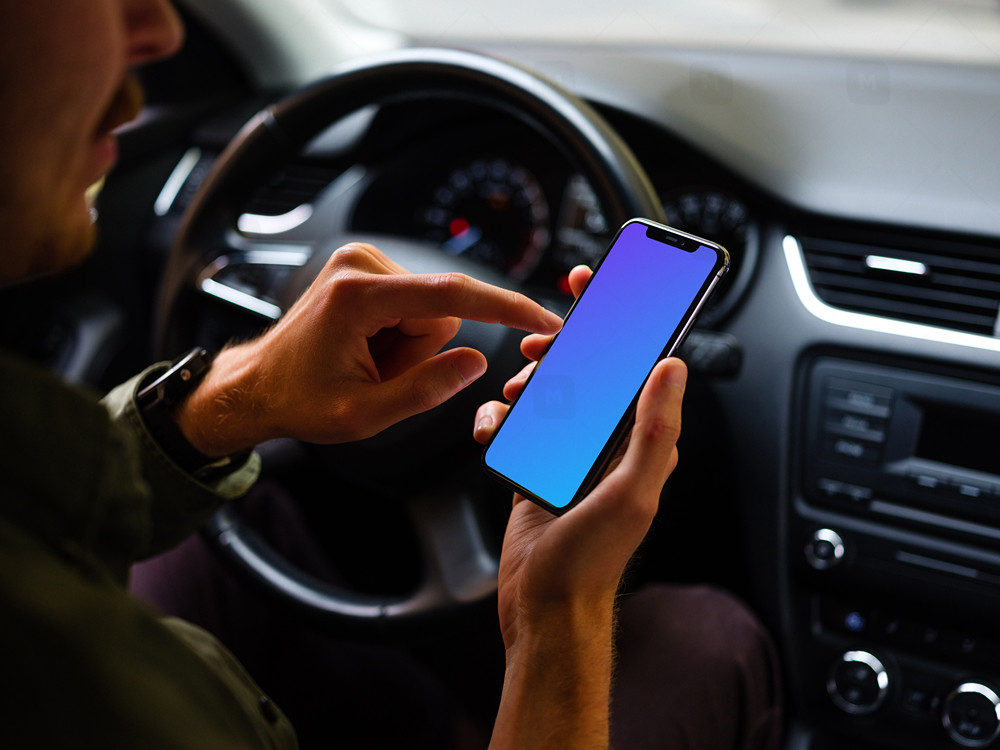 Getting a high-resolution image of the driver behind the steering scroll up through your product. Can create high-quality marketing content through this iPhone holding mockup with no watermarks. The mockup generator will be helpful to create your dreamed content.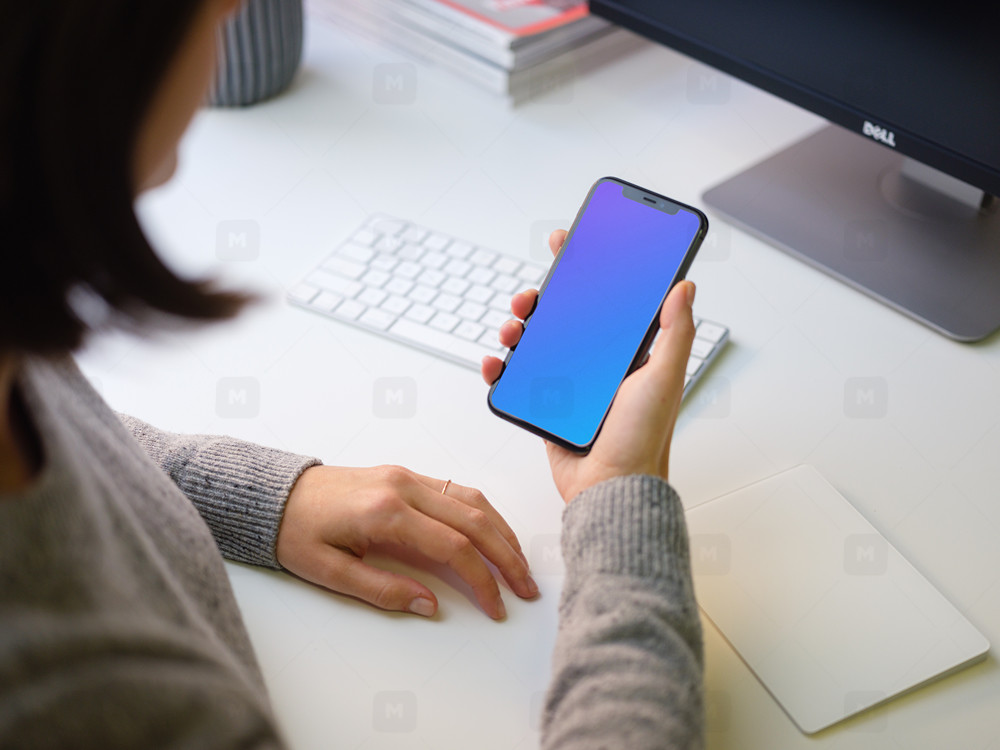 Give this iPhone 11 in hand mockup an over-the-shoulder view. This phone mockup features a lady viewing your product screenshots or pitch deck with the phone in full view over a sleek desk. Customize this mockup with their mockup generator, a simple and effective alternative to Photoshop.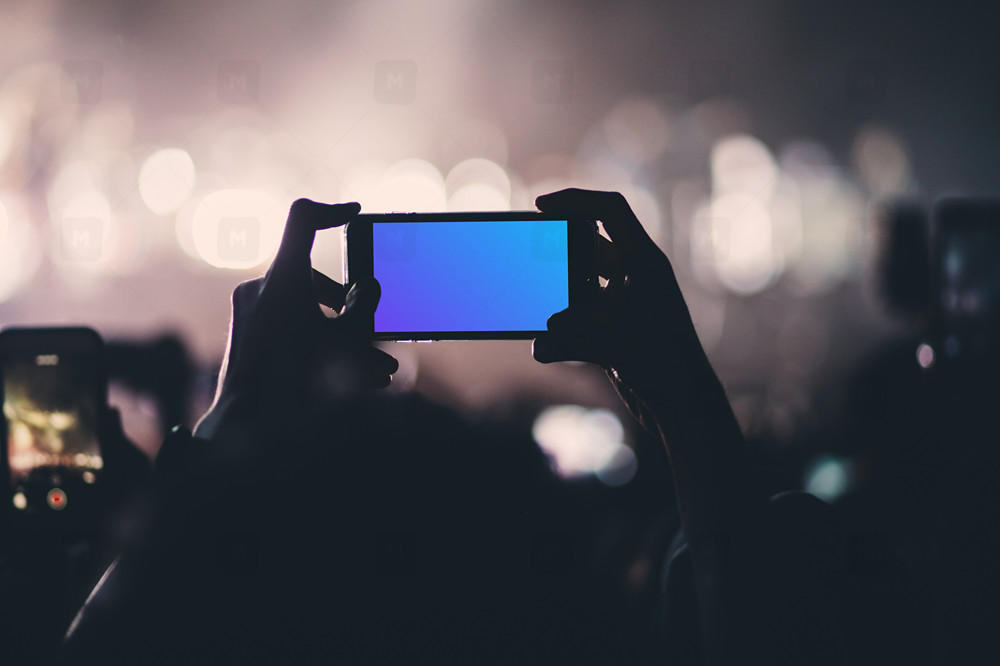 This hand-holding iPhone SE mockup presents someone filming an event among a crowd holding their smartphone in landscape mode. This showcase could serve you well if you have a camera app or related product! In their mockup generator, customizing this phone mockup is as simple as just adding your product screenshots.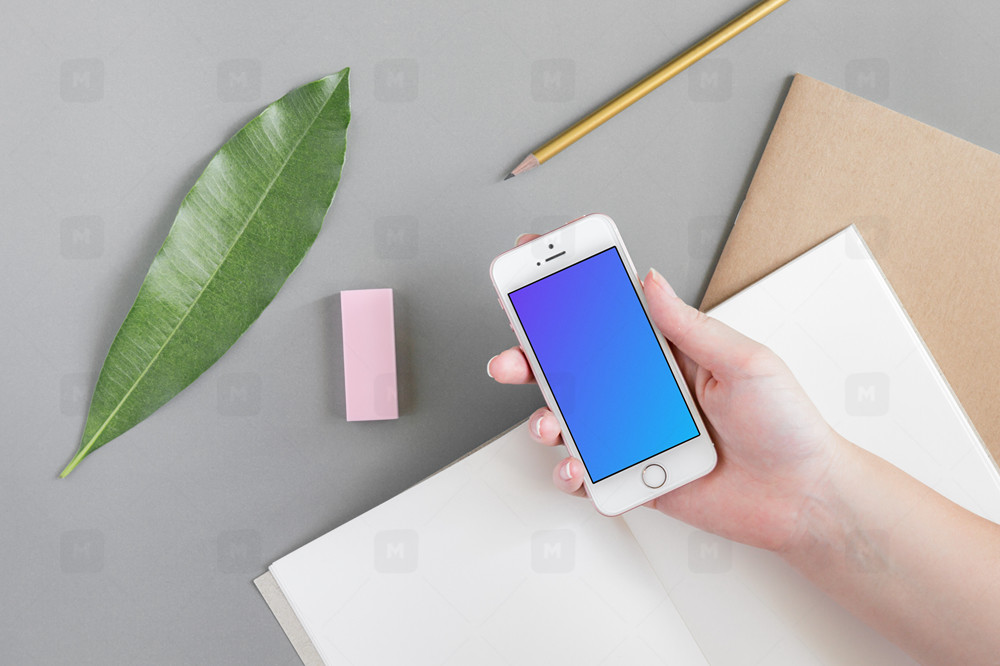 Give your app with this iPhone SE mockup a productivity vibe. Getting someone on top of an open notepad holding the phone. In their mockup generator, this bright office scene can be instantly customized, no longer needed for Photoshop!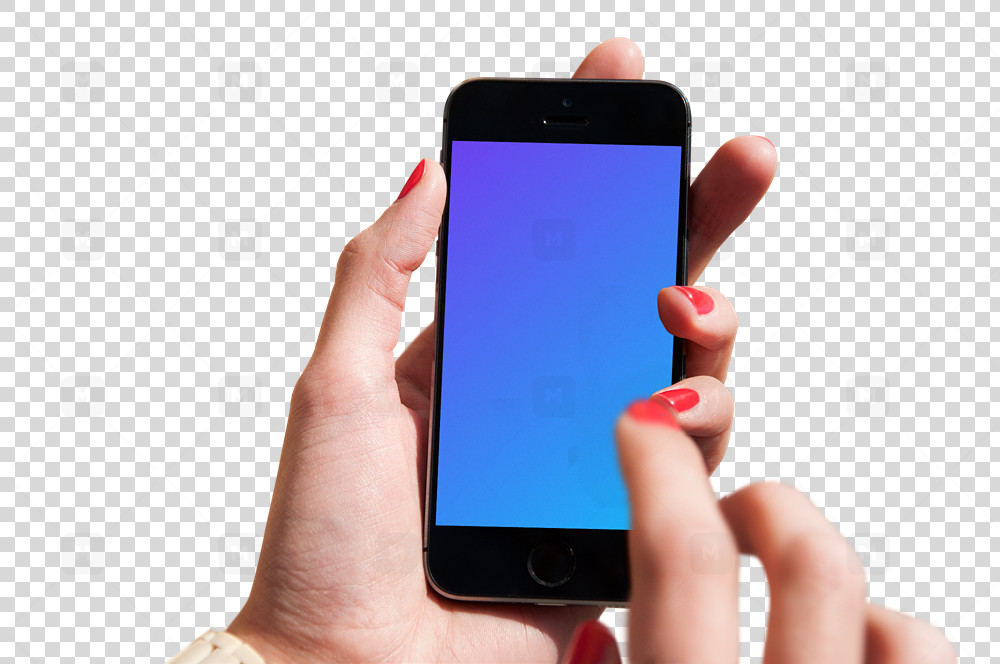 With this iPhone SE mockup, let your app preview take centre stage! The phone is held in the hand of a woman while her other hand is preparing to communicate with the screen. Using the mockup generator, just add your picture to the transparent backdrop and your product showcase is ready to display!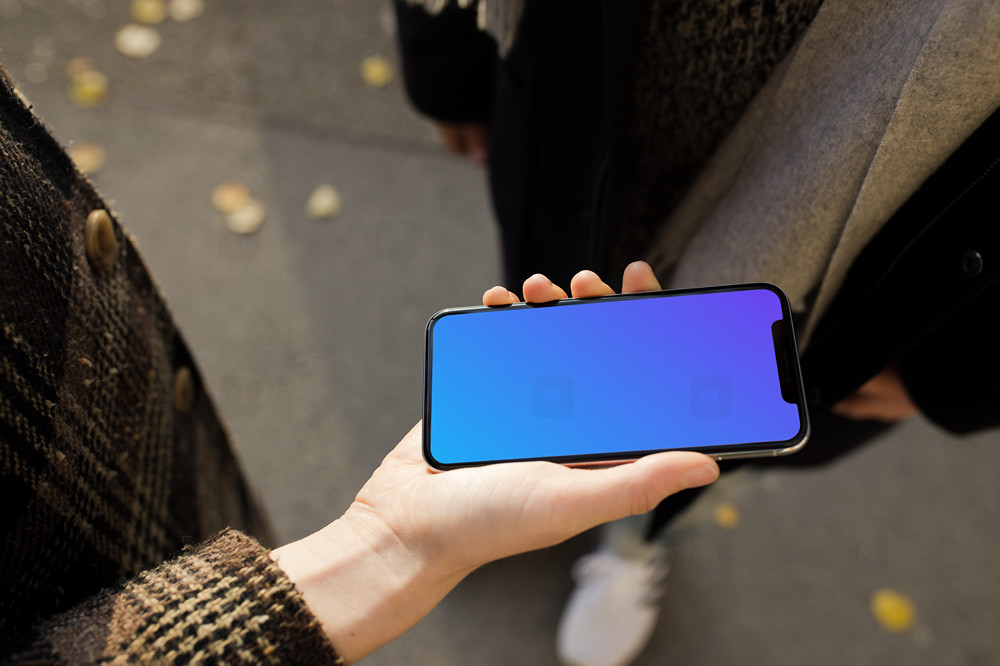 Show the features of your app up close on this iPhone X mockup of someone with a friend watching the screen. In an app portfolio or on social media, this urban phone mockup would look wonderful. With the mockup generator, it's easy to customize, just paste into your product screenshots.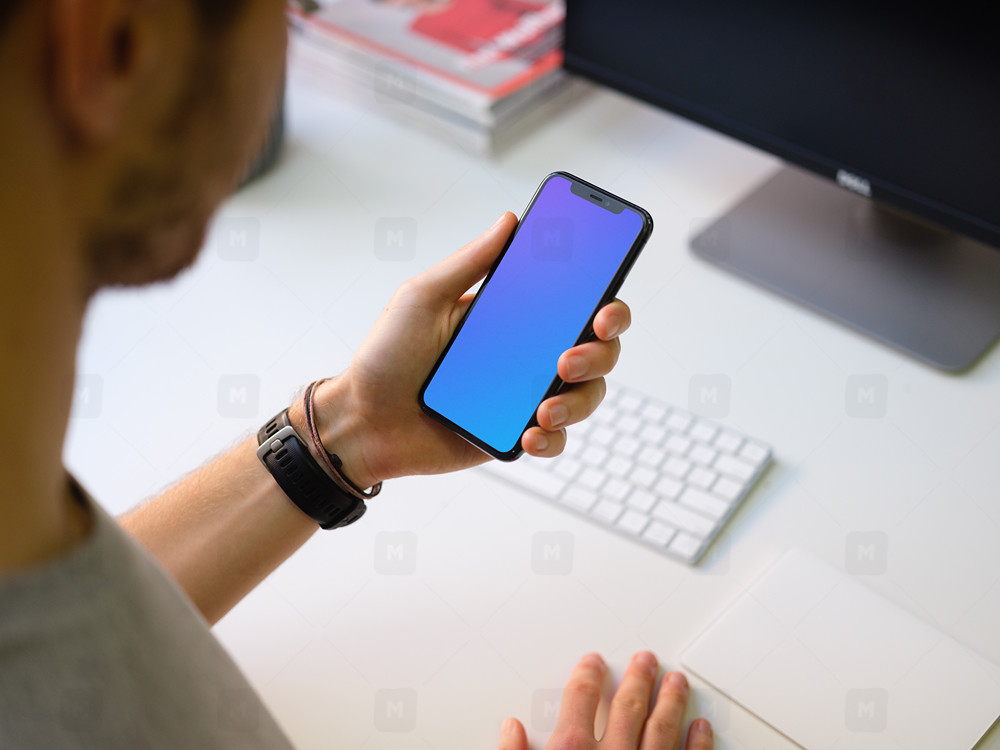 Use this iPhone 11 mockup to create social media marketing material. To show a young man browsing your app or website while sitting at a desk, add your product screenshots to this mockup. Use the mockup generator to show your product quickly and easily.
Create the image where a guy scroll through your app or website while sitting on the desk with a book and Macbook beside. The picture has High-Resolution (6144×8192) with no watermarks and easy to customize. Just add the screenshot of your website or app and its ready.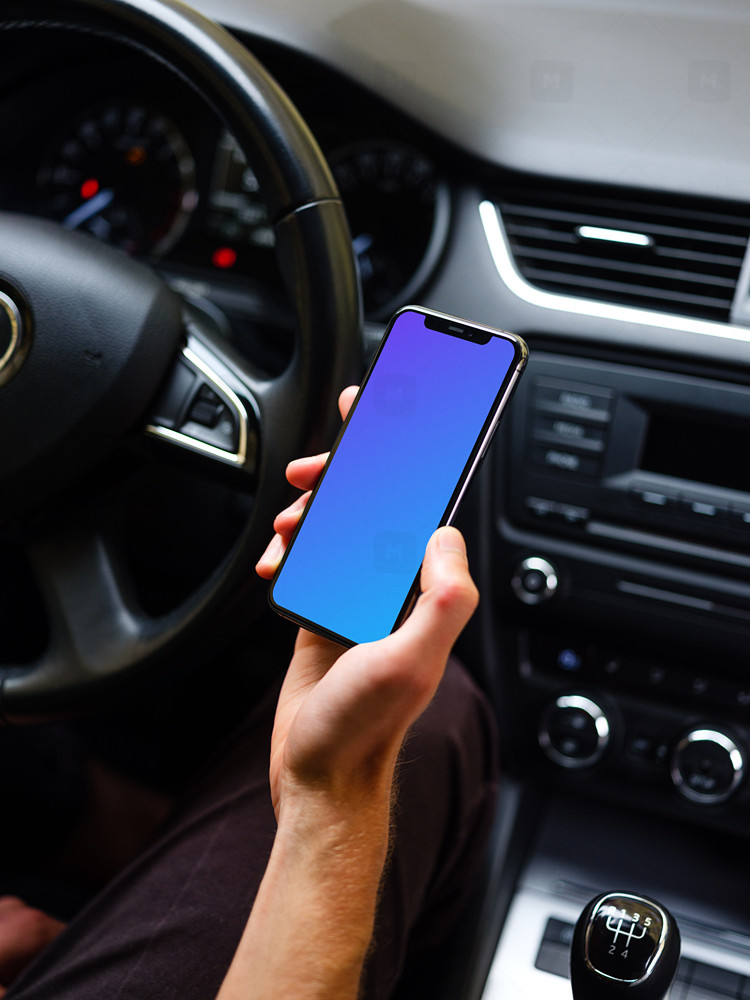 This high-quality car mockup for iPhones gives a great sense of everyday use! Featuring the driver parked behind the wheel with the unit sitting up. In our mockup generator, create one instantly if you need a travel-focused mockup for your portfolio. There is no requirement for Photoshop.
How to make realistic iPhone mockup?
You can create some really cool and amazing iPhone mockup by using Mockuuups Studio. All the Mockups that we covered above were available there. The list is not limited to just these only what there are many more like these. If you want to create amazing looking iPhone mockup then definitely should visit Mockuuups Studio.