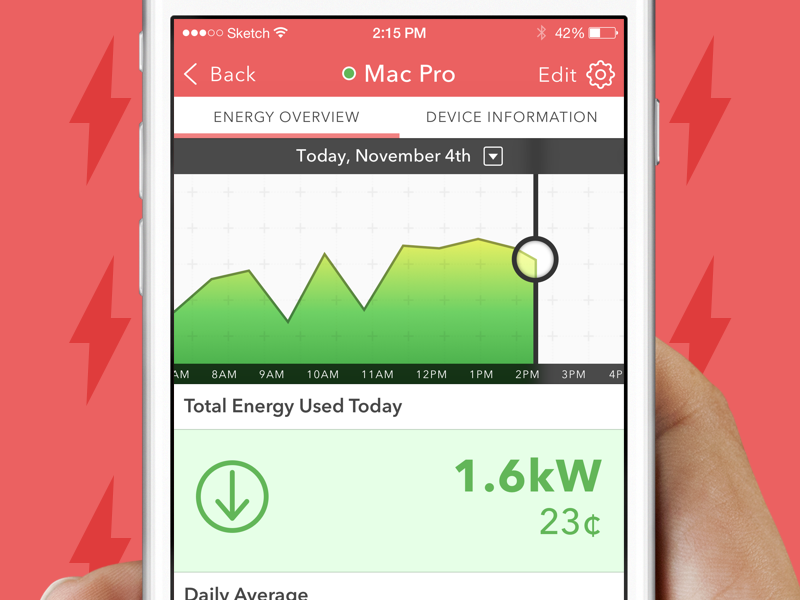 Energy Hog - Device Statistics
A screen where you can get an overview of how efficient your device has been over the day, week, and so on!
also updated the design from iPhone 5 to iPhone 6! Check the attachments for 1x and another crop of the mockup 😄
Numerical values are just for demonstration.
View on Dribbble