In this update, we went after remote working because it seems home working is here to stay!
In fact, Forbes report 97% of employees don't want to return to the office full time. And better yet, Large corps like Twitter and Slack have given the permanent option to employees to support it!
It's safe to say remote work is set to stick around... which means you'll want mockups to relate to them, right?
These laptop mockups range from working in bed to stylish living room scenes and makeshift desks to make your mockups relatable!
Let's walk you through them, shall we?
Causal MacBook Mockup working from your bed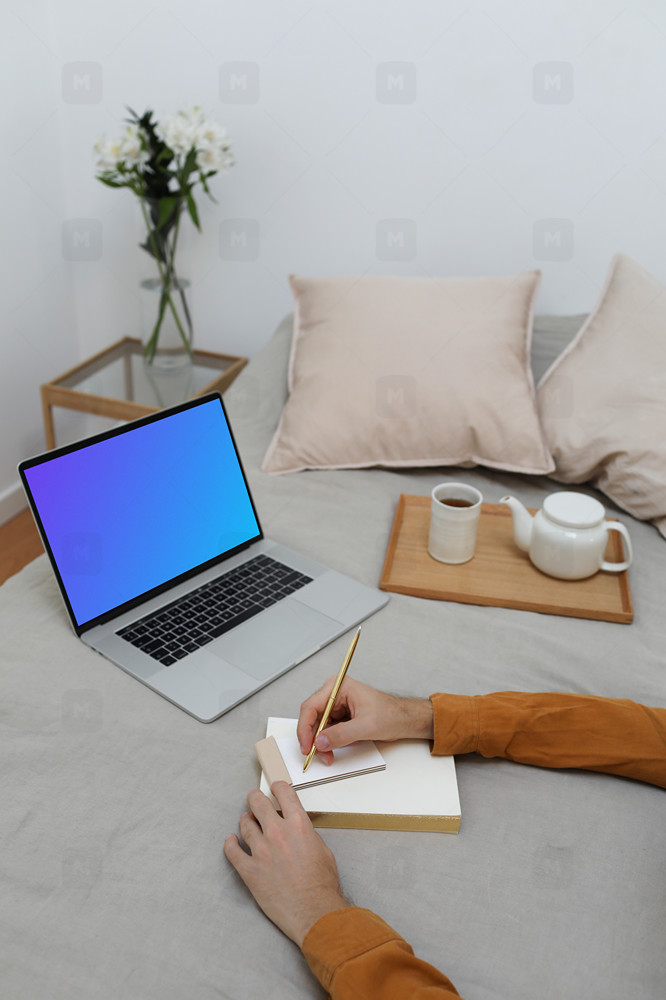 MacBook Mockup on a coffee table in a minimal living room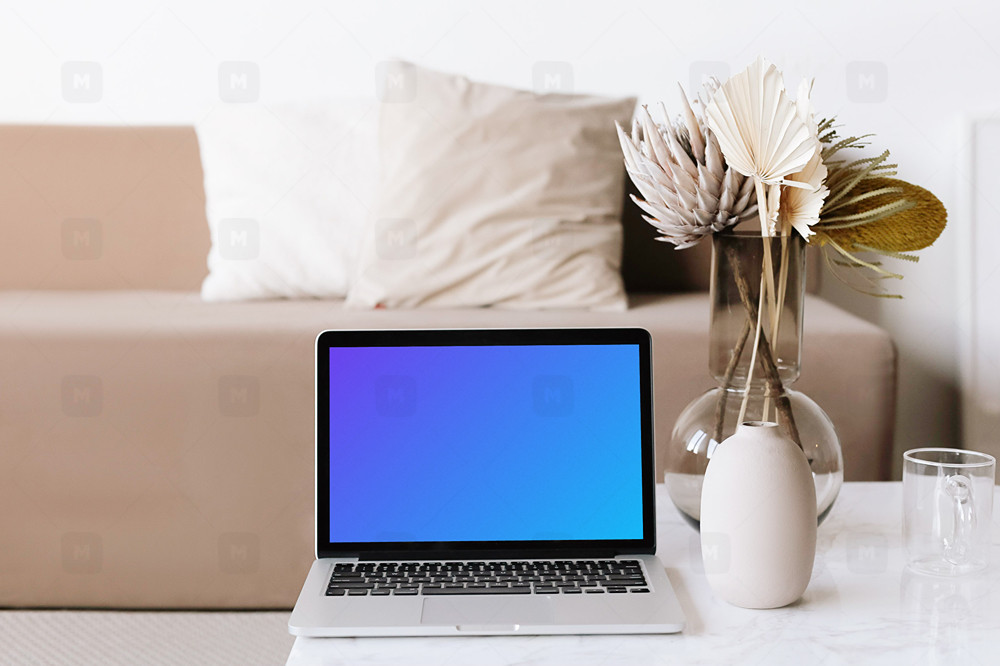 Macbook mockup on a red couch set in contemporary decor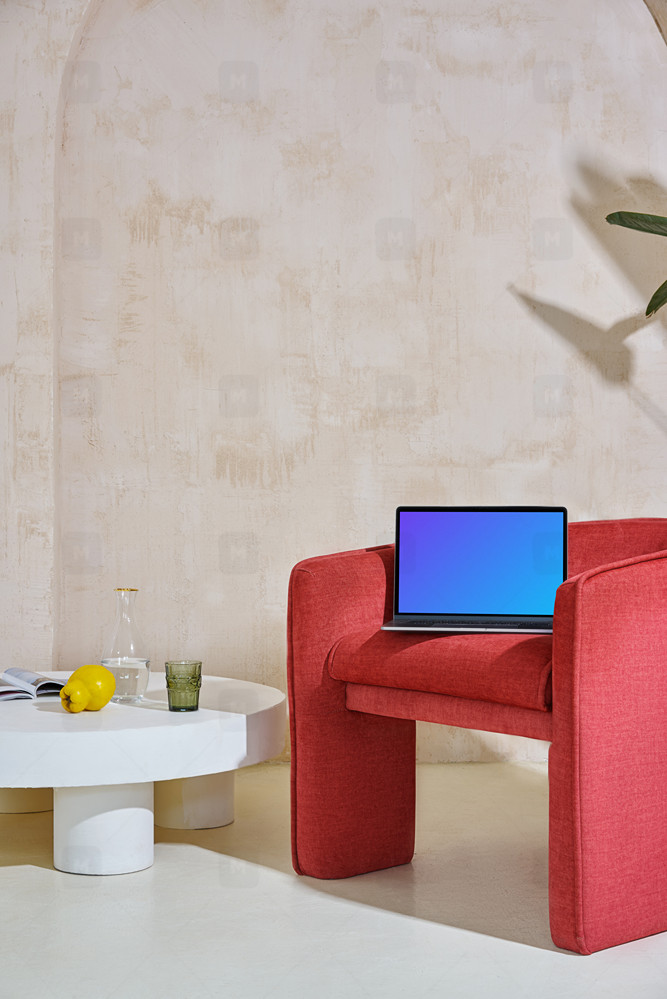 MacBook sat on a dresser for a makeshift home office
If you liked this sneak peek you can check out the rest of these notebook mockups here.
If you're here thinking about social content, client work, web app previews, or your design portfolio. Hopefully, your brain's flooded with all the marketing and unique possibilities you can present!
And the best part is, this is only a glimpse of the notebook mockup generator collection!
In the Mockuuups Studio, you'll find 250+ notebook mockups ranging from transparent MacBook mockups, to truly unique scenes no one else is using yet.
Plus notebook mockups with diverse models and stylish real-life interactions so no one will be able to tell you're using a laptop mockup generator!
It's time to give yourself a head start. Forget endless hours searching for unique showcases... Or hiring someone to make them for you.
With a ton of mockups on tap and ready to go. The only question is... will you share the secret?
How the drag & drop laptop mockup generator works
Simply drag and drop your screenshots. And "poof" - your image formats to the entire laptop mockup collection! Filter between transparent backgrounds and unique scenes. Find your favorites. And get sharing!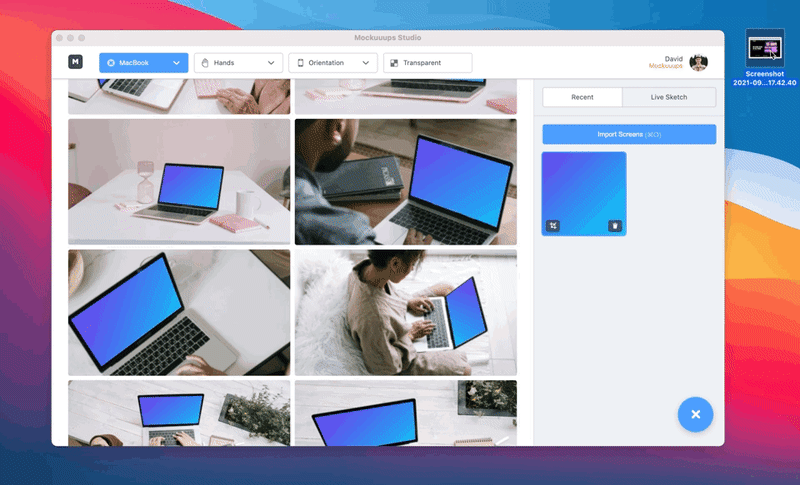 Ready to level up your mockup game? Save endless hours formatting spammy templates. Get instant access to unique notebook mockups today!