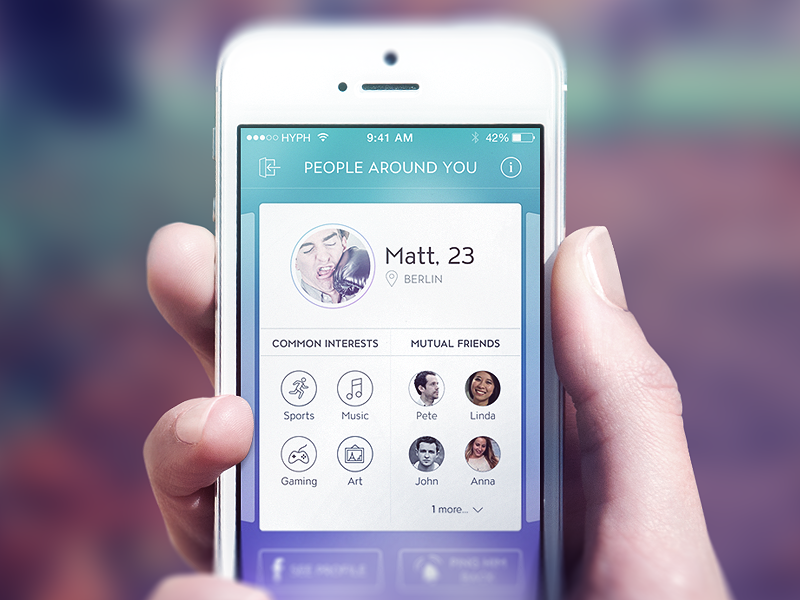 HYPH Beta Preview
Sneak peek from the beta version of an app I'm currently working on.
This screen will only serve to test one of the core functionalities the app will have. There's a lot more cool stuff to come!
HYPH is a whole new way to discover awesome people and places in your immediate surroundings.
It will be based on iBeacons(Bluetooth Low Energy).
On our website you can subscribe for the newsletter and you'll get free access to our beta.
Stay tuned for a lot more soon!
http://hyph.me
https://facebook.com/hyphapp
https://twitter.com/hyphapp
Mockup was made by the guys at http://www.mockuuups.com
Thanks! :)
View on Dribbble