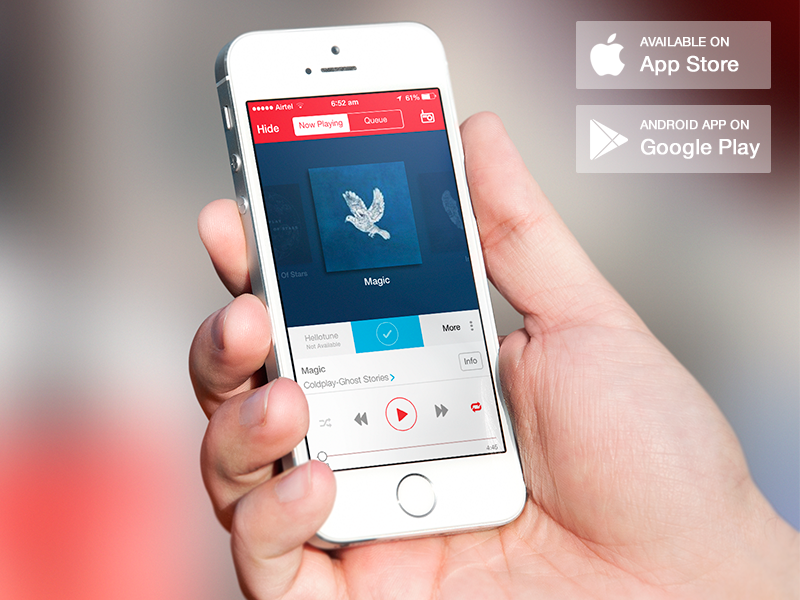 Wynk - Now on App Store
Hello guys!
It gives me immense and super pleasure to announce that after months of hard work this baby is finally out. Endless wireframing, protoyping , design iterations, user studies and we are finally out on both iOS and Android. Just couldn't share any WIP in all these months due to privacy reasons but hey everything happens for good!
What's Wynk?
Wynk is a music app by Airtel(Leading telecom operator in India) which allows users to stream as well as download music to play offline. Apart from expected awesome features where you can search, play music by mood/artists/trends/regional/type, create playlists, play radio you can also set hellotunes(for airtel users), set your interface in your regional language(India has more languages than you can think). Play some music now!
Download on:
AppStore
Google Play
It's possible that this might not be in your region on app store, I have put together core design screens for you as well in the attachment!
Cheers!
View on Dribbble