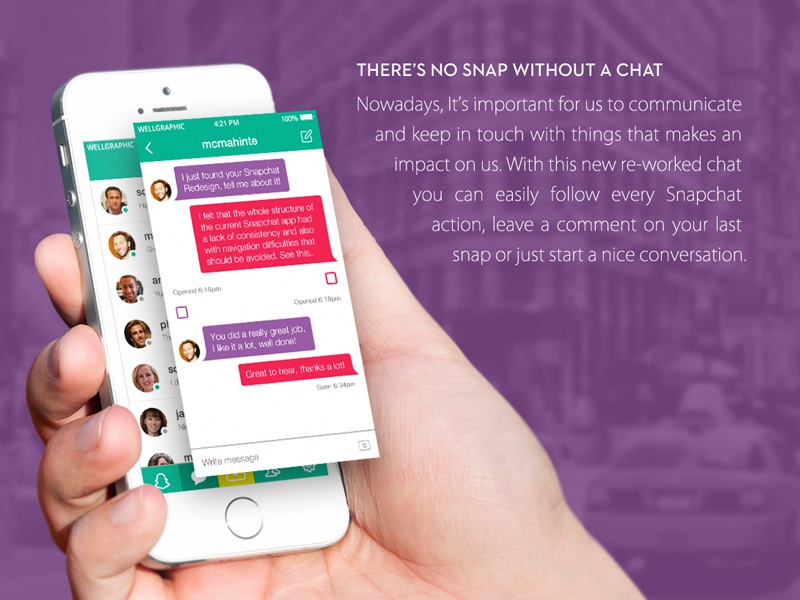 Snapchat Redesign - There's no snap without a chat
Snapchat Redesign, Chat and conversation screen
Nowadays, It's important for us to communicate and keep in touch with things that makes an impact on us. With this new re-worked chat you can easily follow every Snapchat action, leave a comment on your last snap or just start a nice conversation.
Explore the whole project online and don't miss the free UI KIT PSD!
http://wellgraphic.com/portfolio/snapchat-redesign
Feel free to drop a comment, hit Like
and Share it to spread the word!
/W
View on Dribbble