Well, not literally invited, but you already figured it out, right? April Fools! 🎉
Haven't seen the page yet? Go to hollywood.mockuuups.com first, so you know what I'm talking here about!
After days of coming up with different ideas, we finally decided that Hollywood is the best one. David started researching movies that contain closeup shots of mobile devices that we can use. It turned out to be quite a difficult task, but David had a genius idea to look for movies that contain a product placement of major mobile device manufacturer. It got us pretty far, so we just picked ones that we liked most.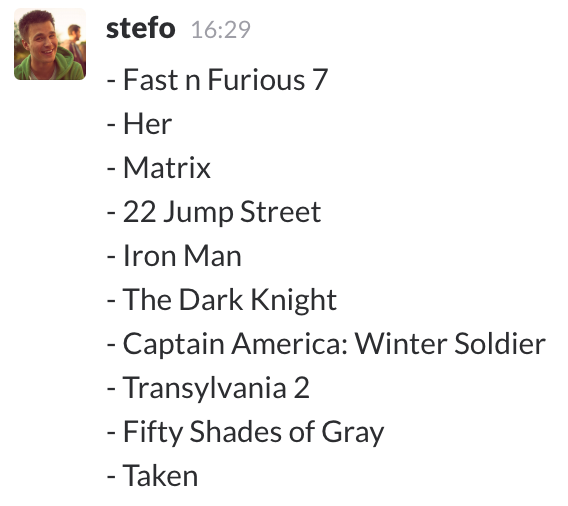 We planned and discussed everything on Slack
After our successful hunt for mockup-containing movies, next step was to build a landing page. We are passionate about creating great landing pages, so we didn't take even this one lightly. We went with a black and yellow page that prominently featured scenes with mockups from our selected movies. Most important part of that was to embed those scenes as videos, so you get the context, not just a random hand. I used Cloudinary to resize and compress all those videos, so they will load fast and play in all browsers. I must admit I love the service!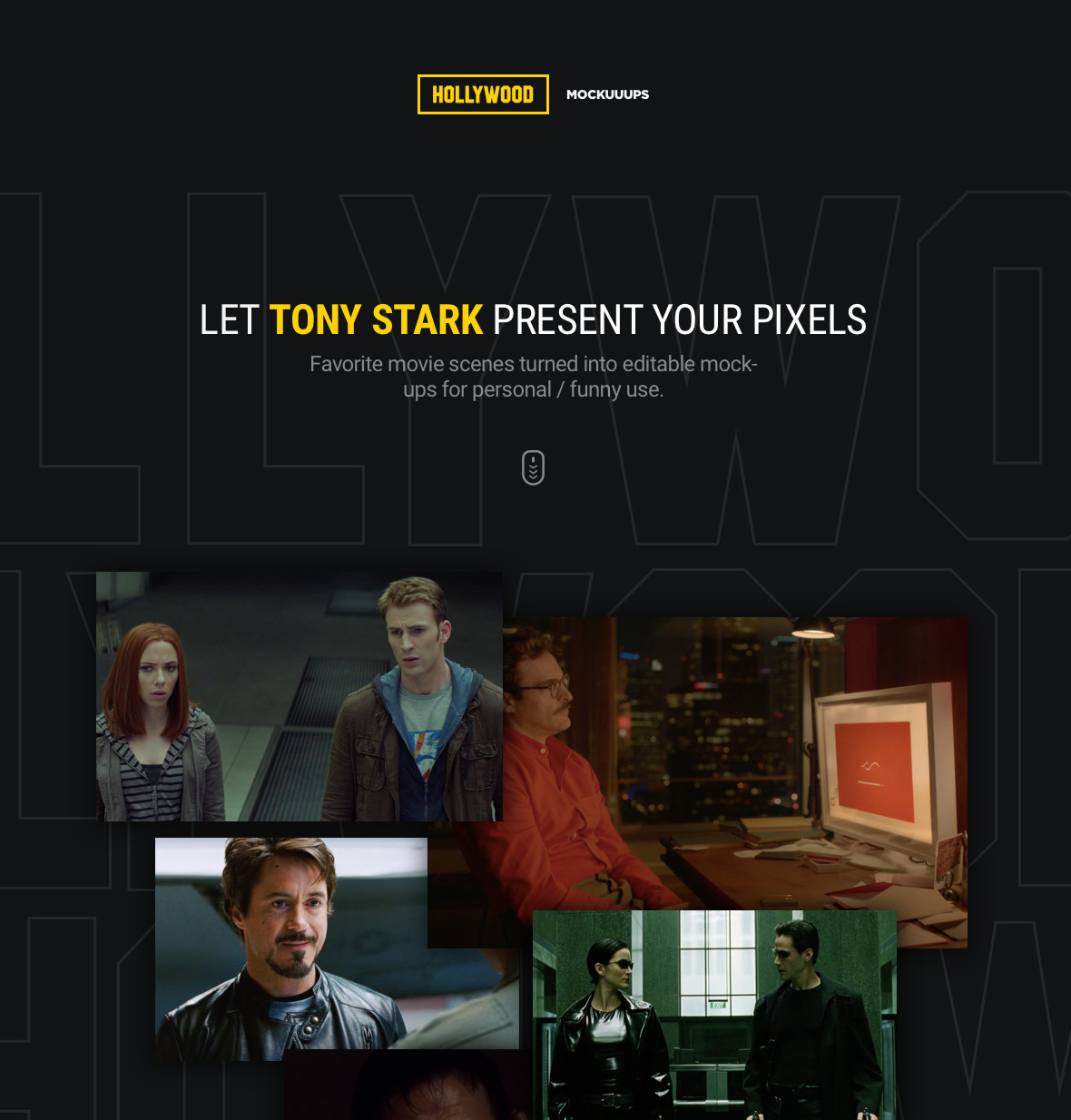 Landing Page Header Design by @stefooo. See on Dribbble
It took us about four days to put all these pieces together, and it was totally worth it. We've got excellent feedback from visitors, few hundred shares on Twitter, 100 shares on Facebook, and 3000 downloads. Sadly, our Product Hunt post wasn't featured and only got a handful of upvotes, but we received a lot of traffic from other sources. I was little surprised (in a good way) that many people came from Reddit where someone shared us.
Thanks to anyone that helped us spread the word about our Hollywood Mockuuups — we truly appreciate it. You can still visit the page now if you haven't seen it. It's hollywood.mockuuups.com.
PS: If you are in search of more serious mockups, it might be a good idea to visit our Freebies or browse our Premium packages 😊