You could say designers are babysitters, nursing and nurturing an idea till it reaches its full potential. There would be stumbling blocks along the way, but it is our job to be fully prepared for such eventualities.
Imagine pitching a product that aims to help children with homeschooling or online learning in this pandemic. You've done your research and it looks perfect, but you made one mistake. Illustrations that depict actual usage of your product all have adults operating the devices. It might not seem like a big deal to you, but the board or panel you're pitching to might think you're not so thorough in your creation process. An extra minute or two and you would have gotten a child working on computer mockup easily from Mockuuups Studio. The key is in the little details, designers can't afford to be laid back in their work ethics.
Design aids help a lot in making our jobs easier and faster. Here at Mockuuups Studio we've successfully reduced the time spent in making presentations with our drag and drop mockup generator but it's just not enough. A question we always ask ourselves is are we versatile enough? How do we make the work designers do easier? We're happy to say we just crossed another milestone with our new addition of 40+ kids mockups now available for your use.
You Can Expect to See
Our new release of kids mockups is perfect for companies with child-oriented services, whether it's a learning app for kids, educational app for kids, coding course for children or whatever the case may be, show your target audience you mean business with presentations that make them feel included. With this new release you can expect to see: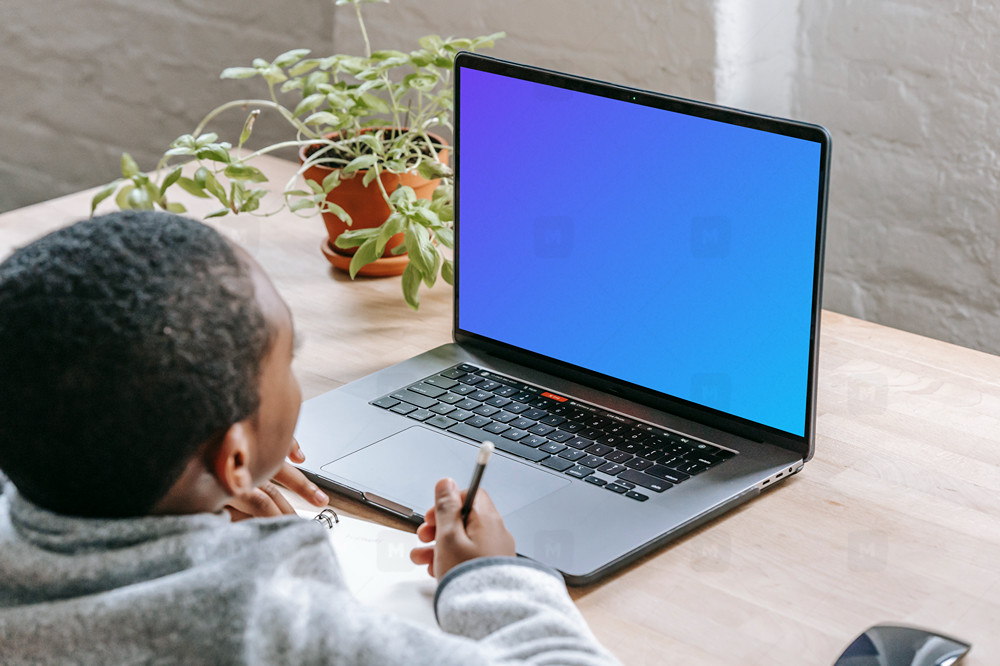 Diversity
Inclusive design should remain our watchword as designers, users should feel your product was made specifically for them. We believe in leading by example here at Mockuuups Studio. Our new kids mockups are available in diversity, from skin tone, sex, to age groups, we got you covered.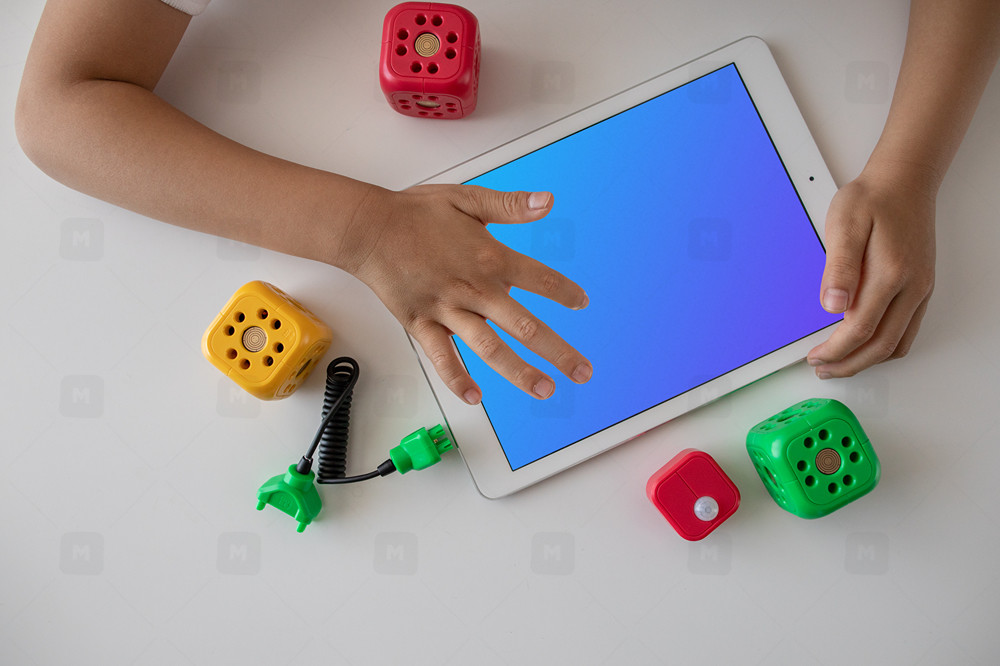 Different Scenes
You can expect to see mockups of kids in different scenarios and backgrounds. Mockups like a kid using iMac or a young girl using a computer mockup. We have considered every possible scenario, there is also a wide range of hand poses and activities to choose from.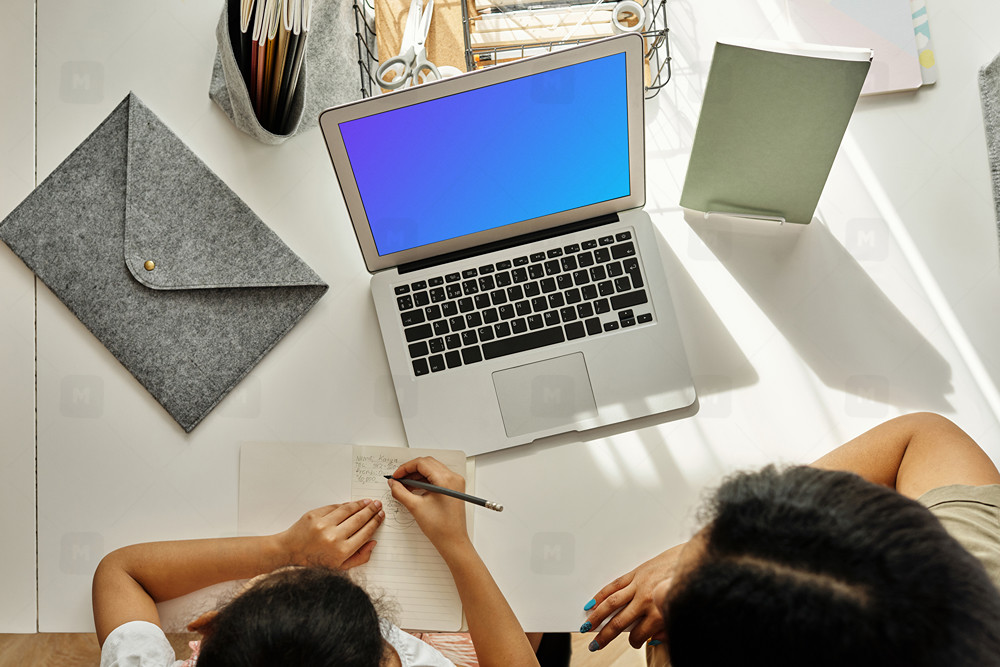 Ease of Use
The aim of design aids is they make our work easier, at Mockuuups Studio we take this seriously. All our mockups are easy to use, all you have to do is drop your image or screenshot and the mockup generator will have the design formatted to the entire collection. Voila! You're done.