With Photoshop, you can do pretty much anything. Need to edit a photo into a masterpiece? Done! Designing a website layout? No problem! It's no wonder millions of users use Photoshop for everything.
For graphic designers, there's rarely a design problem that Photoshop can't solve. You can create smart objects and retouch photos to make them look amazing. You can even create 3D elements and animation.
But if Photoshop is that good, why would you need an alternative?
Why You Need an Alternative to Photoshop
Photoshop, like every good thing, has a couple of downsides. The biggest obstacle is its price. It's a premium software suite designed by the tech giant, Adobe. The price can range from $20 a month to thousands of dollars for a full license.
Another obstacle is that it can be heavy on your computer. If you're not running a high-end device, get ready for freezes and crashes when you're working. And trust us, you don't want it to crash when you've spent the last 6 hours on your project.
If you're looking for software that is cheaper and lighter on system requirements than Photoshop, we've got you covered. We've compiled a list of 10 free photoshop alternatives.
10 Free Alternatives to Photoshop
Here's our list of 10 free photoshop alternatives.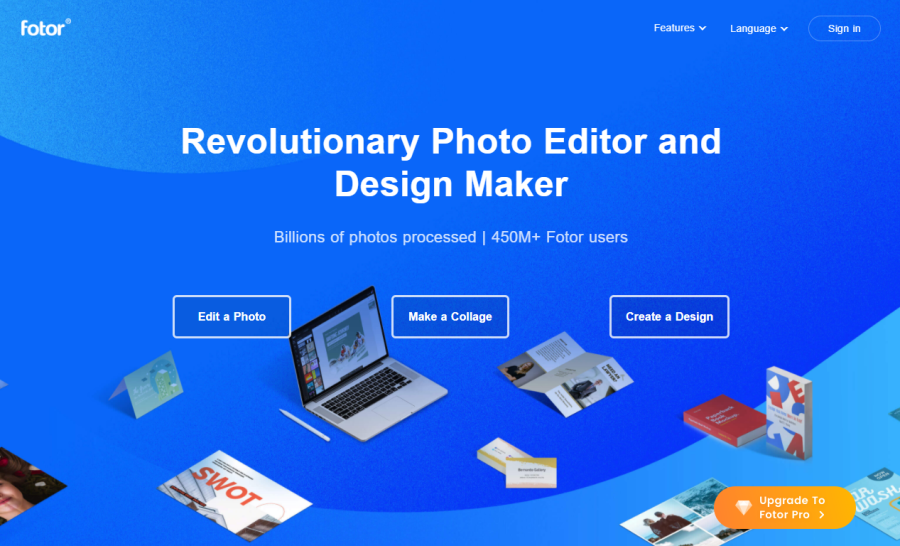 Fotor is a photo editing platform available for desktop, android, and iOS that comes close to what Photoshop offers. With over 450 million users and over a billion photos processed (or so they claim), it's evident that it does a good job.
With Fotor, you can:
Do basic photo editing.
Manage designs.
Add effects to photos.
Create collages.
The basic pack is free but limited. However, you can upgrade to the Pro plan at $8.99/month (billed $39.99 annually) or the Pro+ version at $19.99/month (billed $89.99 annually).
Ribbet has an intuitive UI that allows you to manage your photos easily. It enables you to design and edit your photos with many powerful tools.
You can:
Add shapes, frames, and layers to your photos.
Crop photos.
Choose from over 170 fonts with a professional type tool.
Ribbet is also extremely fast and runs in your browser. It's also available for iOS and Android mobile devices and has a desktop app for Windows OS.
Ribbet is free and but has a premium plan for $6.99 per month or $3.33 per month when billed annually.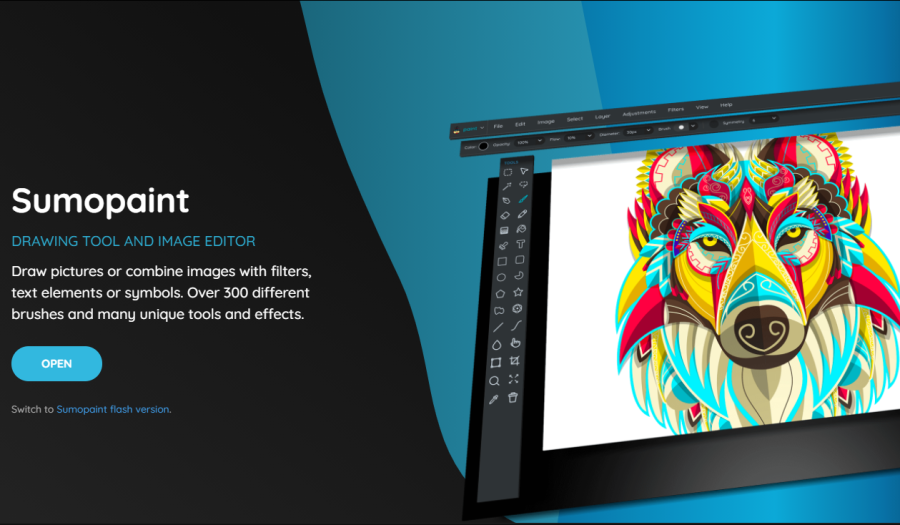 With SumoPaint, you can edit your photos and create graphic art easily. It has an interface that's similar to Photoshop and other advanced painting software.
You have access to:
Layers, adjustments, and filters to edit your photos.
A familiar UI that's easy to navigate.
SumoPaint is available both on the web and as a desktop app for Windows and iOS. It's free to use but also has a paid plan for $9 per month.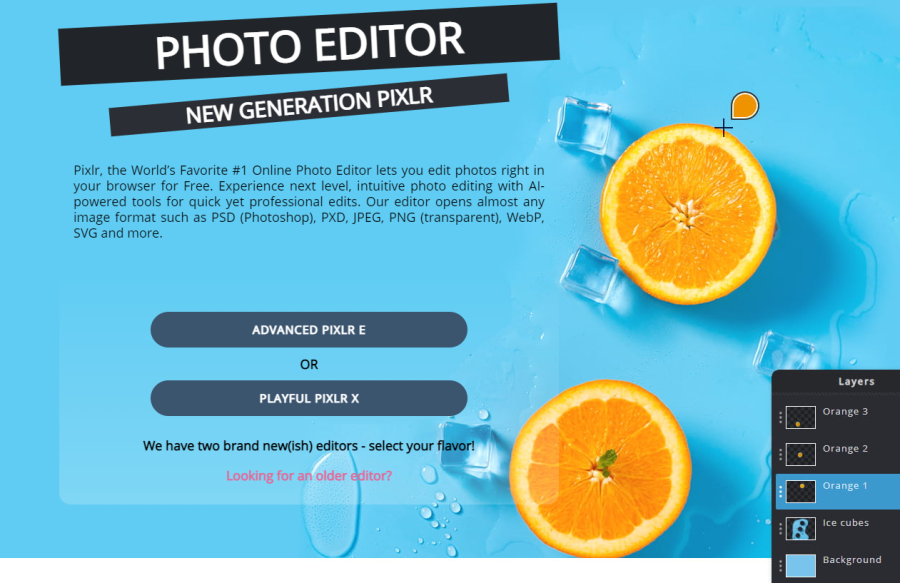 Pixlr makes photo editing easy, smart, and fast. It's like a limited version of photoshop available wherever you go. It's available as a web application, mobile app for iOS and Android, and desktop software.
Pixlr has an AI cutout feature that allows you to remove photo backgrounds in one click. You can also:
Use overlays.
Add textures and accents to photos.
Create image composites with layers.
They have a public page of what people create with Pixlr. Think of this as a hub of endless inspiration.
There's a free version, then a premium version that costs $4.90/month, and a creative pack for $14.99/month on an annual subscription.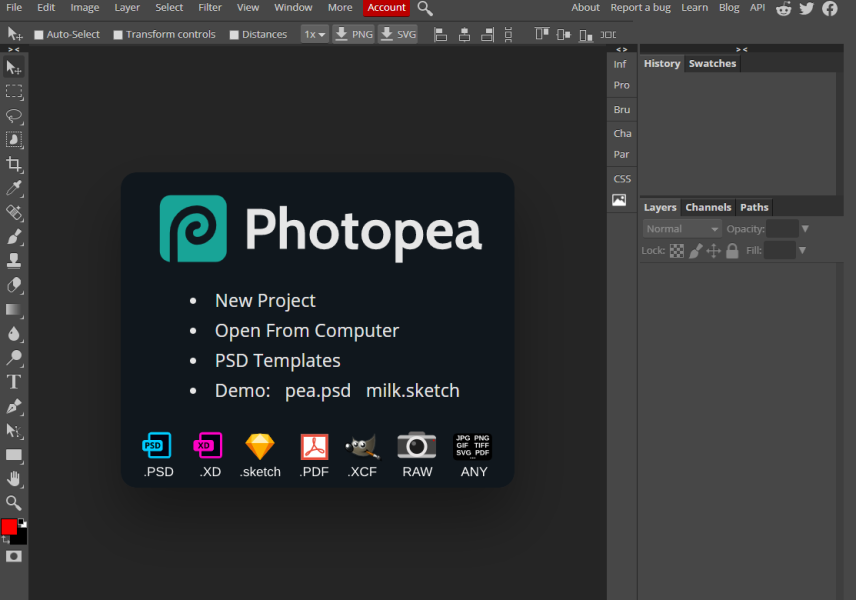 Don't want to pay for or download anything? Then Photopea is your friend. It's a free online editor that allows you to let your creativity loose. The interface looks and feels like Photoshop, which is a good thing for designers.
You can:
Work with multiple file formats, including PSD, CDR, Sketch, and more.
Manipulate different layers.
Start from scratch or upload an image from your computer.
Use different templates to speed up your work.
Export your work in different formats.
Photopea is also completely free and can only be used on the web.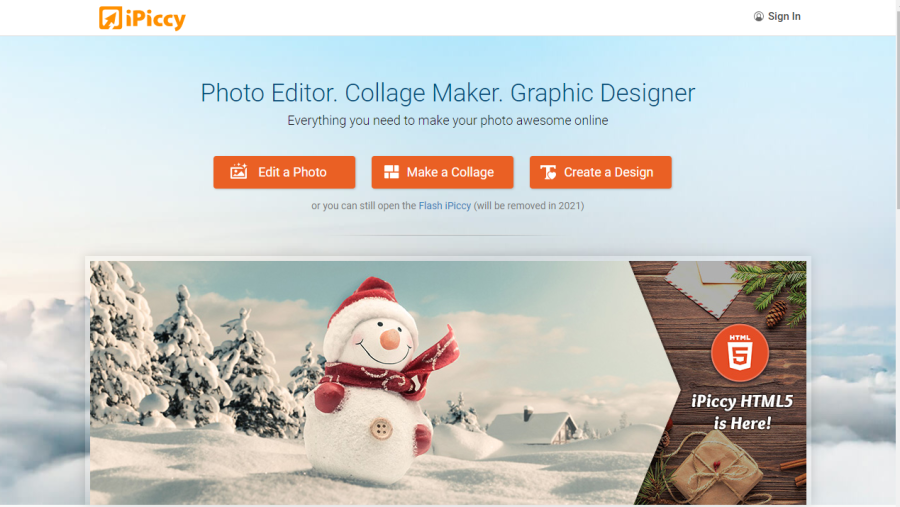 iPiccy is a pocket photo editor. It's great for on-the-go use but can't add heavy effects or in-depth photo editing that PhotoShop can.
With iPiccy, you can:
Use photo effects, filters, and text overlay to create designs.
Edit your photos with image cropping, resizing, and collages.
Create designs with collages, and other graphic design elements
iPiccy will not completely replace Photoshop but gives you simple editing features for light use.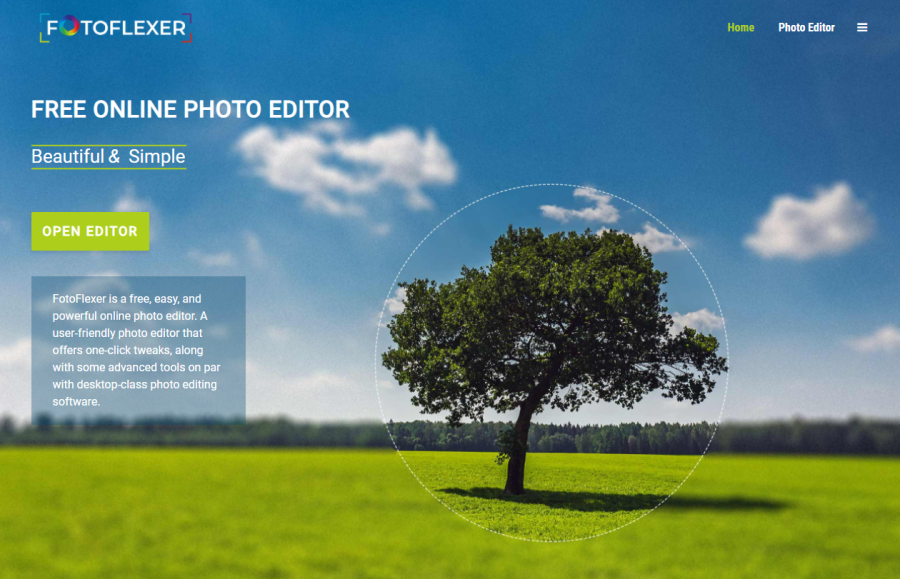 FotoFlexer is an online photo editor with several features that you'll love. With FotoFlexer, you can:
Add and manage effects.
Touchup your images.
Add layers to your images.
The editor looks a bit old-school but still has a lot of functionality. FotoFlexer is free to use and available only on the web.
Fotostars is a free and simple photo editor. It allows you to edit how your photo looks and feels with effects and filters.
You can:
Add effects and filters to your photos.
Retouch your photos to remove imperfections.
Add custom frames.
Create quotes, memos, and other text-based designs.
Fotostars is entirely free to use and is accessible only on the web.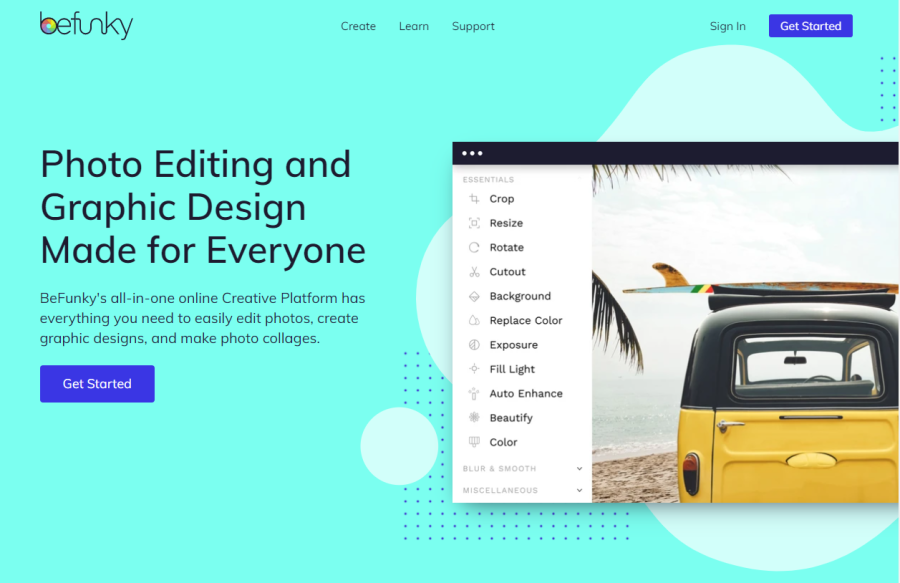 BeFunky is an online photo editing platform that is pushing image editing to the limits. Its biggest attraction is the user interface, a simple swipe, and select UI that allows you quickly add effects to your photos.
With BeFunky, you can:
Create photo collages.
Crop and edit your images.
Retouch your photos to remove blemishes.
Create simple designs for social media or the web.
BeFunky has a basic free version and a premium plan available at $6.99 per month and $4.99 when billed annually.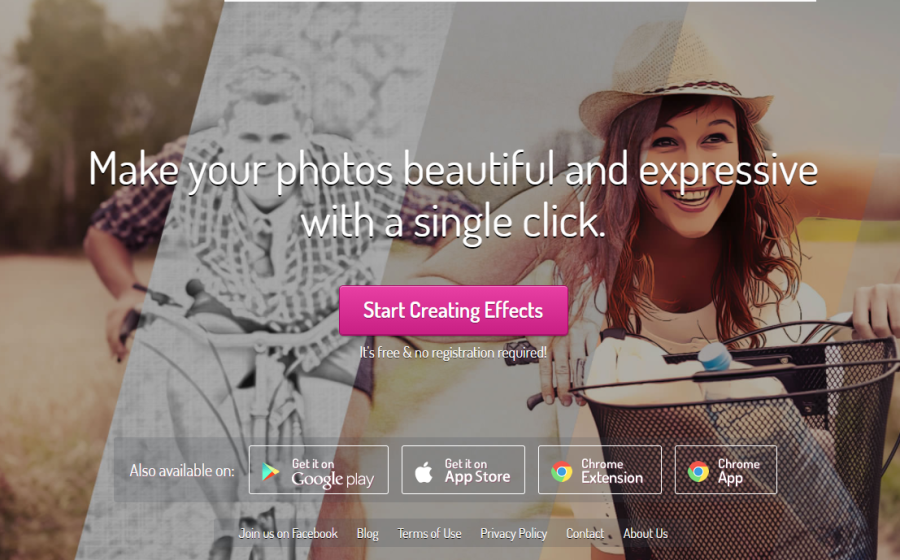 PhotoMania is a photo editing application that allows you to add effects to your photos.
You can:
Select from hundreds of photo effects to enhance any photo.
Create cartoon effects, animations, and painting effects.
Choose from multiple frames to make your photo stand out.
Photomania is free and available as an Android and iOS app. There's also a chrome app and extension.
There you have it, ten free photoshop alternatives for online use.
Never Waste Time On A Mockup Again
One of the great things that Photoshop allows you to do is create mockups. However, this process is time-consuming and, frankly, not worth booting up Photoshop for.
That's where Mockuuups Studio comes in. It allows you to create stunning product mockups in seconds, without using Photoshop. Mockuuups Studio is a mockup generator that comes with over 700 scenes and increasing every day.
You can easily insert that UI design unto a phone screen or that web page unto a laptop screen. Just drag & drop your visuals, choose the best scene, and voila, you've got the perfect mockup.
Start your free 7-day trial today and make your mockups in seconds.