Today we are talking about the extensions for designers. We all know that creating the website or just looking for some inspiration or checking for the best pictures and font can take hours. Not even talking about the testing. As the result, having the right tools we can simplify some of these steps. If you want to make your own work more efficient and enjoyable you need help.
For this reason, I decided to share with you 10 best Google Chrome extensions which can provide fast shortcuts for designers.
WhatFont allows designers to identify the fonts being used on a web page. So, if you stumble upon a fancy-looking web font that you want to use in one of your future projects, just hover over it and find out instantly which font it is.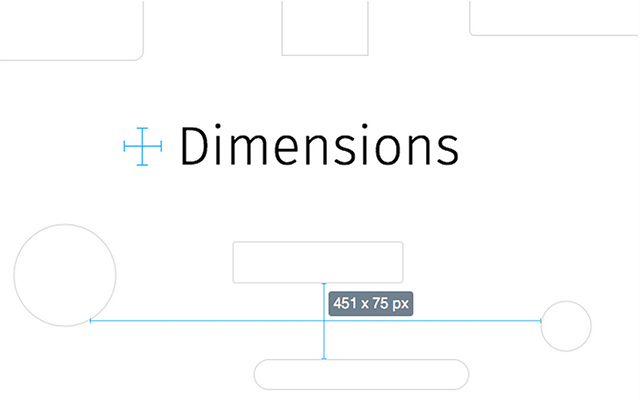 Dimensions is a tool that you can use to measure screen dimensions. It could be different elements like images, input-fields, buttons, videos, gifs, text, icons. You can measure everything you see in the browser.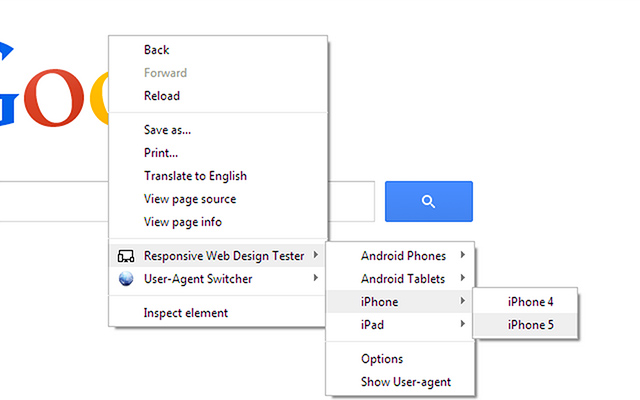 This extension will help you to test your mobile site on mobile devices. It reflects both the size and the browser of the mobile device. Quickly preview your responsive website designs at the dimensions they will be seen on popular mobile devices.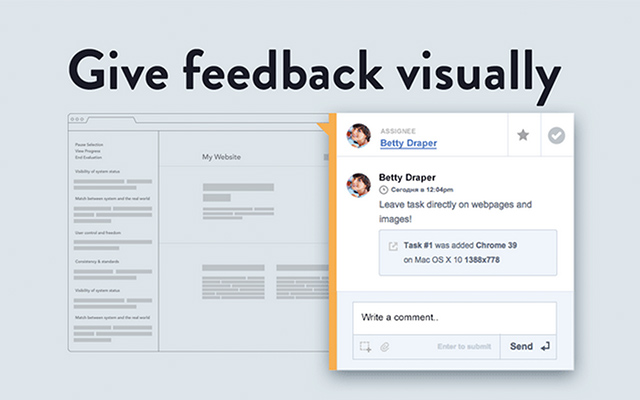 TrackDuck is a visual feedback tool between customer and designers. With this extension, your clients or co-workers can highlight bugs or places they aren't happy with and provide feedback directly on a website. All bug reports are placed in a project's dashboard with a screenshot and technical details attached.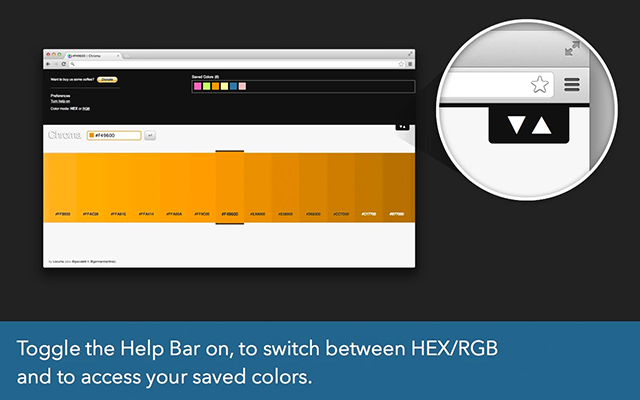 How many time it happened, that you discovered your favorite colour, but you don't know which it was? Now it's easier. Take its RGB code with Chroma and paste it and generate a palette of all its shades without leaving the Chrome browser.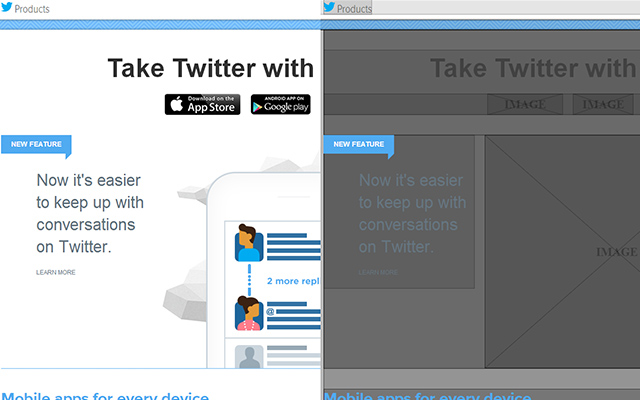 With Instant Wireframe you're able to view any web page, local or on the web, with a wireframe overlay.
If you're looking for the best way how to measure the dimensions of a webpage's elements Page Ruler is the best. It lets your draw out a ruler to any page and displays the width, height and position of it.
Muzli extension is a pouch of the inspiration stories for you. It brings stories from around 12 - 15 of the top design resources. The latest inspirational or educational design stories from across the net. It offers a neat way to keep a tab on the latest within your niche.
Project Naptha automatically applies state-of-the-art computer vision algorithms on every image you see while browsing the web. The result is a seamless and intuitive experience, where you can highlight as well as copy and paste and even edit and translate the text formerly trapped within an image.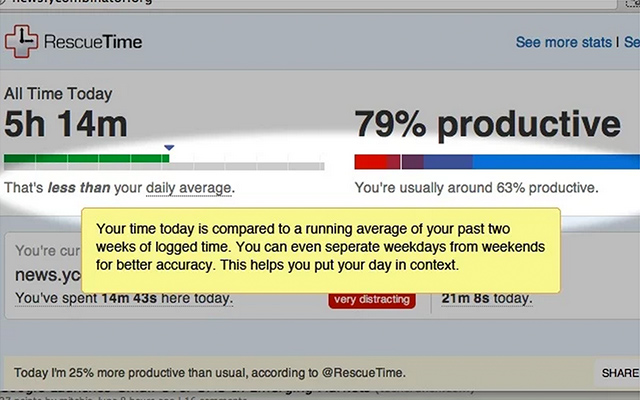 RescueTime is your personal - analytics service that helps you understand how you spend time on your computer, smartphone and tablet. There is no manual data-entry required. The web-application works hand-in-hand with the installable client available for OS X, Windows, Linux and Android devices.