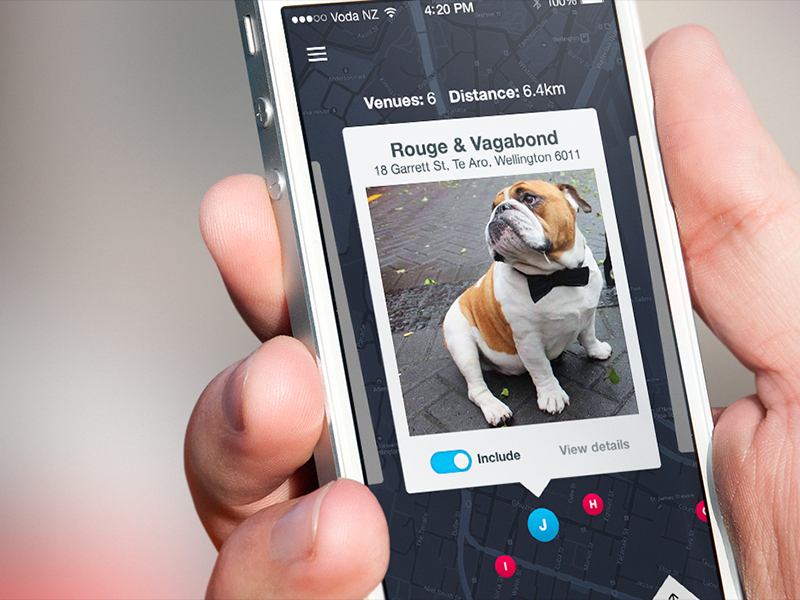 Wellington Craft Beer iPhone app
This is a side-project I've been design at night over the past month or so. It's an interactive map to show you around some of the best craft beer places in Wellington, New Zealand.
The idea being that you:
1. Sign-up
2. Build a route (optimised for best distance)
3. Invite your friends
4. Get directions (and distance) to the next venue
5. Communicate with others in the group (call or text)
6. The organiser can send updates to the group.
P.S. The dog's name is Bruce and he can be seen wandering around the Rouge and Vagabond.
Case study: http://bit.ly/1SlgexT
View on Dribbble