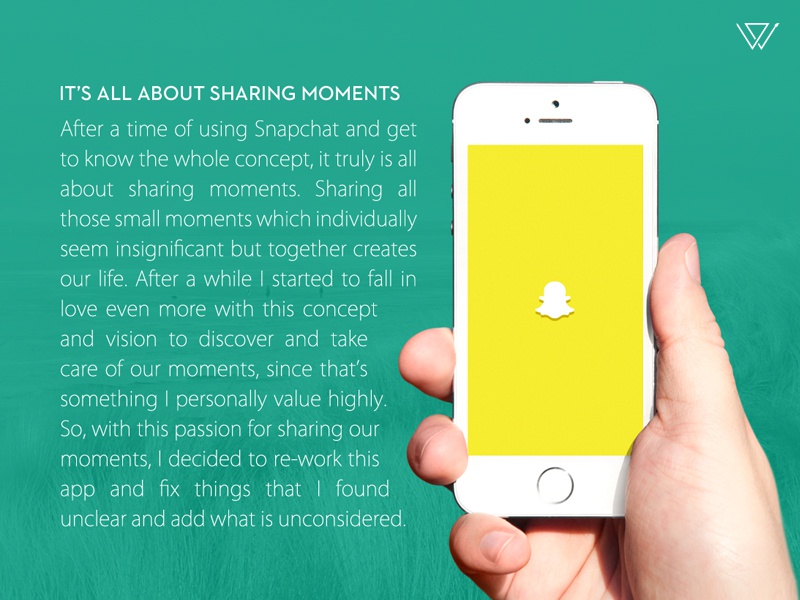 Snapchat Redesign - It's all about sharing moments
The Snapchat redesign is all up and running
and it looks like you're enjoying it!
Check out the motion graphic video with the redesign in app action!
https://www.youtube.com/watch?v=8a4KQxl73xo&hd=1
Explore it all online now! Also download the free UI KIT PSD!
http://wellgraphic.com/portfolio/snapchat-redesign
Feel free to drop a comment, hit Like
and Share it to spread the word!
/W
View on Dribbble