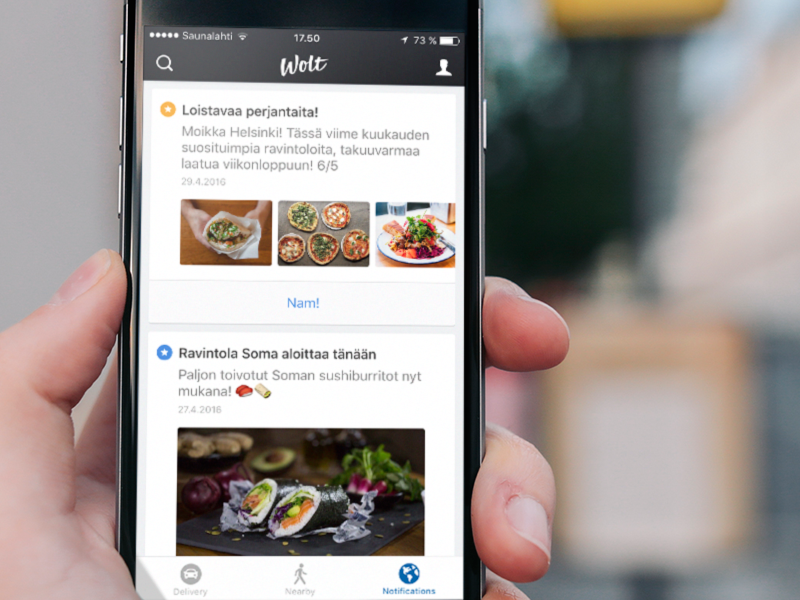 Notifications screen on iOS
Here's a shot of Wolt's notification tab. Sorry for the Finnish language but you probably can get the point – it's possible to tell about new restaurants, events and special occasions through the app. This way we can avoid sending disturbing push messages.
It's always a good idea to the respect the user so much that you don't want to send interruptive and non-relevant push notifications.
The feature is implemented and shipped and you can see it by downloading Wolt on the App Store: https://wolt.com/appstore.
View on Dribbble