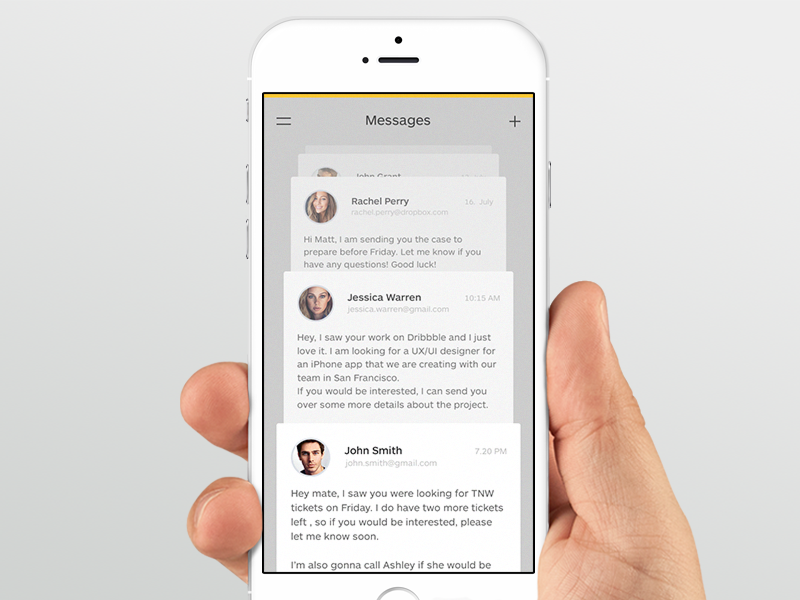 Messages
I was previously working with a client on a messaging app and I found it really annoying that there is always some sort of list of people with whom you chat.
So after playing around with it and some inspiration from the new google app, this came out.
I'm also preparing a nice animation for it, so I'll upload it soon.
Don't forget to check the real pixels ;)
View on Dribbble