How to add screenshot from mobile?
You've just captured the perfect screenshot of your app on your tablet, and it's looking sharp — exactly what you need for your next design presentation. Normally, this is where you'd brace yourself for the rigmarole of uploading to a computer or waiting on a cloud folder to sync. Not anymore. With our new "Upload from Mobile" feature, you can send that screenshot straight from your phone or tablet into Mockuuups Studio, where it effortlessly finds its place among an entire library of mockups. It's the seamless bridge we've built just for you — to keep the focus on your creative flow, not on file transfers.
Instructions
Scan QR Code: Inside Mockuuups Studio, hit 'From Mobile' to start and scan QR code with your device.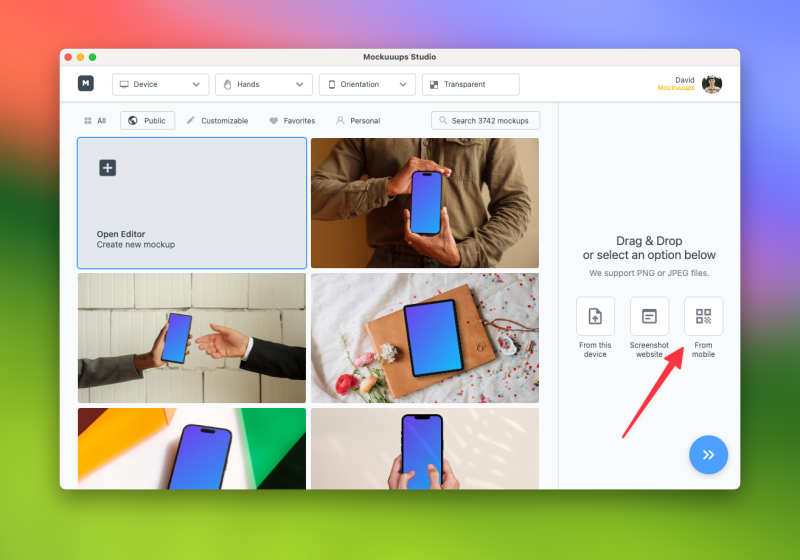 Select Your Screenshot: Pick a screenshot from your library.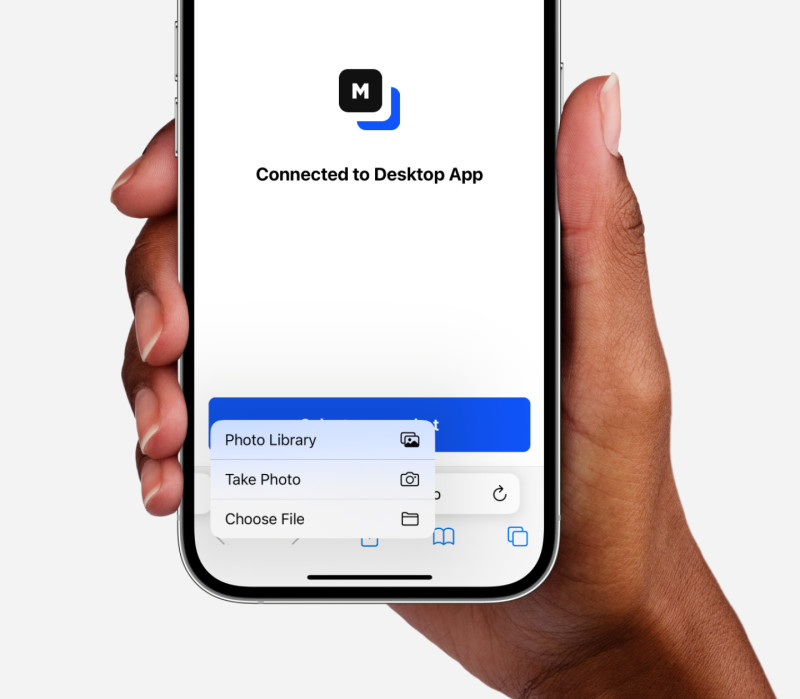 Watch the Seamless Sync: Tap once, and there you have it — your image is in Mockuuups Studio, nestled among a plethora of mockups, without any interruption to your workflow.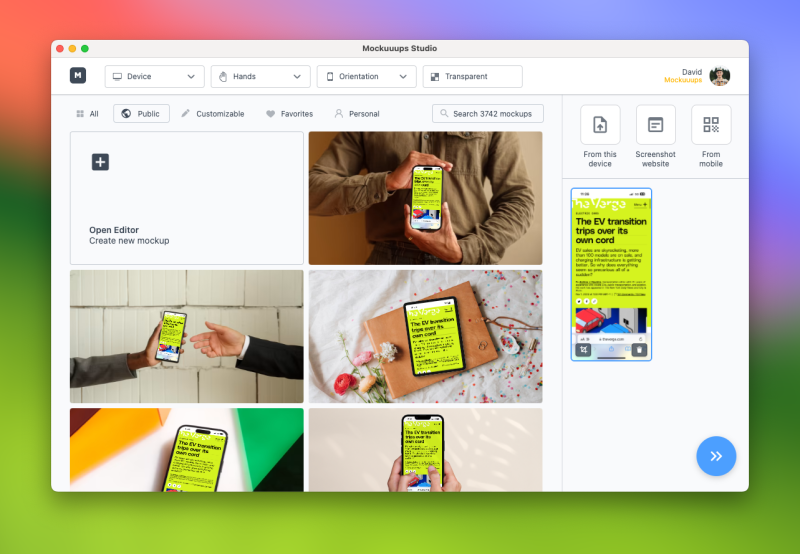 Discover Mockuuups Studio