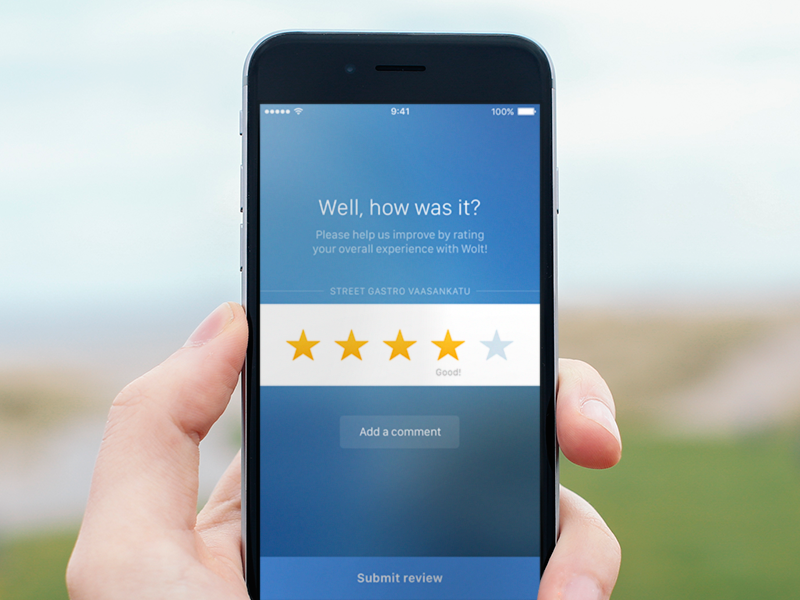 Order review screen on iOS
Wolt offers a possibility to review the order afterwards. Again, expect some animations and possible emoji explosions while entering the review. We feel it's crucial to get feedback from our users about the app, experience and food – this way we can improve all of these things and enhance the service to be even better in the future.
The feature is already implemented and live in the latest version so feel free to try it by downloading Wolt and making a purchase if you'd like to test this feature in real life. You can get Wolt on the App Store: https://wolt.com/appstore.
View on Dribbble