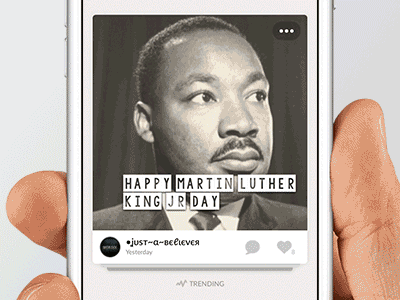 Like And Follow on MeRightNow
I'm having a lot of fun designing this app! Wanted to show the new features on the new release that is about to go live.
When you double tap on a card it pops up a little heart on the same place you tapped. Long press on the user face shows some info and a button to quickly follow the user without having to go to their profile. This is the Explore screen.
You can check the app on the Appstore: https://itunes.apple.com/us/app/merightnow-say-more-text-on/id904360173?mt=8
And follow @MeRightNowApp on Twitter.
View on Dribbble