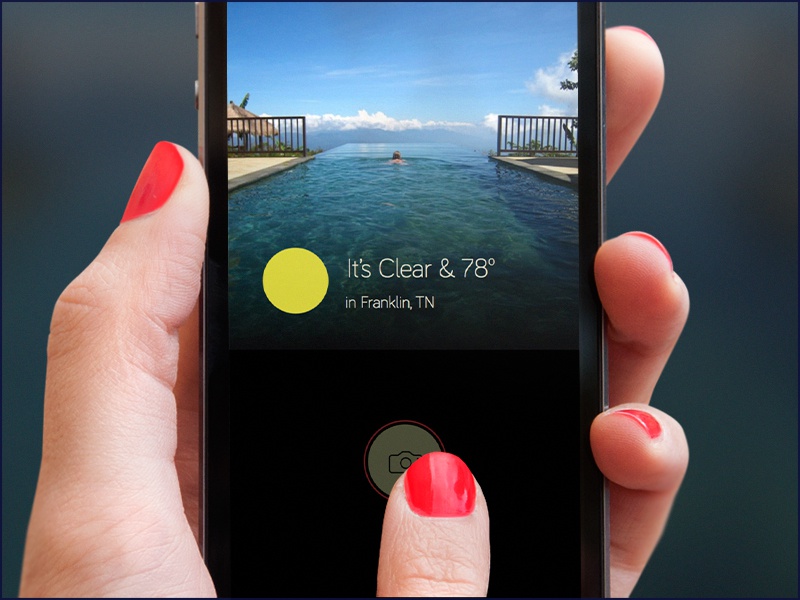 Whoa, cool camera meng...
One of the exciting goals of completely redesigning Weather Dial 1...and launching Weather Dial 2, was to create a more 'light-weight' platform on top of which I could quickly iterate on. The old version was nearly impossible to adjust without a complete redesign (hence the redesign, haha). So, now that its live in the App Store, I can't wait to continue making the experience more and more powerful.
This is an exploration of a way to share your weather and experience.
Also, if you haven't already, get the app while its 60% off so you can join me on this adventure!
P.S. I' really want be in that infinity pool right now.
P.P.S. Sweet iPhone mockups here
View on Dribbble