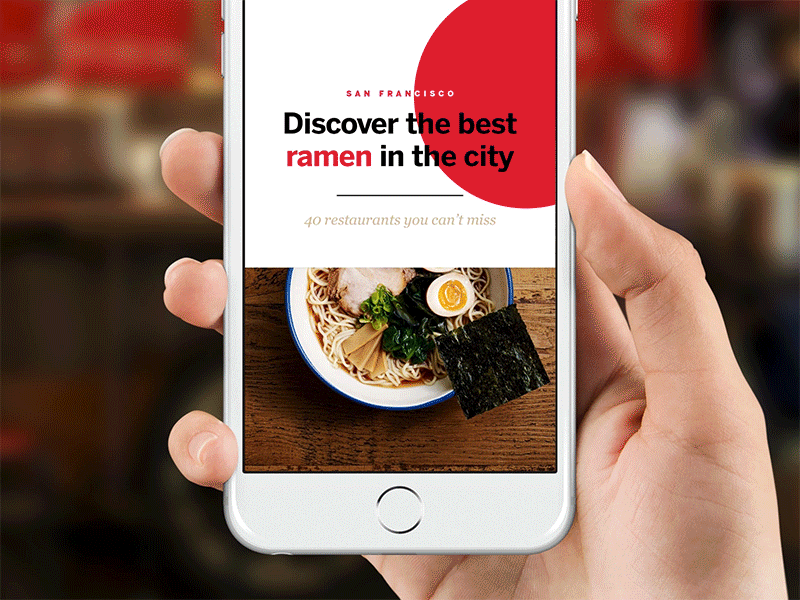 Scroll End Effect. Framerjs
Hey Ds!
Here is the result of more tinkering around with framerjs. This tool is fun and for now the most comprehensive prototyping tool that I've played with.
In this shot I'm creating an alternative to the classic blur+scale effect when getting to the end of a scroll.
What do you think?
Thanks!
More updates always at:
https://twitter.com/claudioguglieri
View on Dribbble