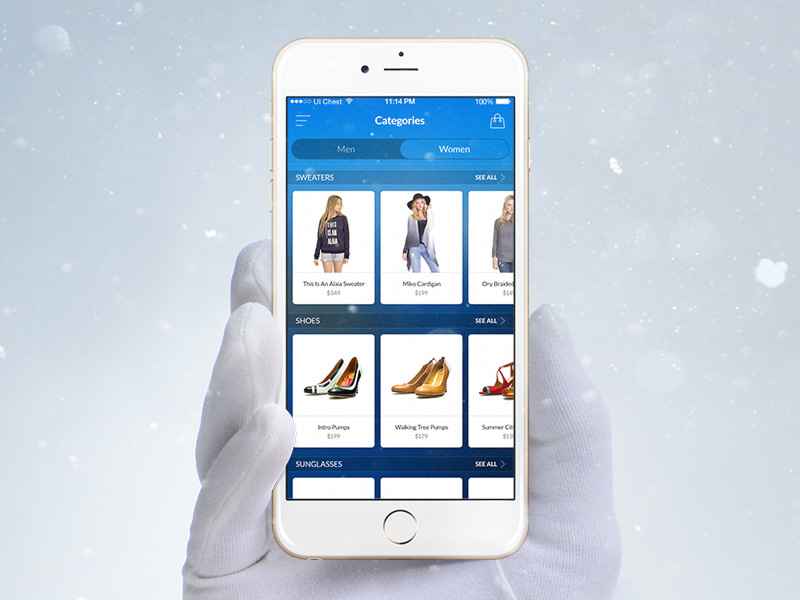 Chameleon Shop Categories
Catalog screen from Chameleon UI Kit.
With 100 beautiful screens in 7 categories, 15 unique themes, 60+ icons and hundreds of neatly organized components you can easily create design for your mobile app.
Go to Presentation | Download Freebie
Special Offer for Dribbblers:
Buy It with 20% Discount!
---
Stay Tuned:
Twitter, Facebook, Instagram, Behance
View on Dribbble